SE in Taiwan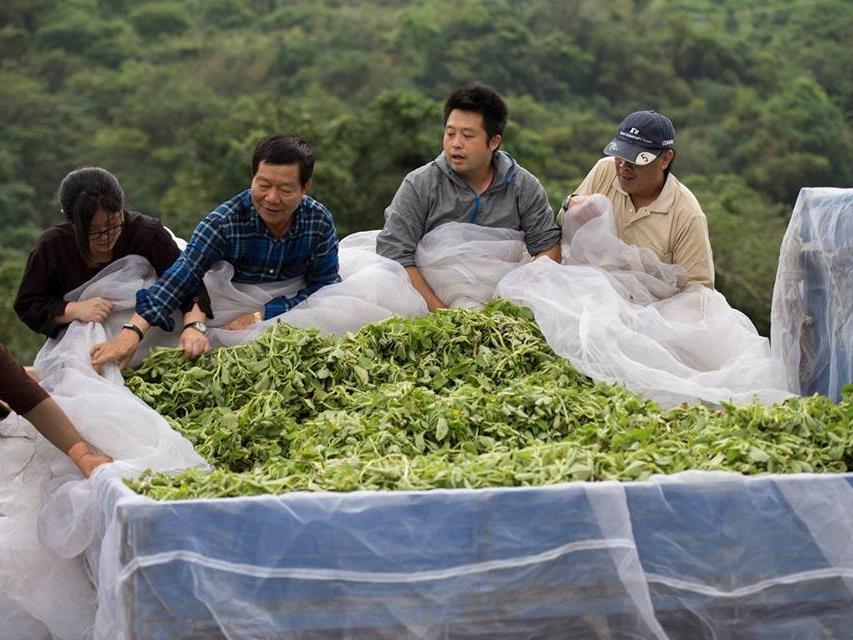 An Industry Chain that Grew From the Seed of an Herb
Young people are returning to the hometowns, but Ren-Ding only did so in midlife. After having laid down a certain foundation for his business, Chen Ren-Ding returned to his hometown of Shangde Village in Donghe Town, Taitung County, wishing to do more than community development. He wanted to use his hometown as the base to build an herbal industry chain in Taitung.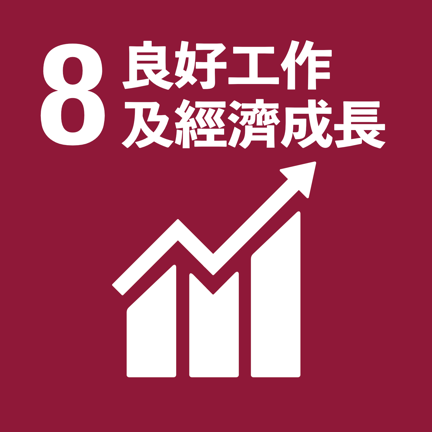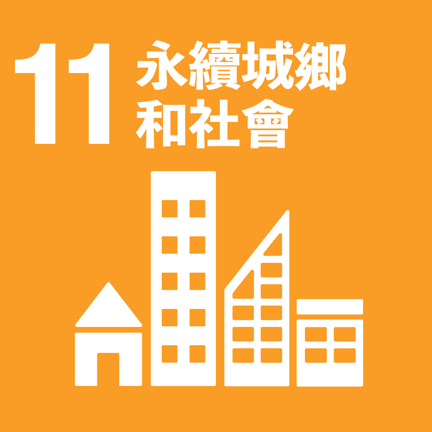 Young people are returning to the hometowns, but Ren-Ding only did so in midlife. After having laid down a certain foundation for his business, Chen Ren-Ding returned to his hometown of Shangde Village in Donghe Town, Taitung County, wishing to do more than community development. He wanted to use his hometown as the base to build an herbal industry chain in Taitung.
The Agricultural History of Shangde Village, Donghe Town
The name Olive Leaf Cooperative Farm reveals little about what Ren-Ding wants to achieve. After all, the farm does not produce olive leaves. In fact, the farm isn't even the focus of his enterprise. He only chose the name because he was touched by the biblical story of the dove and olive branch.
Ren-Ding is a member of the third generation in Shangde, Donghe. When he was five years old, his parents decided to work in the city and relocated the entire family to Taichung. As an adult, Ren-Ding harbored a deep sense of nostalgia for his childhood hometown, often returning to visit on his own. Eight years ago, he ran into some obstacles in his career in skincare products in Taichung, so he decided to move back home and start anew.
The agricultural conditions of Shangde on the east coast are quite excellent. Located in Taiyuan Basin under the shelter of Hai'an Range, Shangde is less likely to be hit directly by a typhoon, less affected by the northeast monsoon, and has ample rainfall. Such excellent farming conditions have attracted many ethnic groups to the area. During the era of Japanese rule, the indigenous group-Amis were forced by the Japanese to migrate here and farm rice, becoming the first ethnic group to move into the area.
In the 1950s, the Agricultural Development Act promoted the sale of public land, and Han Chinese people began to move into the village as farmers. The third wave of migrants came from the Veteran's Affairs Council's farmland grants to help settle veterans. Shangde became a military dependents' village. In 1959, the Floods of 1959 decimated western Taiwan, causing a wave of migration to the east. Victims of the flood from Changhua, Yunlin, and Chiayi moved to Taitung, and Shangde was no exception. The history of different groups of people migrating to Shangde is closely tied to agriculture.
It's hard to imagine, but this tiny village was home to over 2,000 residents. However, only 120 of the 300 registered residents currently reside herein! When industrialization took off in the 1980s, many residents moved from rural communities to metropolitan areas. The population of Taitung plummeted. Before then, Han Chinese people and indigenous people each made up half of the population in Shangde. Now, only the Amis people are left.
Set Up a Community Development Association Before Coming Home 
In a way, it was a mere coincidence that Ren-Ding came back home in 2011. His business in skincare products in the west wasn't doing well, and on one of his frequent trips back home, he discovered that a large temple construction project was set to enter the village. He and a few locals established a community development association, blocked the construction project, and decided to move back for good.
When he first returned home, there were no NGOs in Shangde Village. Ren-Ding started out the community development association, which served as a community outreach center. Through outreach visits, he gradually hired old farmers to form working groups and establish a cooperative farm. He then established herbal processing plants. After reaching a certain scale, he began working with some farmers under contract.
Ren-Ding started all this to protect this beautiful land, but then he began to wonder whether it was possible to operate his skincare business from the source. With that in mind, he began to increase the variety of local herbs planted in addition to the rosemary, lemon balm, green mint, and other western herbs that the farm started out with. Additions included processing citrus flowers (orange blossoms); ginger lilies commonplace in Taiwan; and shell flowers and incense cedar from nearby forests. These indigenous and endemic species are very popular with foreign manufacturers and are competitive in the global market, where the scent of Taiwan is gradually gaining recognition.
One of the more popular combinations is an herbal tea made from a blend of Taitung roselle and western herbs, and it sells well in the U.K., China, Hong Kong, and Singapore. On the other hand, an herbal tea made from dried ginger lilies has a tropical elegance that is also popular in Europe, Hong Kong, and Japan. As for the skincare market, native Taiwan incense cedar is very rare in foreign markets and has the best sales, while stout camphor essential oils and patchouli extract lotions have also captivated the international market with their uniqueness.
Develop Agritourism Through the Multiple Employment Promoting Project
Ren-Ding truly began to immerse himself in the industry in 2015. He started out from the business aspect, fostering overseas demand for raw materials and formulas, and then moving on to product research and development in 2017. It wasn't until 2018 that he started trying to manufacture products for the general consumer market, and in 2019, he began to develop a brand concept and plans for agritourism.
In 2018, he applied for the Workforce Development Agency's (WDA) Multiple Employment Promoting Project (MEPP). The project not only helped the cooperative farm with human resources, but also production, packaging, and other aspects of Shangde's herbal industry. These products are sold through online platforms and retail stores, further promoting Shangde's specialty throughout the world. The cooperative farm also offers thematic experiences to create diverse channels of income, better promote the village, and increase local job opportunities.
With the assistance given by MEPP, he was able to promote Shangde's herbal products via tourism experiences. Since transportation to Shangde Village is rather inconvenient, Ren-Ding tried to collaborate with Taitung Sugar Factory, CasaYang Books&Art, cafes in Chenggong Town, and other locations to provide DIY courses with internationally certified essential oils, allowing customers to make their own cleansing or skincare products. The events have been quite well-received. In the future, he plans to offer more similar experiences, gradually expanding the brand to other cities and counties, and then connecting everything back to local experiences in Shangde to create a virtuous cycle.
Shangde is in a rather remote area and it is not very well know. Ren-Ding believes that they need to have a theme to attract certain customers, saying that, "Modern people are under a lot of stress. Many of my friends suffer from modern lifestyle diseases, even depression." In response to this, he developed a 2-3 day program of immersive experiences centered on life and living, leading customers to experience a return to simplicity - a spiritual cleanse.
The East Coast Environment is Ideal for Establishing an Herbal Industry in Taitung 
On the industry chain, Ren-Ding went from doing herbal processing in the past to investing in skincare processing plants today. Ren-Ding pointed out, "Take a look at Taitung's overall industries. Red quinoa - the main crop produced by Paiwan farmers - can be found along the South Link Railway Line, and the longitudinal valley produces rice. Both are mature, developed industries, but the Changbin, Chenggong, and Donghe areas along the coast have no major industries of their own. Actually, these areas have the best environmental conditions for making skincare products, so they deserve more attention; the environment is just what skincare industries and brands value the most.
That is how Ren-Ding moved back to protect his hometown yet ended up exploring the unfamiliar territory of agriculture. He researched formulas, obtained patents, and even built factories, thus creating job opportunities for local people. He could never have imagined his life would take such a turn, but all the hard work is worth it for his hometown, and his dream to succeed in the skincare industry.
▲Ren-Ding returned to Donghe Town to establish an herbal skincare industry chain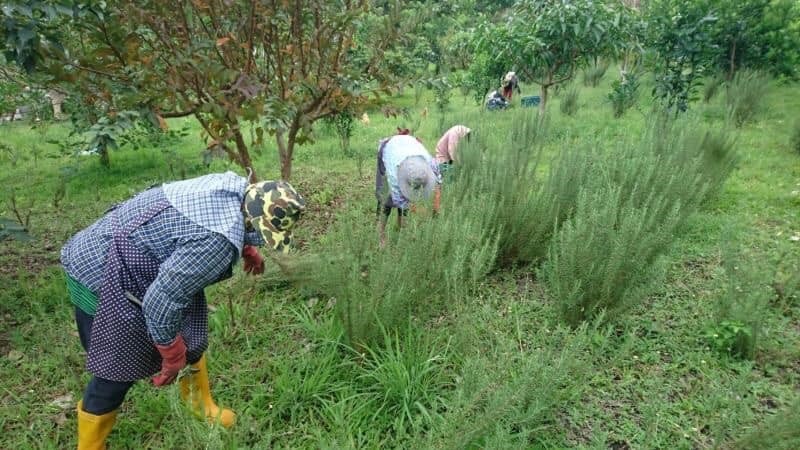 ▲The herb farm of Shangde Village. The farm not only manufactures processed herbal products but also develops agritourism.
▲Herbal experience at the Taitung County Olive Leaf Cooperative Farm. The farm also offers meals that incorporate herbs.
Case Story - Multiple Employment Promoting Project
Interviewee:
Chen Ren-Ding - Taitung County Olive Leaf Cooperative Farm
---

This work is licensed under a Creative Commons Attribution-NoDerivatives 4.0 International License. 
Please attribute this article to "Workforce Development Agency, Ministry Of  Labor."