SE in Taiwan
Lequn Balay - Building an Atayal home with dogged commitment
Located in Luofu Village, Fuxing Township Tourism Association offers tourism guidance on Atayal culture in a setting of beautiful mountains and forests. By connecting different indigenous communities and scenic sites, services can be adjusted according to the seasons as well as clients' needs.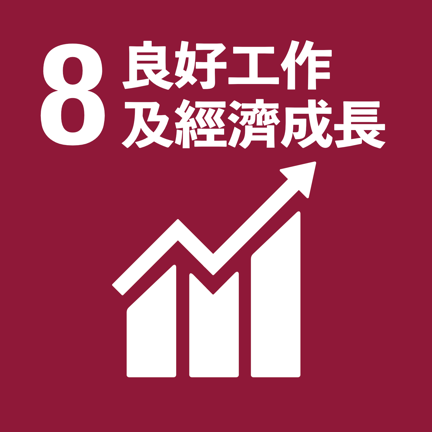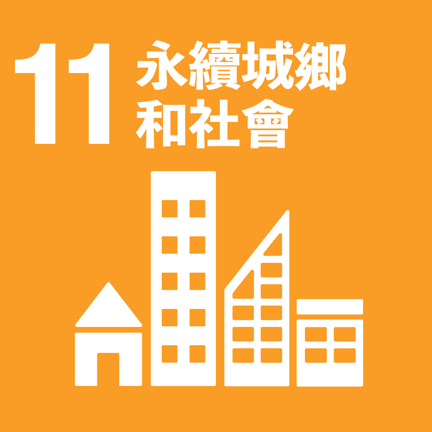 Located in Luofu Village, Fuxing Township Tourism Association offers tourism guidance on Atayal culture in a setting of beautiful mountains and forests. By connecting different indigenous communities and scenic sites, services can be adjusted according to the seasons as well as clients' needs. From eco-tourism guides and handicrafts, weaving products, a hunters' school, ethnic food to ritual dances, these activities ensure tourists leave with unforgettable memories.

Here, a group of enthusiastic people tells themselves, "Just do it. Nothing can hold you back." They believe "the truly successful person is the one who helps others to succeed." They pursue their dreams with dogged persistence, hoping to build a real home for their people.

The lack of local industry has always been an inescapable reality for the tribe. "Without industry, how do we attract youngsters to return to the mountains?" Yang Tai-ying, chairperson of the Fuxing Township Tourism Association as well as a township representative, mentions that old people and children form the majority of the tribe's population. Industry has declined, and no one can pass on the culture. However, with the concerted effort of the volunteers of the Association over the past few years, the tribal infrastructure has been improved. The Association has tried to develop its client base and look for business opportunities with many resources and workforce empowerment. It is due to these efforts that the Association has gradually become a self-sustaining organization.

The Association gained the approval of indigenous locals after showing its determination to preserve tradition. People no longer feel indifferent about community
affairs, voluntarily joining the Association to help promote community development. What impresses Yang most is that it was not the elders but the youngsters who did the work. Only by making the young people rediscover their own culture can the culture be sustained.

The Greatest Difficulty Is Where We Feel Most Proud
Due to the shortage of administrative staff, Yahu unexpectedly had direct contact with indigenous people in the area. To her, the most difficult part in tribe building is "people."Although most of them approved of preserving local culture and developing industry, they chose to stand on the sidelines at first.

To gain knowledge on the past, the present and the future of the tribe, the former chairman of the Association, Lin Yi-ju, led youngsters to pay visits to tribal elders when they rested at home in the evening. The sharing of photos and treasures gradually retrieved the lost stories of the tribe. People who had watched from the side also began to open their minds and agree with the Association.

"However, gaining approval is not enough," Yahu says. If the Association could not give substantial support to the tribe, all the trust would be lost.

There was once a grant program's supervisory authority that delayed appropriation, so employees could not receive their salary in time. This would directly affect their lives. As the person in charge of this program, Yahu explained the situation and apologized personally to everyone. Many people thought about giving up upon hearing this.

Two days later, the funds were wired. Yahu ran to those partners and give them the money
immediately. One of them just threw it to the ground and told her if they could not even make a promise in this matter, how could they expect things to be done?

Yahu bottled up her feelings and kept apologizing, forcibly putting the money into the partner's hands and said, "If we give up now, we'll end up with nothing." Yahu recalled she couldn't help but burst into tears on turning around. She was worried that everything would go up in smoke.

Nevertheless, she eventually managed to change people's thinking and gained their trust with her persistence. No one came to ask for the paycheck the next month, and none of them complained about the delay, either. When Yahu apologized for the same situation to the partner who had lashed out at her last time, she was told, "It doesn't hurt if it's a little late, isn't it?"

It was because of people's understanding and the young staff's dogged persistence that the Association could continue. "The greatest difficulty is where we feel most proud," Yahu says. Since the Multi-Employment Promotion Program demands punctual payment, they don't have to worry about this. However, it is also because they have experienced such a situation before that they understand how important this policy is.

Retrieving Ancient Wisdom Lost to Sinicization
Jiwasi Wadan, who served as the director-general of the Association, had little knowledge of her Atayal culture. She did not identify with her tribal culture either. Although her family wanted her to return, she never had a motive to do so. It was because of a business failure that she decided to go home, and she began to find herself connecting with Atayal culture. She was invited by the chairman to join a course on tour guiding. One day someone failed to turn up and she was told to lead a tour bus in Daxi at the last moment. So she ended up becoming a tour guide.

"Coming back was the right thing to do," Jiwasi Wadan says. There was a freelance writer familiar with indigenous culture that came to her after she finished touring. He cried in her arms and thanked her for showing him the passion of her culture, long buried in the mainstream of Taiwan's dominant Han culture.

Running the project is not hard but joyous. Jiwasi Wadan has witnessed growth of the tribe and sees hope. From being a tour guide or a farmer or a craftsman, every indigenous person can create income at home. To further realize her dream, Jiwasi Wadan left the mountains and worked at a travel agency to acquire relevant experience. She wanted to have a better understanding of this market and accumulate assets for setting up her own travel agency in the future.

Beginning from Care and Love: Everyone Pulls Together to Realize the Dream
Mrs. Jian is an indigenous mother, who came to this area after marrying and became part of a big family. She saw a great generation gap in the tribe. Even if someone earned some income, it was very little. She hoped she could do something to help boost her children's hometown. She brought everyone together, developing a micro enterprise by making snacks and food to sell as souvenirs.

Former chairman Lin Yi-Ju was grateful that the younger generation was willing to return to their home. People from the outside might think indigenous culture is declining, but Lin believes as long as they can learn more about this place, they will fall in love with it. She also encourages indigenous people to be united to enhance their competitiveness through cooperation. People might have different opinions in the beginning, but unity forms a powerful strength. Every friend is a precious resource. Friendly relationships can bring about considerable influence.

People of the Association learn their own culture in their free time and share the results with each other. They also work together to design activities and enhance services. With their energetic and passionate teamwork, she sees the long gone vitality of their culture returning.

Creating an Atayal Home
You can't make something out of nothing. Resources have always been the key to progress and success. It would be difficult to just set up a studio without money. The experience of working in a travel agency also inspired Jiwasi Wadan to think: "If they can do it, why can't we?" The Association has better resources than those travel agencies. It just doesn't have the opportunity.

To help people stand on their own feet, to help the tribe develop economically, and to rebuild the Atayal homeland, the Association plans to set up a travel agency as a social enterprise by gathering resources. This great dream brings everyone together.

One day, when people think of the Atayal, they will call to mind Fuxing Township. When thinking of Fuxing Township, they have the Association at heart. Visitors will fall in love with Atayal culture and have a deeper understanding of life here. The Association will integrate all its resources to create the greatest value. It will play its cards (present resources) well, putting its dreams into action. Of course, more people are expected to participate so that they may meet the needs of different indigenous groups and present their tourist attractions.

Passionate smiles, cooperative teamwork, and serious attitudes are the biggest advantages of the Association. It plans to strengthen its marketing force through various platforms and integrate different tribes, showing more people the beauty of the Luoma Road.

Because of their sincere and sharing attitude, the Fuxing Township Tourism Association is able to form inter-tribal bonds, which is very rare nowadays. Without a doubt, the unique Atayal culture is the original as well as the fundamental advantage of the Association. By connecting various indigenous sites, the Association offers visitors a diverse Atayal cultural feast. The area is becoming better known because of this. The Association plans to move forward based on what they have now, continue expanding to meet market demand, improve service quality, and enhance management ability and cost controls. One day it will realize its dream and create a self-reliant community.

Yahu (left) and Jiwasi Wadan (right) have grown up in the team.



The Association faces problems and solves them through the concerted efforts of all members.

This work is licensed under a Creative Commons Attribution-NoDerivatives 4.0 International License.
Please attribute this article to "Workforce Development Agency, Ministry Of Labor".