SE in Taiwan
The Transit Station of Love— Light up the Smile of Intellectually Disabled Youths and Their Parents
The Taichung Parents' Association for Children with Intellectual Disablities (hereinafter denoted as "the Association") offers employment to youths and seniors with intellectual disabilties in the recycling business and in running a second-hand goods shop. The profits are used to support and assist teens with intellectual disabilties to learn and live in the community.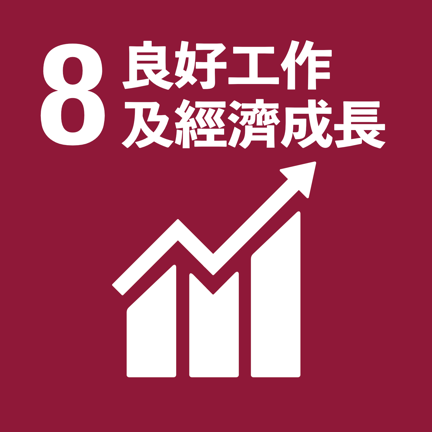 The Taichung Parents' Association for Children with Intellectual Disablities (hereinafter denoted as "the Association") offers employment to youths and seniors with intellectual disabilties in the recycling business and in running a second-hand goods shop. The profits are used to support and assist teens with intellectual disabilties to learn and live in the community. In addition to making better use of resources, the Association also encourages the public to accept and recognize people with intellectual disabilties. It helps to alleviate parents' burdens and enhance the confidence and dignity of disabled people.

A Social Mission: Give Intellectually Disabled Youth Jobs and the Opportunity to Take Care of Themselves
Tsai Teng-chia, the director-general of the Association, was engaged in special education employment training at St. Coletta's Institute 30 years ago. At that time, children with intellectual disabilities were trained for three years after graduating from compulsory education high school. After this they could work in traditional industries. However, youth with intellectual disabilities still needed long-term guidance and monitoring when working, which became a heavy burden on the training center and parents. Some people therefore suggested the parents take care of a group of teens. People who were available could show up and help. The first parents' association for people with intellectual disabilties in Taiwan was thus established: Taichung City Head Start Association.

However, because the parents lacked relevant professional knowledge and were only familiar with the condition of their own children, it became a challenge to help intellectually disabled teens of all ages when the Association was run independently by the parents. As a result the Taichung Parents' Association for Children with Intellectual Disabilities was founded.

According to Tsai, due to limited resources, in the beginning there were things they wanted to do but they couldn't. There were also things they were reluctant to do yet had to. They?ended up organizing some exchange activities. However, when the children grew up and were in their thirties, should they still be kept at home or should they enter society to work? To give?intellectually disabled youth an opportunity to work, the parents must find a way to do things differently.

Learn from Social Networks and Build a Secure Space for Adventure
As a member of Kiwanis Taiwan, Tsai met many community leaders there. A regional president of the Kiwanis suggested he pursue a recycling business. Being unfamiliar with this field, Tsai was quite hesitant. Yet a senior member of this organization encouraged him and said:"You just give it a try. Don't worry about losing money. I'll take care of it." With such powerful support, Tsai decided to invest in this business.

In April 2000, the Association recruited 15 intellectually disabled youths and held an activity at Taichung Park in July. Although they only had limited marketing exposure, the activity was a big hit. The number of recycled resources donated by people greatly exceeded their expectations. Without a car and enough manpower, the Association couldn't even handle the situation. A good start boosted the morale of these parents and laid the groundwork for the future development of the Association.

Tsai mentioned that this experience was an important lesson. To be willing to execute change, one should be given a secure space for adventure, and it's OK even if nothing comes of it. This idea also applies to business manageers, employees of the employment program as well as youth with intellectual disablities.

Combining Multiple Forces for Development
With the growth of its recycling business, the Association expanded its field from recycling to running a shop selling second-hand products. This expansion of business needed space, manpower, and resources. Thanks to support from the public sector, Kiwanis Taiwan and people from various circles, the Association purchased a vehicle, found a suitable space and land for the factory, and managed to obtain enough recycled resources. Tsai was especially grateful for the help of one community chief, who generously provided 2,846 sq ft of land for the use of the Association, free of charge for two years. Those young people with intellectual disabilities didn't have to do roadside recycling anymore. Although site preparation, building of prefabs and toilets ate up almost all the Association funds, they spent six years there.

Besides the benevolent social support, the workforce provided by the Multi-Employment Promotion Program was another important factor keeping the Association moving forwards.

Joining the Association in 2002 due to the employment program, Huang Yu-yun now works as a manager. She recalls her growth and changes over the past 10 years. The company she worked for as an accountant moved to China, and she chose to stay in Taiwan for her family. Since she had never had any contact with intellectually disabled youth, she kept questioning herself during her first week at the Association. Now she feels more blessed than ever.

With the family interviews she did in the first year, she gained a better understanding of those intellectually disabled youths and their parents. Seeing the students grow from being unable to leave their home to getting the job done, she believes all challenges in the world can be overcome. These children just learn things more slowly. Because of work requirements, she has learned many new things and broadened her horizon from learning how to run a non-profit organization and recycling business. She could not have obtained this precious experience from her previous job as an accountant.

Encourage Intellectually Disabled Youth to Enter the Community and Welcome Society's Love
Tsai is deeply moved by the support of various community families. When the Association doesn't have enough cars, they are still willing to wait. This event has even become an important family gathering. People wait at home for the intellectually disabled youths to come and pick up the recycled objects at the same regular times for over ten years. Some people even make some snacks for them, so these special kids often eat their fill after work.

Working also has a positive impact on these disabled youths. Generally speaking, intellectually disabled people begin to show signs of degeneration at the age of 35. They begin to grow old from 45. However, people who have worked here for dozens of years don't seem to show any particular difference. They have remained in the same condition.

There are now more than 50 intellectually disabled youths doing various jobs in the Association. In addition to sheltered employment, they are also engaged in supportive employment at nearby companies carrying out tasks such as packaging and cleaning. Through a variety of work projects, intellectually disabled youths get exposure to more people, and people can recognize and know more about the lives of these special kids. Once people lose their prejudices they even invite these youths to join their annual community activities.

To support the youths and their parents, unlike other institutes that would charge first and then give the wages, the Association does not charge for tuition fees. Furthermore, it gives the youths an allowance to support their basic expenses. These intellectually disabled youths then often become the most positive and optimistic in their family.

Most of them are able to come to the Association for work by bus or on a scooter. "However, this also causes a little trouble. You have to teach them again when they move house," Tsai says laughing. "There was once a child who went home late, and his parents were very concerned. It turned out that he didn't catch the bus and just walked along the bus route to his home."

Building a Transit Station of Love
Due to the limited profits of the recycling business, the Association planned to convert those resources weighed by scales into second-hand products. Now the profits of selling those secondhand products sorted and recycled by the Association can support the tuition of its members. In addition to the general public, owners of flea shops also pay visits to the second-hand shop on a regular basis.

Handmade soaps are another medium. Since there are plenty of related products on the market and some also come from non-profit organizations, to mitigate potential competition, the Association decided to use the concept of a swap shop, inviting people to bring their unused resources in exchange for the handmade soaps made by the intellectually disabled youths. Let love shine with no burden.

To provide a secure life for the children and their parents, the Association plans to continue developing the concept of a community home. There are six intellectually disabled youths with one care giver and one social worker in a unit. With the profit gained from the second-hand shop, those youths stationed in the unit don't have to pay any fees. On the other hand, the Association also helps 20 other children who are less functional through Chanchi Employment and Guidance Centre. The service is free of charge as well.

Tsai is especially grateful for the support of the government in assisting the organization to be self-reliant. Sometimes useful support does not come from a huge amount of money but from stable and steady resources. This experience has also influenced Kiwanis Taiwan. Now each regional branch chooses one institution, guiding it to be self-reliant one day. Another factor of success was attributed to the one-day transportation and quality of the citizens in Taichung.

As for the Multi-Employment Promotion Program, Tsai says that keeping those partners was a challenge, since they were often influenced by past experience. However, as long as there is one partner left, he is guaranteed to work in a secure environment without worries. The Association will try to find out their strengths. Being able to bear failure, the Association encourages the partners to fully exert themselves.

In terms of his dreams in the future, Tsai is planning a better space besides the promotion of a community home. The basement is a space for sorting, and cars can go in directly. The second-hand shop on the ground floor is as clean as a Starbucks with a specially designed sofa for guests to sit on while waiting for opening. The studio on the second floor is for the children to learn and study, and the third floor is a restaurant and a venue for activities. Of course, he needs to work much harder to accomplish this dream.

Asked about himself, Tsai says he just submitted himself to his calling. He found a way he loves, so he'll just keep going. He hopes to make a difference during his lifetime. He now knows the direction of the Association. By moving steadily and surely, he will take chances but refuse to be reckless. He wants to help these youths and their parents regain their dignity and put smiles on their faces.

▲ The Association returns profits to intellectually disable youth through recycling and running a second-hand shop.



▲ Tsai Teng-jie, Director-General of the Association, has invested himself into the care industry of intellectually disable youth for 30 years. He believes that to ask people to change, they should be given a secure space for adventure.

This work is licensed under a Creative Commons Attribution-NoDerivatives 4.0 International License.
Please attribute this article to "Workforce Development Agency, Ministry Of Labor".