Article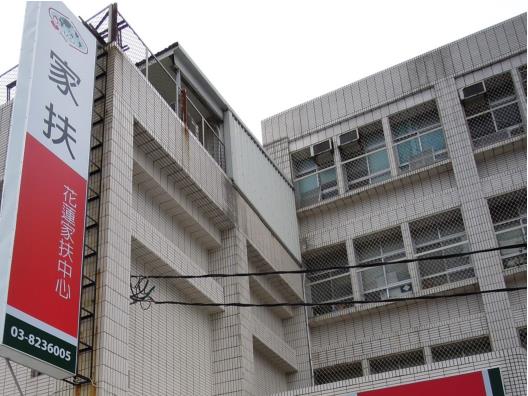 Fulfilling a Happy Dream - the Love Shop: Miracles Created by Love and Practice
To build a self-help and mutual-support platform and help disadvantaged families to escape poverty, the Taiwan Fund for children and Families, Hualian Branch, established the Hualian Love Shop.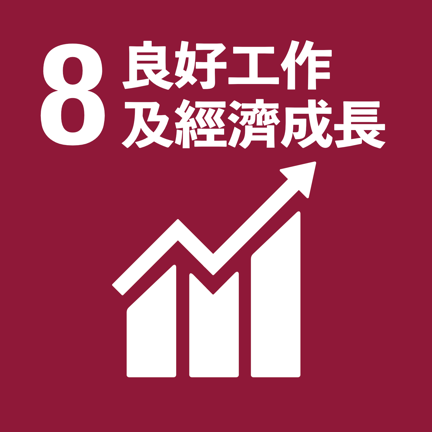 To build a self-help and mutual-support platform and help disadvantaged families to escape poverty, the Taiwan Fund for Children and Families, Hualian Branch, established the Hualian Love Shop. With social workers and partners from the Multi-Employment Promotion Program, the Love Shop uses sewing, micro business, time banks and resources from various sectors to help disadvantaged families and single mothers. It builds a platform of opportunities, supporting them to fulfill their dreams.

Since 1985, the Taiwan Fund for Children?and Families has assisted disadvantaged families?to support themselves with various poverty relief?projects. As the proverb goes, "Give a man a fish and you feed him for a day; teach a man to fish?and you feed him for a lifetime." A series of training projects have thus been devised as a way to?enhance people's internal assets and create a sense of achievement. When single mothers enter?the workplace, they might not be able to balance family, economy, and personal development. Sometimes, they have money but lose their family. Or, they might neglect their children because they are too dedicated to their career, and their children could lose their direction in life.?

Is there a way for mothers to work at home and still gain a sense of accomplishment? To search for such a possibility, since 2009, the Hualian Branch began to run the Love Shop, hoping to build a platform that provides job opportunities.

Building a Platform Through Empowerment
After conducting research on relevant resources, the Fund chose sewing, a lower risk sector, as the starting point of empowerment. The Love Shop collected equipment, manpower, volunteers and relevant resources for this project, beginning to enroll students for training. The tuition and the materials were both free of charge.

However, the courses didn't run smoothly in the beginning. Many mothers still bore a heavy economic burden when receiving training. Since learning could not resolve the immediate economic problems, many members dropped out.

Chen Su-ching, the social worker who supervised this project, took those mothers' situations into account and tried to look for a way for them to keep learning and maintain their income. Later, training courses no longer required full-time participation. Students were allowed to attend the class after work.

Since sewing is physically demanding and needs full attention and time for practice, the Love Shop regarded it as part time work rather than a full time job. At the same time, teamwork and mutual-support groups helped those mothers build positive personal relationships and develop relevant skills, giving them a sense of belonging. There are mothers who see sewing as their full-time career as well.

Progressive Development Through Guidance
The participating mothers and the Love Shop both underwent progressive changes and different stages of growth. Thanks to the Multi-Employment Promotion Program, the Love Shop has grown stronger. The Love Shop ran trial operations in 2009, proposing a 3-year multi-employment promotion project in 2010. In addition to setting up standard operational procedures, the 3-year human resources support enhanced people's skills, helping the partners from the employment program to be fully prepared. In 2013, the Love Shop proposed an economic project lasting for 1 year. This project will continue and make Love Shop an employment platform.

If job opportunities are rare in society, the Love Shop creates them. This platform especially for single parents is not just for relief or employment but also provides a space for people to escape poverty.

It was very challenging for Chen to make the partners believe in their own ability and become responsible for their work. At first, people just muddled along. After knowing them better, Chen?found they were quite capable. Chen went on to examine why they seemed to hold back, and she found it was because they didn't see a hopeful future. Chen then tried to encourage them, leading the members to see their own abilities and inquiring about their own goals.

Partners from the employment program gradually became actively involved when Chen employed her empowerment method, replacing orders with guidance. Every partner took turns serving as the chair of the morning meetings. In addition to confirming the schedule, the chairman also arranged workflow and loading. This inspired people to be active, and they learned how to make plans for their work together. Social workers there only needed to point out some key tasks, and the partners could accomplish them by themselves.

Chen felt a sense of abundance after being with these mothers. Thanks to the Love Shop, social workers, single mothers and the partners of the employment program became a team. They learned and grew together. In the growth session each month, everyone gathered to discuss economic modes, product development and to talk about resources and manpower they needed to invest in. People were not confident in the beginning, but they began to be optimistic about their future afterwards.

Being a member of the employment program, four years later, Chou Mei-lian now works as a project manager. The greatest achievement for her was seeing those mothers grow up and become confident. She saw a mother who was burdened with debt. To give her son, who studied at a private school outside the city, more allowance, this woman changed her attitude to frustrations from avoiding them to facing them directly.

Chou also shared her lessons on management. She wanted to finish tasks as soon as possible. If those mothers could not or did not do them, she would. Eventually, she found it was impossible for her to do everything on her own, and not all her ideas were doable. She then began to open herself up, willing to see that others might have another way or interpretation, which may help finish the work.

Winning Back the Power to Dream for Disadvantaged Parents
To Chen Su-ching, the worktable is a very interesting place. She doesn't sit with others at the worktable a lot. However, when sitting at the table, she listens to the stories that are unfamiliar to her. She gets to experience other people's lives. For instance, a mother at the shop met a guy who was chasing her. Her colleagues all supported this relationship. Chen used this opportunity to interact with everyone. To a social worker, it was a rare and different experience.?Every time when Chen thought about giving up, it was those mothers and the partners from the employment program who kept encouraging her.

The training and interaction provided by the employment program inspired Chen, making her realize that those mothers and the partners could actually take charge of their lives. Work brings hope. In addition, it heals the wounds inside. Supported by the Love Shop, a male partner from the employment program spent a year preparing. He then left the shop and got a full time job.

Dreams may be the things many single parents need most, and that is also an ability they are lacking. Undergoing drastic changes in life, many parents don't think they have the right to choose. To make a living, they don't have time to think about the future. At the Love Shop, the strongest forces that keep those mothers moving forward are their kids. They begin pursuing their dreams, thinking about what they want in life. They work hard, keeping their feet firmly planted on the ground. Then they realize that they can change, dream and make their own choices.

To a social worker, production management is a new field. To maintain the operations of the Love Shop, Chen began to learn how to manage work hours and make schedules. She also learned how to calculate costs and profit margins. She knows how to make a statement and control figures with balance sheets. Moreover, her partners also began to value the importance of management.

Since it is impossible for the Love Shop to solely rely on social support, enhancing people's professional skills became a vital task. People at the shop needed to understand the market and change their attitudes. They used to think that they didn't have to be particular about making charity products, but now they gradually realize how important it is to make good quality products. They learn to think from the customer's vantage point, meet market demand and adjust their products and prices through experience.

They do online marketing by posting photos, designing commercial text and developing an online shopping system. They seek their customers' approval with a warm appeal. There was once a customer who decided not to make an order. Still, they politely inquired for improvements. Their friendly and sincere attitude bought them the next order.

Heading for the Next Happy Dream
Love Shop combines social work and economic operation by employing resources from the organization. They think from the disadvantaged parents' point of view and figure out a good way for them to work. These are the keys to running a successful organization. In the future, Love Shop plans to set up a Time Bank. Employees may use working hours in exchange for courses to continuing learning.

One day, the mothers at Love Shop can be self-reliant, working busily and happily. They will think about how to help more people as well. It is also their hope that there can be more people joining the organization and working as volunteers. They may get to know these passionate mothers and experience the fun of DIY activities so that the platform may serve its function in terms of social education and connection.

Developing this social enterprise derives from an urgent need, which responds to the mission of this organization. "Whether it's worth it or not, the success of the organization depends not on the present but on the future," Chen cherishes every opportunity, striving to show the results of Love Shop to the public. She hopes she can have more support in the future, and her partners can begin trying different fields. "Believing is seeing," she says.

▲ The Love Shop is a place where disadvantaged parents can grow and become self-reliant.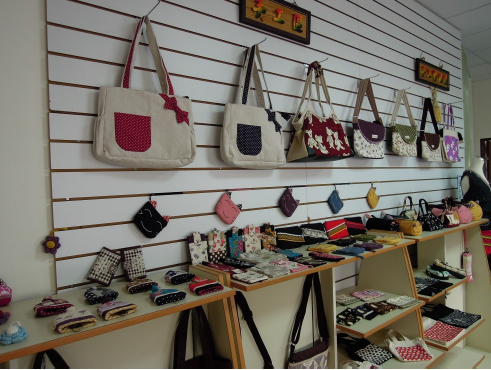 ▲ Handicrafts and DIY works help them regain the strength to dream.

This work is licensed under a Creative Commons Attribution-NoDerivatives 4.0 International License.
Please attribute this article to "Workforce Development Agency, Ministry Of Labor".