SE in Taiwan
Treat Every Foreigner well
On Sunday, A crowd sits in circles on the floor of the main hall of Taipei Main Station. They share their hometown food with others, celebrate a friend's birthday, share details of their work with friends, and some of them just sit quietly. They are immigrant workers from Indonesia, Vietnam, Thailand, and the Philippines, and they work as caregivers, labors and fishermen. "There are about a total of six hundred thousand immigrant workers in Taiwan. Therefore, our foundation is called One Forty – 1/40 of total Taiwanese population."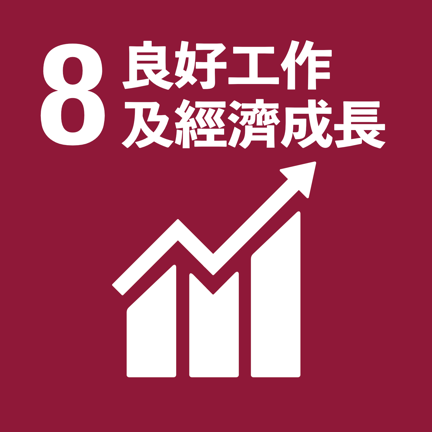 An Interview with Ms. Wu Zhi-Ning, founder of One Forty – The Education and Culture Foundation for Immigrant Workers  
Written by Lai Wan-Jing / Photographed by Lu Jing-Hui
 
A picture of all staff of One-Forty
On Sunday, A crowd sits in circles on the floor of the main hall of Taipei Main Station. They share their hometown food with others, celebrate a friend's birthday, share details of their work with friends, and some of them just sit quietly. They are immigrant workers from Indonesia, Vietnam, Thailand, and the Philippines, and they work as caregivers, labors and fishermen. "There are about a total of six hundred thousand immigrant workers in Taiwan. Therefore, our foundation is called One Forty – 1/40 of total Taiwanese population."
She is Wu Zhi-Ning, co-founding with her partner Chen Kai-Xiang. After two and a half years, the foundation has been a mental shelter for immigrant workers from South East Asia. Immigrant workers have lots of interesting and creative courses to choose in the foundation.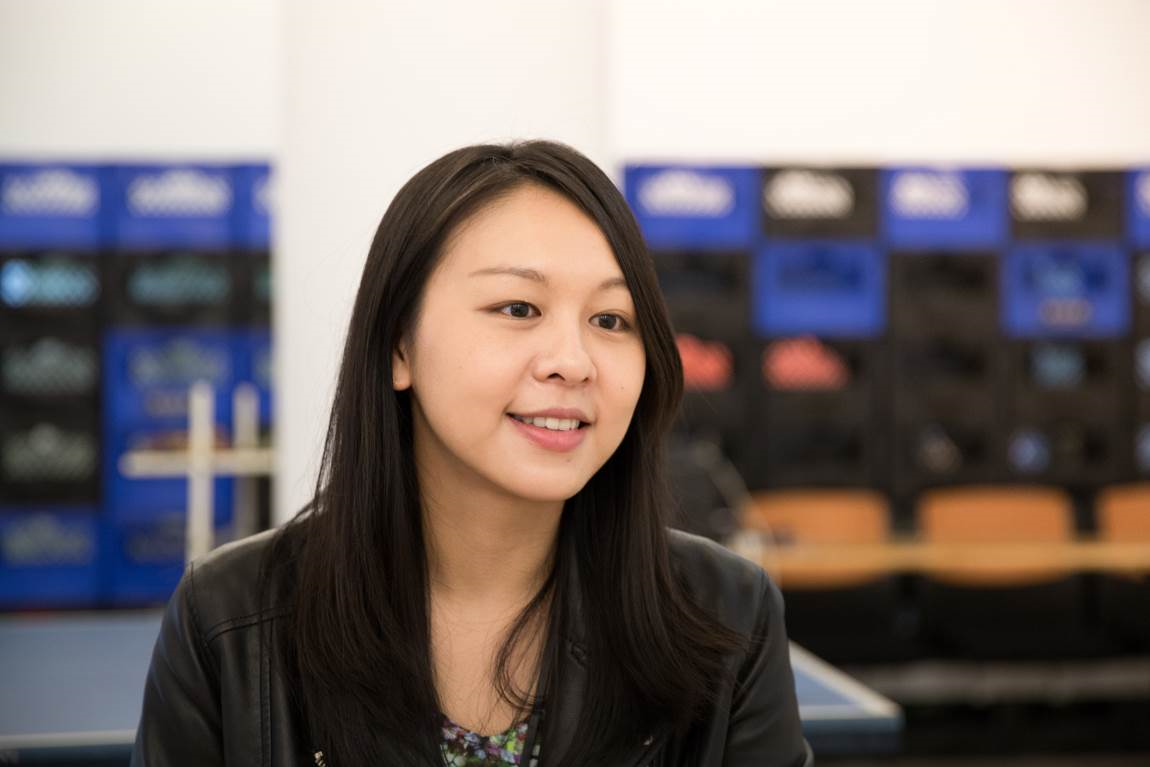 Ms. Wu Zhi-Ning, founder of One Forty (photographed by Lu Zhi-Hui)
Immigrant Workers Starves for Work but Their Efforts didn't Pay Off.
Graduating from the Department of Business Administration of NTU, Ms. Wu previously worked in digital marketing. She never met any immigrant workers before, nor the children of new immigrants. Why did she choose to speak up for the rights of these immigrant workers? "My ideal job is to do something I really like. It doesn't matter if I make so much money or not. After I met co-founder Chen Kai-Xiang, I started to notice issues of immigrant workers and met lots of immigrant workers from Southeast Asia. Most of them quit school, gave up their dreams, left their hometowns, and went aboard for laborious jobs. This is not fair! They strive for a better life but their efforts didn't pay off. Most of these workers are under 20 years old. They should do what they want; instead, they are burdened by the heavy workload and the responsibility to make money." Ms. Wu said sympathetically. "I realized how lucky I was and I should do something. Therefore, I know South East Asia more by these workers. This job satisfies my desire to travel around, the love for freedom and my wish to contribute to making the world a better place." Therefore, Ms. Wu co-founded ONE FORTY with Chen Kai-Xiang in July 2015 and designed many interesting courses for immigrant workers. 
     
Ms. Wu Is Eager to Contribute to the World 
In the beginning, they not only had no incomes but also needed to use their savings to cover all expenses. Yet for Ms. Wu, the most challenging part is how to make sure what she does is worthy of it. "The purpose of an NGO is to try to make a difference to the world. If I cannot influence others at all, it is hard to continue not to mention to earning recognition and getting sponsorship. " In the first year, a course targeted at immigrant workers: We encountered the difficulties because day-offs for immigrant workers in Taiwan are irregular but the class was continuous. In another word, you may have the 1st class but not the 2nd one. Consequently, the number of students kept decreasing. In the end, teachers even outnumbered students. Ms. Wu was so frustrated and started to doubt whether the class was too terrible for students. 
  
When she was depressed, she went to do field research in Indonesia and met a girl called HENI who used to be an immigrant worker in Hong Kong. She founded an NGO to help returning immigrant workers and the poor children in the local agricultural villages. "I interviewed her and shared with her what we did at One-Forty. HENI came from a poor family and relied on agriculture for livelihoods. She returned home after saving some money and hoped to help more people. She believed education is the key to help the poor get rid of poverty. What the children of immigrant workers' families need is not only money but also the company of their family.
   
An Indonesian Girl Gave Her Strength to Fight 
According to Ms. Wu's observation, immigrant workers left home to make money for their families in hope of giving their children a better living environment. Nonetheless, there is no cohesion due to because family members are apart and their children grew up without parents' care. Thus, many children in immigrant families do not know how to get along with their own family after getting married. Besides, they need to earn money so they had no choice but to leave their hometown and become immigrant workers like their parents.
At the end of the interview, HENI held Ms. Wu's hands and thanked her for what they did for these immigrant workers in Taiwan. Because they really need these useful courses to improve themselves professionally; otherwise, many of them can't find good jobs or fail to run their own business after returning home. Consequently, they have no choice but to leave home again to make money with labor.
 
At the moment, Ms. Wu regained her strength to continue. Through the field research, she is able to collect more information regarding the needs of immigrant workers. She adjusted their courses based on these needs. Since then, the numbers of students keep on increasing and the organization is getting stable.
One Forty, only established for 2 and a half years, is a new and innovative NGO, and its staff is young elites in their 20s. From the design of their website, their promotional materials, and their animation and videos have turned a new page for NGO. "The Immigrant Worker School" has successfully created a comprehensive platform for education, providing various courses to help immigrant workers understand their rights. Besides a 2nd foreign language and business knowledge,immigrant workers can learn how to manage their money properly or how to set their future goals. "We hope to change immigrant workers' fate through education. We provide them with programs to learn useful knowledge in their free time and help them find better jobs or even start their business after returning home so that it is a valuable experience to stay in Taiwan. ", Ms. Wu said.
Multi Courses Help Discover the Potentials of Immigrant Workers 
But according to Ms. Wu, unlike Hong Kong, where the immigrant workers must take Sundays off, day-offs for South East Asian immigrant workers are irregular in Taiwan. Some worry they can't regularly attend the courses they are interested in. For those who can't take days off regularly, One Forty starts to offer online courses.
  
In addition, the purpose of the rather popular "Sundays in South-East Asia" activity is to create a friendly environment for Taiwanese and immigrant workers to meet and make friends. "People get to know each other through communicating and sharing stories. "Ms. Wu believes "communication" triggers "empathy". "Sundays in South East Asia" is a cultural experience activity held on Sundays. Via interesting interaction such as community journey for South-East Asian immigrant workers, a picnic of Southeast Asian food, and issues for Southeast Asian immigrant workers, people start to talk about South East Asia. Many Taiwanese are attracted to it. Although it is an only one-afternoon activity, it felt like they stayed in South East Asia. The new experience allows them to see immigrant workers from a different perspective. 
Besides, One Forty uses what they are good at telling stories_ channel for immigrant workers produced by written records, images, comics, sounds. One Forty recorded experiences of immigrant workers before going aboard, working abroad and after returning the hometown. Lots of Taiwanese removed discrimination against immigrant workers and have more global views due to the efforts of One Forty. 
          
As their website posted, "It is not a change a person does a lot but everyone does a little." Therefore, everyone does a favor for immigrant workers, influencing society. "Our government is promoting the new Southern Policy but actually these six hundred thousand immigrant workers are our best way to know Southeast Asia. Everyone can do something to improve Taiwan democracy and to carry out the words. There is the most beautiful scenery in Taiwan as Taiwanese treat each foreigner well.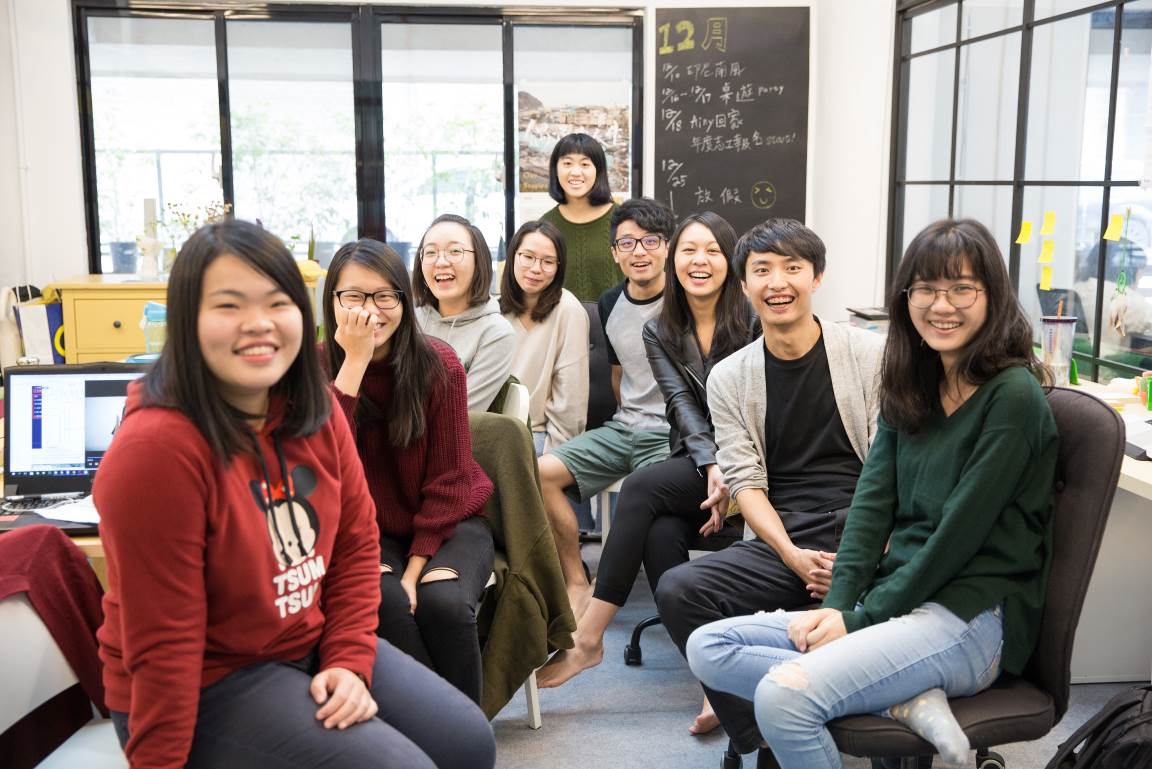 One Forty is an NGO run by a group of energetic and creative young people. (photographed by Lu Zhi-Hui)
One Forty
Official website:https://One Fortieth.org/
Contact:02-2582140
Address:No.1, Yumen Street, Zhongshan District, Taipei City 
E-mail:alohaoneforty@One Fortieth.org

This work is licensed under a Creative Commons Attribution-NoDerivatives 4.0 International License.
Please attribute this article to "Workforce Development Agency, Ministry Of Labor".