Article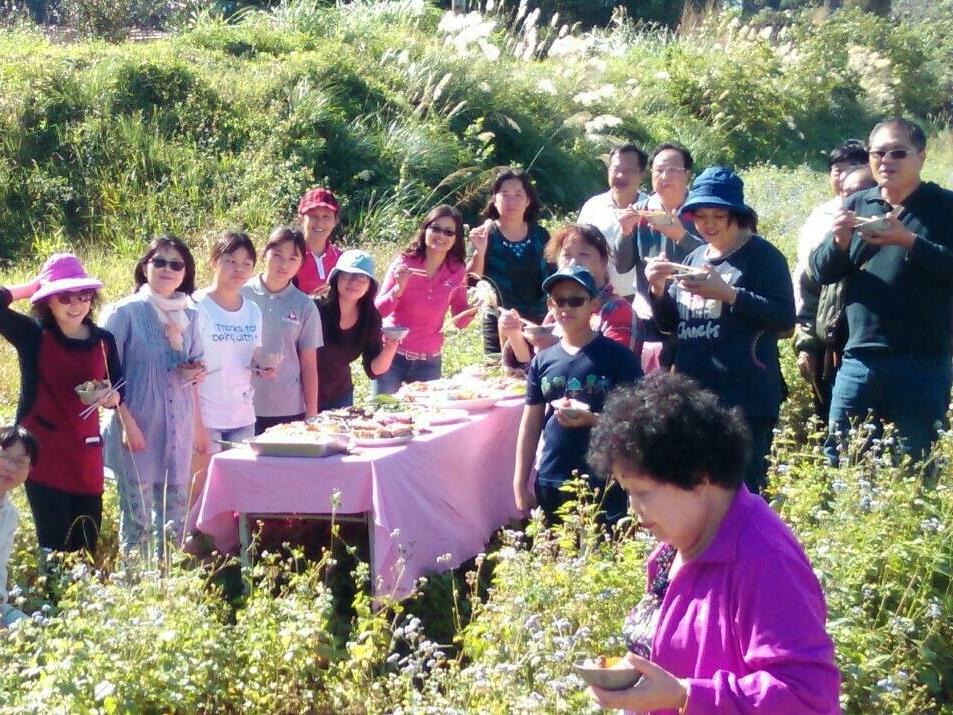 The Award-Winning Village Sets a New Paradigm for Community Development
They drove the local community, living environment, and agriculture towards sustainable development, and worked hard to transform their hometown into the wonderful sight as what we see today.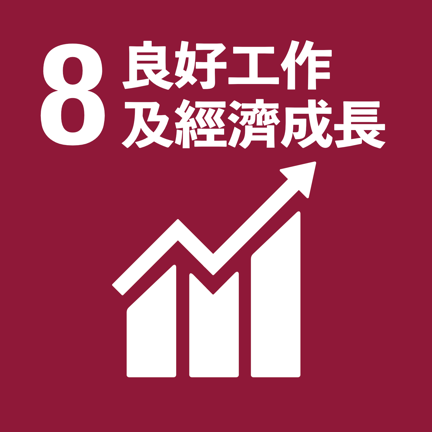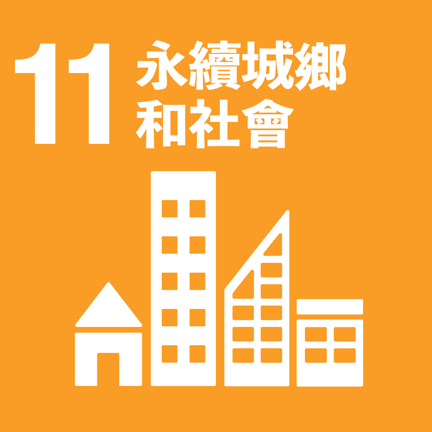 Nanpu Village of Beipu Township, Hsinchu County won the gold medal in the 2018 Golden Village Competition. This hard-earned victory represents the efforts invested by the community since the Nanpu Village Development Association was founded 14 years ago. Nanpu village once produced abundant silica sand and coal, but as the mining industry shrank the community went inactive at the same time. Residents of the community tapped into their industrious Hakka spirit in order to give future generations a better life. They drove the local community, living environment, and agriculture towards sustainable development, and worked hard to transform their hometown into the wonderful sight as what we see today.
14 Years of Hard Work Reaps its Cumulative harvest
The Association has been walking in its own path since it was founded in 2006. In 2007, the Association began promoting congregate meals for caring and education for the senior. At the same time, they made it a goal to establish the village as a green and clean space for children and the elderly. The entire village voted and agreed to start promoting eco-friendly, pesticide-free farming. In 2008, inspired by the way of traditional laundry, villagers wanted to bring back the old times when villagers gathered by the bank of Nanpu irrigation channel, villagers brainstormed and actively participated in designing a "laundry pavilion", built with traditional techniques and steeped in the local culture. Nanpu irrigation channel, the village's main source of irrigation, was worn down by years of disrepair. There were landslides upstream and sediments downstream. Villagers agreed to have their lands rest for a year to restore the century-old irrigation channel. Four village elders whose ages summed up to nearly 300 years personally cleaned and cleared the mud piled up in the channel. The channel was completely renovated in 2010. The completion of the project moved the hearts of villagers and brought the community together.
While farming ceased in 2009, the village kept busy. The Nanpu Pickle Barrel Percussion Ensemble was founded in order to carry on Hakka culture. The ensemble won first prize in the Village Play of Ministry of Culture in 2013 and received great praise from Premier Su Tseng-chang when he visited Nanpu Village in June 2019.
First Application for the Multiple Employment Promoting Project Ten Years Ago
By 2010, the village had gathered enough momentum to expand the community outreach work they had been promoting in recent years, and improve social welfare. The Association applied for social type projects of the Multiple Employment Promoting Project (MEPP) from the Workforce Development Agency (WDA), Ministry of Labor. The resident Wei Tzu-chiang, a tech industry worker with a U.S. master's degree, was chosen as the project manager. Wei had given up a well-paying job to stay in the village due to his love for the land. Just a year ago, he had completed a documentary of the four village elders who renovated the village's century-old irrigation channel.
Subsidies from MEPP provided local job opportunities and promoted local industry development. Since 2011, the Association's operating income increased enough to repay society. Also, through resources provided by MEPP, they were able to attract human resources to the rural village, and establish an agricultural field research and development mechanism.
In 2012, Wei Tzu-chiang founded the Rice Stockholder Club. He gathered a group of friends for rice "subscription." They make payments in advance to farmers that agreed to grow rice through natural and eco-friendly farming. After harvest, the rice is packaged and shipped to these "rice stockholders". Nanpu rice production is arranged to be traceable agricultural products. In this way, it reduces exploitation from middlemen and revitalizes formerly neglected farmlands. The area of eco-friendly rice farms in Nanpu Village gradually expanded, restoring the rice field ecosystem to its natural balance. In the following year, the village signed guaranteed price contracts with enterprises under the brand Nanpu Rice. The amount of rice sold through these contracts has increased each year, comes up from one-season harvest purchasing in the first three years, to two season harvest each year currently.
Chang Shu-ching, a manager in the Association, was born and raised in a farming village in Changhua. She had worked in a bank and scrivener office but resigned to take care of her children after getting married and moving to Nanpu. In October 2015, she re-entered the workforce with the help of an employment service center and was hired through the MEPP. She said that many farmers of her parent's generation were found with health problems later in life due to all the pesticides they used in conventional farming. This made her deeply aware of the interwoven correlation among people, the environment, and the land. Therefore, she strongly recognized the Association's mission to promote organic farming and sustainable development.
In 2016, the Association paused its collaboration with WDA and operated on its own for three years. Chang Shu-ching and two others were hired directly by the Association to continue working with publicity. Even without the resources and support of MEPP, the Association did not cease in its efforts. They continued to provide community outreach services and founded a sustainable community dining fund. They also combined other resources to launch programs for youths to return to rural villages and community construction, as well as established a comprehensive volunteer system. In addition, in 2017, they built a log cabin store that is run by green energy. It now serves as a place for members of the community to interact and promote eco-friendly agricultural products.
Golden Village Award Recipient Nanpu Seeks Cooperation Once Again
Having cooperated with MEPP, the village's decade of hard work finally paid off. Last year, Nanpu stood out from over 700 communities around Taiwan and was awarded a gold medal in the first Golden Village Awards alongside the Gongrong and Ankang Communities of Sanzhi District in New Taipei City, and the Yongan Village of Luye Township in Taitung County.
Chang Shu-ching said, "The village's environment is very comfortable, and we have become tightly knit with the support of elders. Over the years, we've overcome obstacles, so we all feel a sense of pride when we talk about Nanpu."
With rice, oranges, persimmons, sweet potatoes, and the sunset as its five main imageries, Nanpu has built a reputation as the "Golden Watery Village", literally. The Association's workload climbed up as the village became well-known. As a result, they decided to apply for assistance from MEPP again, hence the Association could provide job opportunities for the unemployed. The Association also contacted Wei Tzu-chiang, who moved out of the village, getting him to return and serve as project manager once again. He started to work with 6 new recruits to promote village industries and events and marketing the village's two major products: Rice and dried tankan oranges developed by the village.
Golden Village Reaches Out to Domestic and Foreign Partners
Looking Forward to Sustainable Land Development
Through its rebirth and publicity, Nanpu Village cultivated friendly relationships with other farming villages, not only promoting eco-friendly farming among the nearby communities like Emei, Baoshan, and Cyonglin but also reaching out to farming villages abroad. Chang Shu-ching revealed that, under the leadership of Wei Tzu-chiang, and with his excellent language skills, members of the community have begun studying a foreign language, so that when foreign groups come to visit, they can handle tours on their own.
Under the heavy promotion of pesticide-free agriculture, over 60% of farmlands in the village now practice eco-friendly farming. However, eco-friendly farming makes it harder for rice and tankan oranges to grow, which reduces the amount of production and affects sales performance. It is difficult to find a balance between revenue and production.
Chang Shu-ching said, "During our three years of independent operations, we found that human resources are an essential requirement to achieve the balance of urban and rural development. MEPP provides local job opportunities and helps people who are less likely to be employed otherwise, such as the middle-aged and elderly, women re-entering the job market, and disabled individuals. Since village management requires professional knowledge, the Association plans to use subsidies from the project to strengthen these recruits' professional skills and maximize the value of the project."
Out of her love for this land and village, Chang Shu-ching has spared no effort in promoting the Nanpu Village Development Association, striving step by step to help the Association become what it is today. Farmers are counting on the mercy of Nature, she said. It is no easy job. When I see everyone endeavor for this land, I truly wish that it can improve constantly, and continue the path towards sustainable development.
▲ A visiting group from Germany taste silver needle noodles during their visit to Nanpu.
▲ Students from the Taichung School for the Visually Impaired were experiencing water spinach planting and treading in the mud.
▲Nanpu Village gathered momentum for over a decade and became a destination for rural village exchange visits.
Case Story - Multiple Employment Promoting Project
Interviewee:
Nanpu Village Development Association in Beipu Township, Hsinchu County - Chang Shu-ching
---

This work is licensed under a Creative Commons Attribution-NoDerivatives 4.0 International License. 
Please attribute this article to "Workforce Development Agency, Ministry Of  Labor."