SE in Taiwan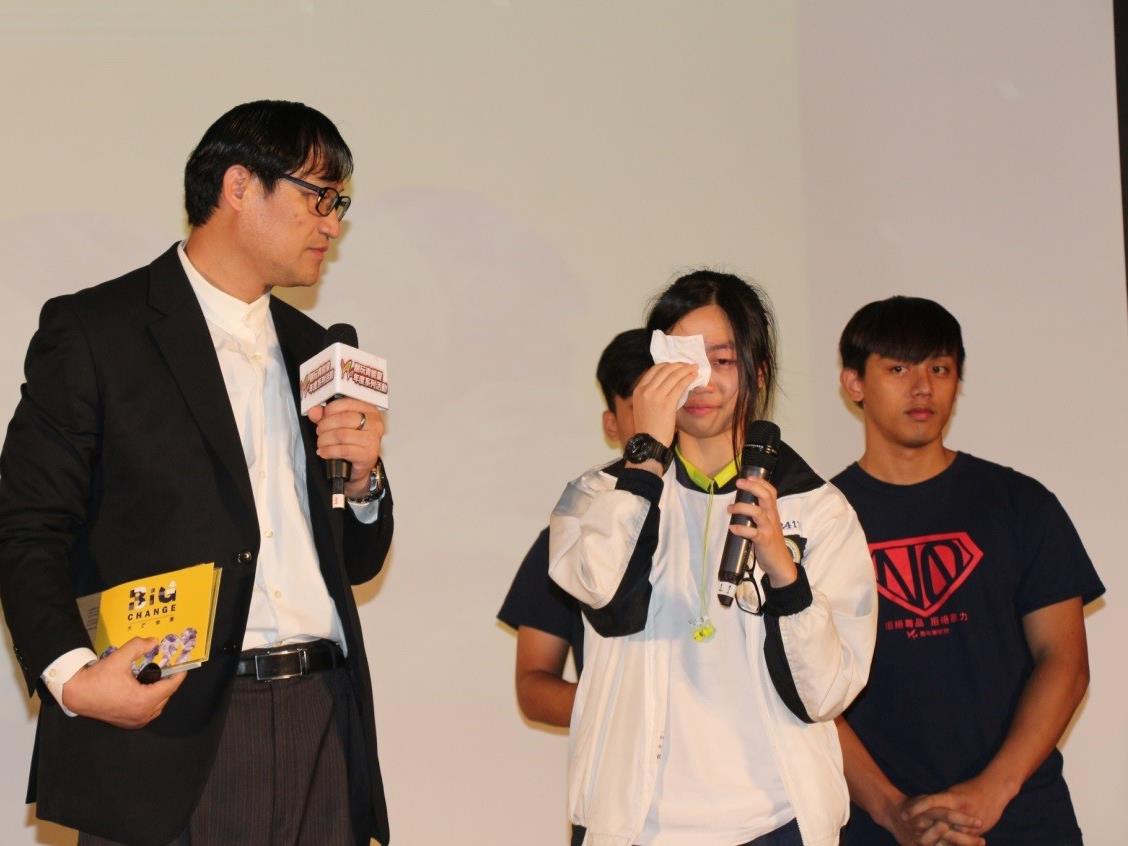 Big Change - A Band of Rebirth
Counseling, imparting skills, and teaching them how to survive independently are all essential for kids who made mistakes in the past to reintegrate into society, and become accepted, said Chang Chin-yi.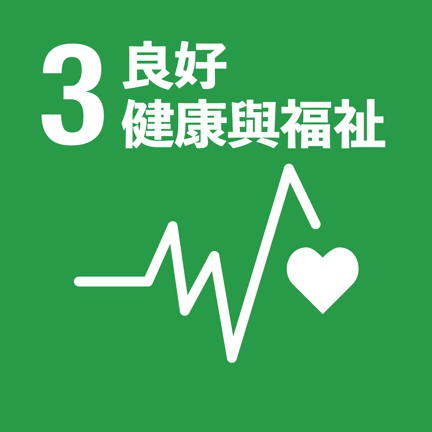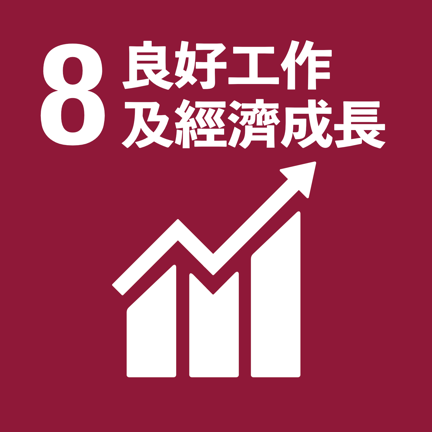 Counseling, imparting skills, and teaching them how to survive independently are all essential for kids who made mistakes in the past to reintegrate into society, and become accepted, said Chang Chin-yi.
"Give a man a fish, and you'll feed him for a day; teach him how to fish, and you'll feed him for a lifetime. When you teach him how to fish, don't forget to teach him how to make a rod." Counseling, imparting skills, and teaching them how to survive independently are all essential for kids who made mistakes in the past to reintegrate into society, and become accepted, said Chang Chin-yi.
The Opportunity for Former Inmates to Reintegrate into Society
Chang Chin-yi, director of the Adolescents' Home Taoyuan Prison Fellowship Taiwan, is a former inmate who was imprisoned twice for drug charges. In his youth, he was involved in gangs with his brother, who unfortunately died abroad in his twenties. These experiences made him realize how hard, yet urgently necessary it is to pull kids that made mistakes back on the right path.
In junior high, Chang Chi-yi was in a vicious cycle of taking and trying to quit drugs and even joined a gang. As a result, he was in prison most of the time during the period before puberty. It all changed in 1999 when he met Christianity. He decided to not only save himself but also help others in need.
He began by working in drug rehabilitation. However, during a counseling session in a juvenile center in Taichung, he was scolded by the kid he was counseling: "Your mom and dad are different from mine. The changes you made won't be the same as mine, so stop lecturing me with your experience!"
He used to think that he could use his personal experience to enlighten the kids, said Chang Chin-yi. This frustration made him realize that subjectivity didn't work. He decided to attend a seminary, hoping that God could guide him on how to help people more effectively. As if by divine will, an adolescent counseling institution in Taoyuan - which latter become the Adolescents' Home today - wanted to become a registered organization, and urgently needed assistance. Thus, he joined the Adolescents' Home. There, he met his lifelong partner, and together, they worked to build up the Adolescents' Home.
Building Up the Adolescents' Home from the Ground
From 2001 to 2010 was the formative stage of Adolescents' Home. From working together to clear out and organize the desolate and messy space, to fundraising and applying for resources, Chang Chin-yi and his wife faced all kinds of obstacles that made them consider giving up. Nonetheless, they reminded themselves every time that these kids are the most helpless among the disadvantaged. This made them realize that they had to grit their teeth and persevere through any hardship. The couple shouldered every responsibility for these kids and took in one after another. However, many kids returned to the Adolescents' Home soon after being discharged, going back and forth. Their issues ultimately remained unresolved.
Most kids in the Adolescents' Home are school dropouts from dysfunctional families. They either wandered from place to place or loitered around Internet cafes, karaoke joints, and dance halls. Many of them displayed deviant behavior. Over the years, he tried to counsel these kids with compassion, but things are easier said than done. The pressure from mediating conflicts and emotions between the kids, trying to resolve repeated deviant behavior, and facing prejudice from neighbors overwhelmed him. He needed to find a new breakthrough.
Recalling his love for music and his experience learning the guitar, he thought about using music to take the Adolescents' Home on a wonderful journey. At first, he had neither money nor assistants. He had to teach the kids himself, but couldn't offer a solid education. Later, people donated instruments like saxophones and drums, and he was able to find Huang Shih-chia, a professional music teacher, through a friend. Huang had his doubts about the endeavor, but as he interacted with the kids, he saw their desire to better themselves. He learned that "Punishment and hate cannot change a person. Only faith and love can change lives." Thus, the Big Change Band was born, aspiring to, as its name suggests, make big changes.
Changing Kids with the Big Change Band
Most members of the band are high-risk youths that come from parentless or broken families, display deviant behavior, or are victims of domestic abuse. Some might think that these kids are hopeless cases. Yet through music, after-school tutoring, group activities, and love, the Adolescents' Home has helped over a hundred high-risk youths get rid of self-doubt, discover their purpose, and return to a normal life.
The band toured many prisons and performed for anti-drug campaigns, even going to the U.S. They also received help from renowned singers like Rachel Liang and members of the band Sodagreen. However, Chang Chin-yi felt that from liking music and instruments to forming a band, creating and performing music, and finding self-affirmation, the experience should give these kids substantial help after they leave the band. Otherwise, there is no way to maximize the value of this experience.
Therefore, after certain brainstorming, Ching Chin-yi found that the Empowering Employment Program (EEP) of Workforce Development Agency (WDA), Ministry of Labor, could open doors for the future of these kids. He sent out an application to WDA; looked for a suitable project manager to lead the project; and executed plans to combine related resources and institutionalize training, performing and achievements to help kids cultivate the ability to work independently. They also established the Adolescents' Home' owned recording studio, allowing the kids to learn practical skills. The Big Change Band released its first album in 2016. The band now counts with two additional ensembles - the Big Big Band and the all-female Big Girl Band. The Adolescents' Home also established a diner through the assistance of EEP which provides an educational environment for catering-related skills.
Chang Chin-yi said, "Through resources provided by EEP, the kids can gradually explore the world and cultivate skills, and the band can become more professional. From accepting gigs, and handling stage lighting and sound systems during performances, to recording singles and albums in the studio, everything is done by kids hired through EEP. After the program ends, we hope that they can use the professional skills and positive attitudes learned here to get employed, and leave the shadow of their past mistakes."
Patching Up Families and Lives with Love
The Adolescent's Home has now been running for 19 years. They currently rent 8 houses and have begun taking in adolescent girls and providing them with dormitories. Over the years, hundreds of kids used to stay in the Adolescents' Home. Regarding the place as their second home, they often find time to drop by.
Chang Chin-yi said that people in his parents' generation, adults would often resort to the fastest, most subjective approaches as punishment. They would beat and yell at kids when they got in trouble while neglecting their feelings and failing to adjust their thoughts in time. Without love and companionship, it's natural that kids develop deviant behavior over time. He uses a passage from the Bible to explain his feelings over the years: "Hatred stirs up conflict, but love covers over all wrongs." For these kids and families, it might be hard to mend hearts broken in the past. If there's a chance to fix, he hopes that the Adolescents' Home can be a safe harbor for these kids. He also wishes that kids who are safe and sound and willing to learn can acquire vocational skills and find their own way here. Even if they missed the chance to study and progress through school, this will prevent themselves from stigmatizing.
▲The Adolescents' Home Taoyuan Prison Fellowship Taiwan formed the Big Change Band. They help kids that have made mistakes to reintegrate into society through counseling and imparting skills.
▲The Big Change Band receives many opportunities to perform in the public. The kids not only create and perform the music but also handle the stage lighting and sound systems.
▲Having been to prison twice for taking drugs, Chang Chin-yi (left) uses his experience as a former inmate to counsel and help kids that stray from the right path because of family issues.
Case Story - Employment Promoting Project
Interviewee:
Adolescents' Home Taoyuan Prison Fellowship Taiwan - Chang Chin-yi
---

This work is licensed under a Creative Commons Attribution-NoDerivatives 4.0 International License. 
Please attribute this article to "Workforce Development Agency, Ministry Of  Labor".