Article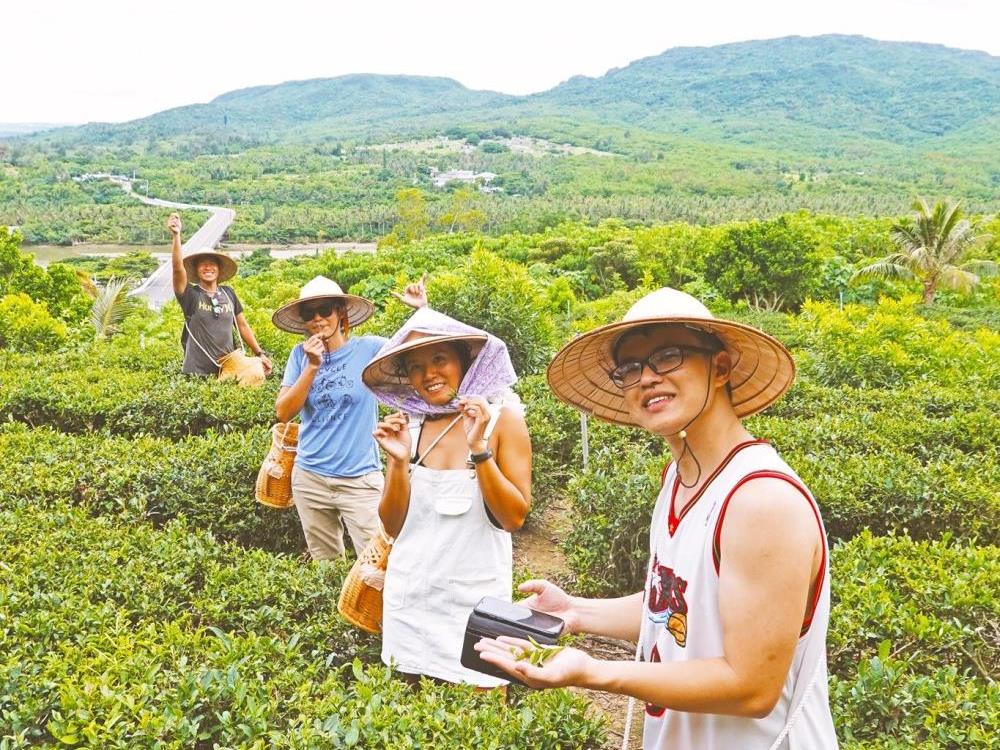 Establishing a New Form of Eco-Tourism
The Pingtung County Kenting Eco-Tourism Development Association connects 11 communities across 3 townships on the Hengchun Peninsula in order to revolutionize tourism in the Kenting area and protect the land.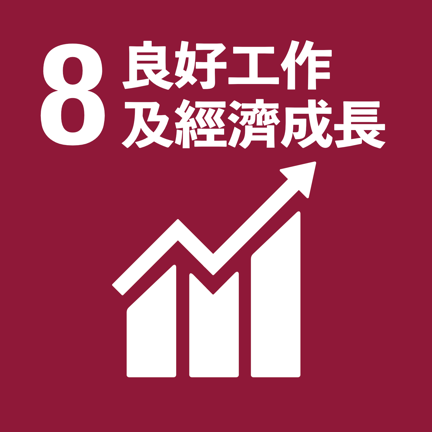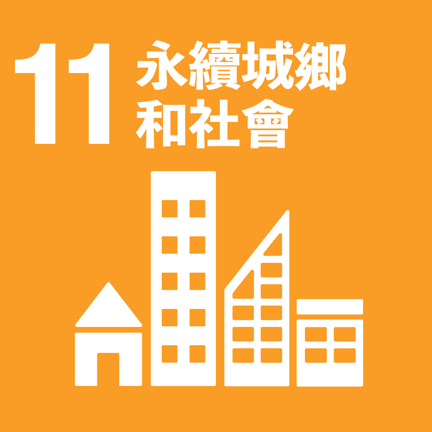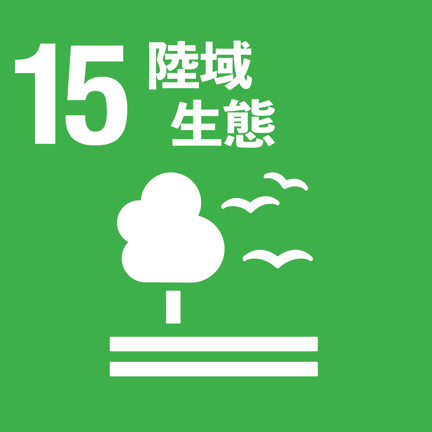 The Pingtung County Kenting Eco-Tourism Development Association connects 11 communities across 3 townships on the Hengchun Peninsula in order to revolutionize tourism in the Kenting area and protect the land.
Taiwan's Original Eco-Tourism Destination
The Kenting National Park Administration and Forestry Bureau first began to develop an eco-tourism plan in Sheding Tribe between 2005 and 2006. Sheding Park is located within the Kenting Forest Recreation Area. The park established a conservation area for Formosan sika deer in 1984, and still has Formosan sika deers both wild and in captivity to this day. The Kenting Forest Recreation Area also counts with a rich ecological landscape.
"Ten years ago, no one knew or had even heard about 'eco-tourism'. Eco-tourism actually originated from Kenting National Park." Chang Jia-Ling is from Taipei. After graduating from college, she decided to spend some time in Kenting before getting a job due to her passion for the place. However, unexpectedly, she ended up staying for good. Now, she is the project manager of the association's collaboration with the Empowering Employment Program (EEP) of the Workforce Development Agency (WDA). She expanded upon the development of eco-tourism in Taiwan.
She said, "In the past, tourism in Taiwan usually meant group tours without professional guides to introduce visitors to the local ecology and culture. Therefore, visits to Kenting consisted mainly of water sports and activities in certain locations, beaches, and resorts." The Kenting Eco-Tourism Development Association platform was founded in 2016 with a push from Kenting National Park Administration and the decade-long efforts of Chen Mei-Hui, Professor of National Pingtung University of Science and Technology's Department of Forestry, and her team of students on Hengchun Peninsula. It connected Hengchun Peninsula's Hengchun, Manzhou, and Checheng townships, including the 11 communities of Sheding, Gangkou, Lide, Manzhou, Shuiwaku, Longshui, Daguang, Yongjing, Jioupeng, Houwan, and Eluan, to become contact points and integrate eco-tourism across Hengchun Peninsula.
The association applied to the Workforce Development Program for the Empowerment Employment Program (EEP). Through the subsidized manpower provided by the program, the association was able to communicate with local leaders, conduct resource surveys, train ecological guides, and arrange courses for local residents. These included getting to know the flora and fauna, and landforms of each community. The association helps residents take tests and obtain certification to become official guides of the community.
The association also helps by setting standard operating models for eco-tourism, Chang Jia-Ling pointed out. Over the years, eco-tourism in each area has largely followed these models. Take the ratio between guides and visitors for example. In the past, there might be one guide for every 40 visitors, about the scale of a tour bus, but for eco-tourism, this ratio has been set at one guide for every 15 visitors, so the requirement for the participants carried by a tour bus might take at least 3 guides.
Diverse Tours Around Hengchun Peninsula
There are diverse tours across these 11 communities, each developed according to local characteristics. Chang Jia-Ling stated, "People used to call this entire area 'Kenting'. Many tourists only know about Kenting Street and the beaches. In fact, Kenting is just a tiny part of Hengchun Township. You can actually find a variety of tours that take you up the mountains or down to the seas throughout here. Sheding was one of the first places to develop eco-tourism. Aside from Formosan sika deers and the ecosystem at Sheding Park, the area now offers nighttime ecological observation and butterfly tours. The community has guards that patrol and monitor the area for any damages to the environment every day. The number of different species found in the area are also recorded periodically.
Located around Houbi Lake, Daguang Community has developed nighttime intertidal zone tours. The tours differ day-to-day based on different tidal conditions. The Longshui Community near Longluan Lake is mostly populated by Han Chinese. The land is flat and suitable for farming, making it the major rice production area of Hengchun Peninsula. Farmers in the area grow organic rice without pesticides, and tourism in the area includes agricultural activities such as rice dishes experience, rice harvesting, transplanting rice shoots, and radish harvesting. The Jioupeng Community of Manzhou Township is about an hour's drive away from Kenting. The area used to be known for Jioupeng Desert, but operating dune buggies actually damages the environment, so the community is focusing on environmental education in Bitou Grassland. Located behind the National Museum of Marine Biology & Aquarium, Houwan Community focuses on developing motorless water sports, including kayaking and standup paddleboarding. Products offered by the community include handpicked sea salt and salt-brined stinky tofu. Tourists can also participate in DIY tofu brining experiences.
What is special about Houwan Community is that it has location insurance for the entire sea area. Visitors can file a claim if they get hurt in this bay. The concept of location insurance is rather new, said Chang Jia-Ling, but it can provide tourists with the best accident protection, allowing both sides to feel safe in their eco-tourism.
Chang Jia-Ling lives in Lide Community of Manzhou Township. This community has the smallest population out of the 11 in the association, with just 90 residents, most of whom are elderly. However, the community has pushed hard for community development over the past two years. Now, the community center provides all kinds of courses each Monday to Friday, including dancing and painting. This tight-knit community also provides food for the elderly. Chang Jia-Ling said, "Kenting National Park was the first place to obtain environmental education certification in Pingtung County, followed by Lide Community, which got its certification in April 2019. 10 people in the community have taken environmental education training courses and passed the examination to get certified. This has been achieved not only through resources provided by the Kenting National Park Administration, but also the hard work and dedication of the community."
Empowering Employment Program (EEP) Integrates Resources
"We are widely involved!" The association is an integrated unit that spans across the entire Hengchun Peninsula, said Chang Jia-Ling. It is hard for each community to make developments on its own, but through the association and the integrated resources provided by the Empowering Employment Program, communities can share results, co-create, and expand their influence.
It has been quite a tough journey. Many residents had little to no knowledge of ecological conservation, so it took a long time to communicate with them. Many residents were against the association at first, but after a long process of understanding and evident results, they gradually realized that the land they are living on is great, became proud of it, and now actively works to protect it.
Most people that come to earn money in the Kenting area are outsiders, so locals who live in surrounding areas don't necessarily earn much from tourists. It is also hard for older people in these communities to find work. Training to become an eco-tourism guide not only helps these elderly residents restore their confidence and pride, but also gives them a way to show how much they care about the community.
Young People Energizing Communities
Chang Jia-Ling has lived in Kenting for 8 to 9 years. At first, she was just attracted by Kenting's beautiful ocean, but after getting to know the environment, she decided to stay and join the association to help execute the EEP. Currently, two-thirds of the association's staff recruited through the EEP have moved here from other cities, while a third are young people who have returned to their hometown. She wants to create job opportunities so that these young returnees and outsiders are willing to stay in this rural community. The EEP plays a significant role in these efforts, breathing new life into this land.
Currently, the association has around 15 guides in each community, which means that it is able to provide roughly a hundred job opportunities throughout the 11 communities. The association's employment assistance contact point also showcases the industries of each community at various events to increase exposure and integrate more resources, such as by organizing lifestyle markets at different festivals or setting up stalls in different communities from time to time. By touring and promoting different communities, the association makes Hengchun Peninsula a livelier place.
Over their two years of collaboration with the EEP, the association has helped 28 people pass the training to become certified environmental educators. In 2019, the association also arranged for recruits to take training courses for tour leaders and guides. A total of 10 people became certified tour guides, while another 7 became certified tour leaders. These courses improved the recruits' capabilities and gave them more opportunities. Without the association and the EEP, it would have been hard for communities to achieve such brilliant success.
Currently, the eco-tours offered on the platform are still focused on single locations; issues of legality arise when considering tours with more than two locations. In the future, the association hopes to connect all eco-tour experiences throughout the Hengchun Peninsula with the goal of establishing an eco-tourism company that can connect the points between each community and legalizes the entire tour.
Kenting has the most beautiful beaches in Taiwan, said Chang Jia-Ling. The association hopes to re-introduce people to Kenting in a way that coexists with the ecosystem, protects the environment, and passes down local experiences to achieve sustainable operations. They also want to help pave the way for young people to return and make more people willing to stay in this rural area.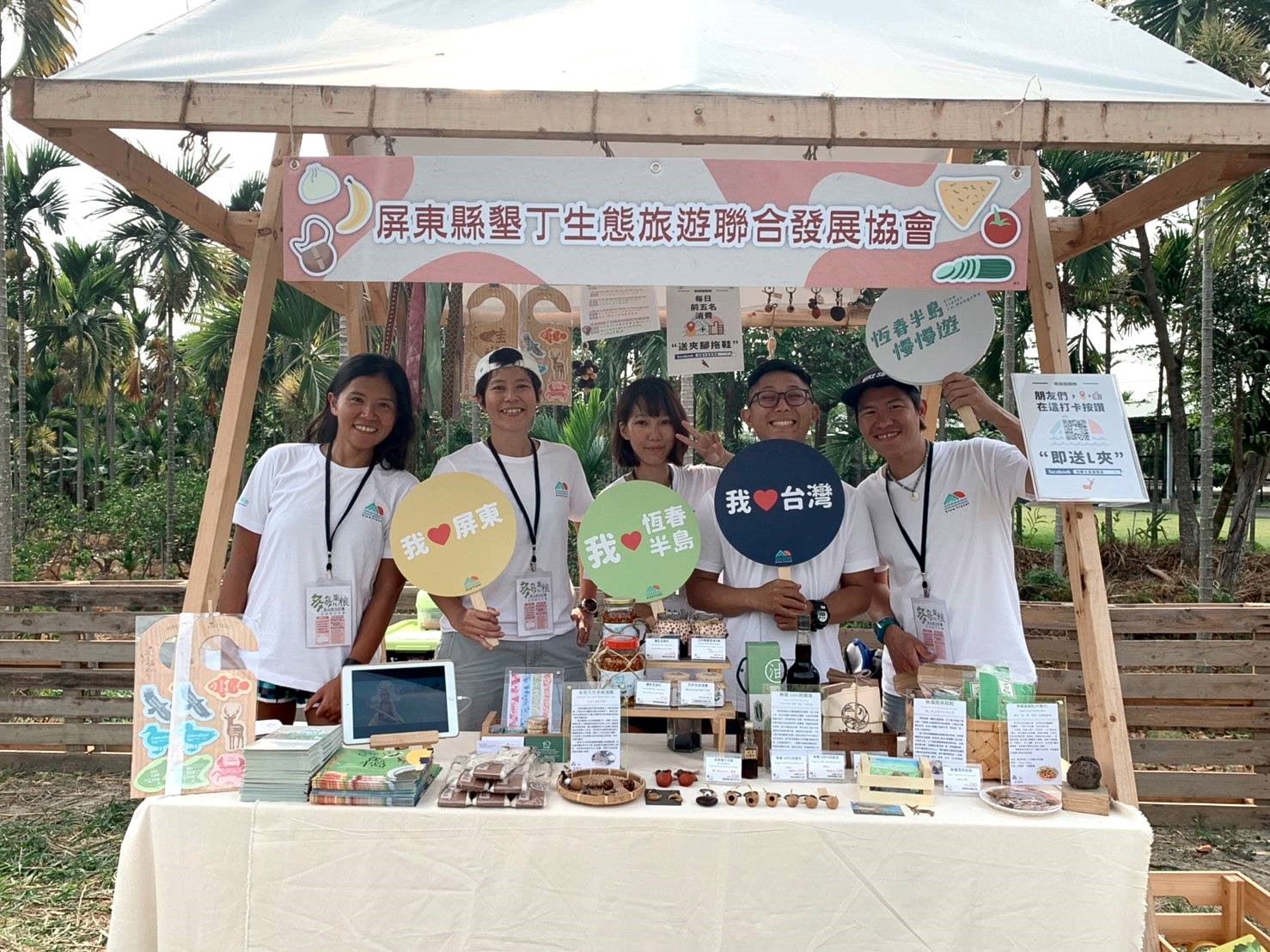 ▲The Pingtung County Kenting Eco-Tourism Development Association connects 11 communities across three townships in the Hengchun Peninsula to jointly develop eco-tourism.
▲The association hopes to change the stereotypical way tourists see Kenting. There is more to Kenting than beaches and Kenting Street. There are also many ecological and cultural sceneries that are well worth experiencing.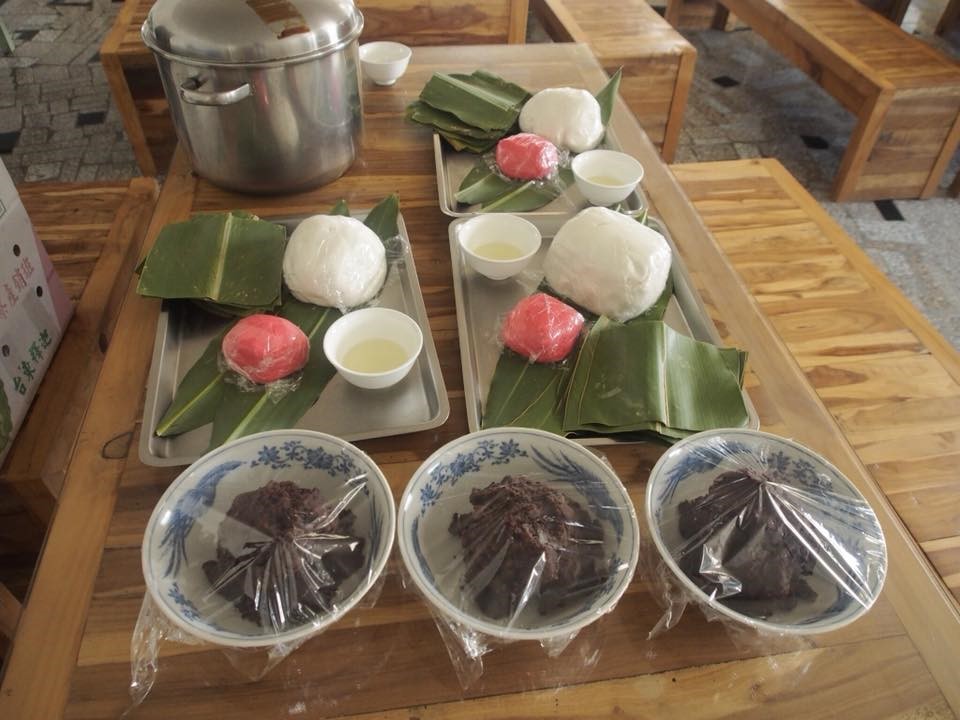 ▲Rice dishes experience at Longshui Community, both traditional and delicious.
Case Story - Empowering Employment Program
Interviewee:
Chang Jia-Ling - Pingtung County Kenting Eco-Tourism Development Association
---

This work is licensed under a Creative Commons Attribution-NoDerivatives 4.0 International License. 
Please attribute this article to "Workforce Development Agency, Ministry Of  Labor".