SE in Taiwan
Deer Ranch Scenery
The community has been able to develop special highlights: traditional Sirayan deer ranch culture and new creative industries centered on wood roses. The effort to empower the community is gradually showing results.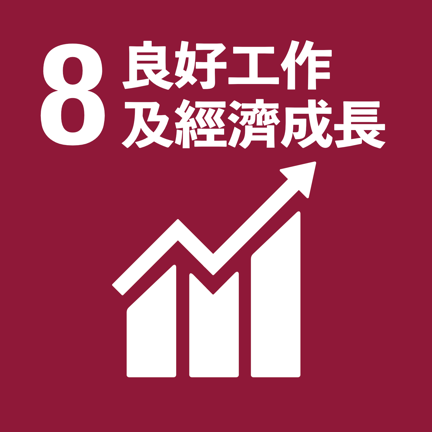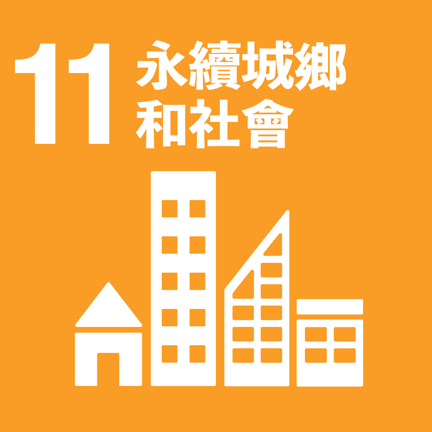 Population aging
is commonly seen in Taiwan, and Zhangzhou Community in Jiali District of Tainan is no exception. It saw many young people moving out, whereas a high proportion of elderly and disadvantaged residents left in the community. However, in recent years, with the leadership of the village chief and support from the Multiple Employment Promoting Project (MEPP) of Workforce Development Agency (WDA), Ministry of Labor, the community has been able to develop special highlights: traditional Sirayan deer ranch culture and new creative industries centered on wood roses. The effort to empower the community is gradually showing results.
Multiple Employment Promoting Project (MEPP) Boosts Community Transformation
Tainan Jiali District Zhangzhou Community Development Association was founded in 1995. The Association began to set up community outreach points in 2002. Before applying for MEPP, its main role in the community was to promote social welfare. Originally from Xinying District, Chu Ching-shan moved to Zhangzhou to act as project manager of MEPP. She said, "The community already had plenty of energy. There are a lot of elderly volunteers. For example, the volunteer cook is 85 years old, while the environmental protection volunteer is 91. Zhangzhou is a very special place. There is one central figure that brought everyone together."
This central figure that Chu Ching-shan refers to is Su Shun-cheng. Now in his sixties, Su Shun-cheng returned home to serve as the director of the local Veterans Service Office after retiring from the military. He then spent 16 years as the executive secretary of the Zhangzhou Community Development Association, and 8 years as Zhangzhou's village chief. Through his tireless efforts, Zhangzhou's community outreach points became the model for other communities to visit and emulate. The community was also named a model community of the government's Long-Term Care 2.0 program by the Ministry of Health and Welfare. He has continued to dedicate himself to the community in recent years, successfully showcasing the community's energy since MEPP began in January 2018.
Sirayan Deer Ranch Culture as the Traditional Feature of Zhangzhou Community
Zhangzhou Community has an unusual historical background. Its earliest settlers came from Zhangzhou, Fujian. The area was originally the site of Soulangh Village, one of the four big tribes of the Siraya group of Taiwanese Plains Indigenous Peoples. As Han Chinese people and indigenous people intermarried and became assimilated, the land was renamed Fanziliao. The community is also located near the Siraya Beitouyang Cultural Heritage Site. The deer hunting traditions of Siraya people date from over 400 years ago. They gradually evolved into the present-day culture of raising deer. As a result, Zhangzhou is home to Taiwan's biggest deer ranch, which has become a highlight feature of the community.
Chu Ching-shan said, "Many tourists that visit Green Island in Taitung buy their specialty venison jerky as souvenirs. However, before venison from New Zealand and Australia could be imported to the Taiwan market, most of the venison jerky made in Green Island came from Zhangzhou Community. The venison was processed and then shipped to Green Island to be packaged as local specialties. Products developed from Zhangzhou's deer farming industry include deer antler wine and skincare products made with deer antler extract. Venison jerky features with high protein and lower cholesterol also become a specialty product, this success is credited to the resources from MEPP.
Zhangzhou Community began implementing MEPP on January 1, 2018, and hired Zhu Ching-shan as its project manager, as along with four recruits. The consultant team assigned by WDA also gave the community advice on matters like product packaging design. As the program started to help the association undergoing transformation, the tourists showed up in the community. Chu Ching-shan said that the community's current sources of income can be divided into three major categories: guided tours and experience trips make up 40%; assisted sales of local agricultural products make up 50%; deer ranch product and brand consignment make up the other 10%.
Since the community is located at the edge of the water source, local farmers are restricted to harvest rice production for only one season each year. During the rest seasons of the year, farmers plant grains like sesame, peanuts, azuki beans, and black beans, as well as carrots, like the nearby Ouwang Community in Jiangjun District. These farms are included as sites in tours of the community, and the crops they grow are made into specialty products to sell. However, the most iconic agricultural products of Zhangzhou are the creative wood rose products introduced to the area by the village chief ten years ago.
Building Upon Wood Roses: New Industry Gives Splash for the Community
Wood rose, like morning glory, belongs to the family Convolvulaceae. The plant bears small, yellow flowers every year between October and November, while the seeds gradually grow and lignify between February and March of the following year. The seeds resemble in the shape of rosebuds when they crack open, hence got its name. After attending a gardening and landscaping courses ten years ago, the village chief Su Shun-cheng brought 8 wood rose seeds home to plant in the community. Two of them sprouted, and after ten years, the community has large wood rose gardens that have become an important local industry. The community's vast empty lots and hot climate make it ideal for vines like wood roses to grow. Every year, the association invites floral arrangement instructors to create floral arrangements with wood roses and other dried flowers. These arrangements are extremely popular during Mother's Day, Father's Day, graduation season, and public ceremonies or celebrations. The association also made flower arranging a DIY activity in tours of the community. The Jiali District Office also helped to promote these flower arrangements as a local specialty industry.
As for the current population structure of Zhangzhou Community, elderly and disadvantaged groups, such as residents over the age of 65 (including those that live alone); the physically disabled; and foreign spouses still make up over 30% of the population. When MEPP came into the community, it provided many local job opportunities and helped the community with tour publicity to attract tourists. In the first year, over a thousand tourists visited the Zhangzhou Community in Jiali. This number grew to over 2,000 in just the first half of the second year. She said, "The Yunlin-Chiayi-Tainan Regional Branch of WDA issued press which helped to introduce our tours. They also encouraged media coverage of our community, and arranged bloggers and Youtubers to visit and share their experiences online, which helped to raise our profile."
Redefining the Lives of Community Elders
Chu Ching-shan relied on her experience as an e-commerce specialist at a traditional pharmaceutical manufacturer to promote Zhangzhou Community, including purchasing ads for the community's Facebook fan page and cultivating relationships with group-buying organizers. She said that her old job at the pharmaceutical manufacturer was too rigid, but she found motivation in promoting the community with the association. It has been very rewarding for her to see the growth of middle-aged and elderly residents that began working at the association through MEPP over the past two years. She said, "Two of our new recruits were terrified of interacting with strangers at first, but after one year of training, they can now lead tours and DIY activities on their own. They also help package and sell products, and cook special meals. Because of their excellent performance, the association has hired them as permanent employees."
In the future, the association hopes to help the community's main feature - the deer ranch - a transition from livestock farming to agri-tourism. The association found a plot of land in the community to be developed into a guest ranch. They have also raised a group of fawns that began interacting with tourists soon after birth. Chu Ching-shan has witnessed the transformation of this aging community. Through the guidance of MEPP, middle-aged and elderly residents have found a new career and sense of duty towards the community they live in. By promoting the community and having tourists come in, they have begun to identify more with the community. They are redefining their lives as they work and settle into old age.
▲Zhangzhou Community in Jiayi District of Tainan City has inherited the Sirayan tradition of raising deer, which has been inherited for more than 400 years. The community has Taiwan's largest deer ranch, which is gradually changing from livestock farming to agri-tourism.
▲The association has developed many activities and tours. The "rhinoceros beetle expert" experience is particularly popular with kids.
▲The culture of Zhangzhou Community is an integration of Hoklo culture from Zhangzhou, Fujian, and the culture of the Siraya Pingpu people. The Centipede Festival is representative of the community's traditional folk activities.
▲Zhangzhou Community has developed many local specialties, including Woodrose art, venison jerky, and black beans.
Case Story - Multiple Employment Promoting Project
Interviewee:
Tainan Jiali District Zhangzhou Community Development Association - Chu Ching-shan
---

This work is licensed under a Creative Commons Attribution-NoDerivatives 4.0 International License. 
Please attribute this article to "Workforce Development Agency, Ministry Of  Labor."