Article
Korea's Social Enterprise Policies
South Korea enacted a Social Enterprise Promotion Act in 2007. In addition, a dedicated unit has been established under the Ministry of Employment and Labor, and the government gives full support to the promotion of social enterprises. The main objective for developing social enterprises is to stimulate employment.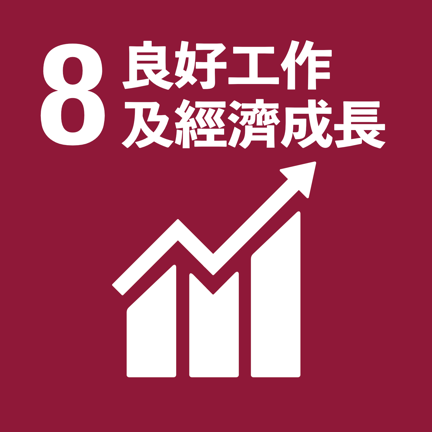 *2012/1029-1101 BEVT visited South Korea
South Korea enacted a Social Enterprise Promotion Act in 2007. In addition, a dedicated unit has been established under the Ministry of Employment and Labor, and the government gives full support to the promotion of social enterprises. The main objective for developing social enterprises is to stimulate employment. The importance of demand for social services and the balanced development of society and the economy is also emphasized. Although the government and the private sector may not be completely in agreement regarding the objectives or necessity of dedicated social enterprise legislation, civil organizations and their incubation institutions continue to provide assistance to the government or collaborate with the government to develop policies as well as develop social enterprise networks domestically and abroad. At the same time, young people are encouraged to start their own businesses with new social enterprises the target, with incubation institutions providing relevant assistance. There were 50 social enterprises when the program first started, and that number has increased to over 700 (as of 2013). In late

2012

The Basic Plan for Social Enterprises Support

was introduced. This five-year training program (which runs from 2013 to 2017) includes strengthening the competitiveness of social enterprises, expanding investment and activating a support system with specific objectives.

South Korea is similar to Taiwan in many areas of employment promotion policy. The country's social enterprise policies also fall under the jurisdiction of the ministry in charge of labor affairs. Therefore its continuing development is of interest to us.
(1) Promoting social enterprises through the government's initiatives
The South Korean government has established a unit under the Ministry of Employment and Labor dedicated to social enterprises. Thirteen civil servants are charged with planning and developing relevant policies. Outside of the government, KoSEA (Korea Social Enterprise Promotion Agency), an organization staffed by about 40 workers with an annual budget of 23.5 billion won (about NT$690 million) is responsible for promoting and implementing social enterprise-related programs. In the future, the main strategy will shift to gradually reducing personnel costs, encouraging the practice of giving preference to social enterprises in government procurement, and creating a suitable environment for the development of social enterprises, as well as continuing to improve financing channels and expanding policy-based financing for social enterprises. In addition emphasis will be placed on the provision of targeted consultation services that emphasize the development of social enterprise incubation institutions.
(2) Promoting social enterprises from the perspective of "stimulating employment"
Promotion of public employment by South Korea's Ministry of Employment and Labor can be traced back to 2001, when the focus was on community welfare. However, continuing to provide financial assistance was not conducive to long-term viability, not to mention profit distribution was controversial. As a result, corporate and systematized strategies were adopted for the development of social enterprises, although the core objective remained the stimulation of employment. While promoting social entrepreneurship, the government also engenders a spirit of social innovation and addresses youth employment and training issues. Many business start-ups by young people have indeed been new social enterprises created with the assistance of incubation institutions.
(3) Drafting legislation to support the development of a certification system; and improving the social environment.
There are a range of opinions held on the merits of legislation of a certification system: The government's objective in promoting a certification system through legislation is to attract investment and to establish a benchmark model, which has the effect of publicizing its policy; Civil organizations, on the other hand, are concerned that the government's certification initiative or financial assistance will limit development and stifle innovation. They hope that the government will instead play a more supportive role and allow enterprises to develop more independently. However, currently a consensus has formed that strategies for promoting the development of social enterprises will necessarily vary from country to country, as each individual country has its own unique set of development circumstances. If the development of social enterprises in a country has reached a certain level, legislation may have the inadvertent effect of limiting their growth. Usually in countries where the development of non-profit organizations is mature, if the environment for developing social enterprises lacks corporate support or public awareness, legislation will be helpful in raising public awareness and providing guidance.
(4) A social enterprise advisory industry chain has indeed taken shape
In the process of promoting social enterprises, many social enterprise incubation institutions have also grown in stature. These civil incubation institutions include: Social Enterprise Network (SEN), Work Together Foundation (WT) and Seoul Youth Creativity Center (Haja Center). They provide consultation and guidance on social entrepreneurship and business operations, and in just six to seven years, and with advocacy from the government and collaboration from civil organizations, the number of social enterprises has increased rapidly. Indeed social enterprise advisory services have developed into an industry chain. For example, Haja Center has helped many young people to start up social enterprises. WT organizes regular experience sharing meetings for CEOs and leaders through the social enterprise platform. SEN, on the other hand, plays a role in the consultation and supervision process of the government and provides policy feedback. The above institutions play different roles in the social enterprise ecosystem, and they possess unique characteristics and functions and are important in different ways. It can be said that South Korea has identified social enterprises as a new industry and has facilitated the growth of this industry, as well as helped to complete each individual aspect of the entire ecosystem.
(5) Strengthening international networking of social enterprises and establishing an Asian network of social enterprises
WT organizes the annual Social Enterprise Leaders Forum in Asia (SELF) and the biennial Asian Social Entrepreneurs Summit (ASES). Many Asian social entrepreneurs and leaders are invited to share their experiences and discuss issues related to entrepreneurship and business management. This indicates that South Korea places emphasis on being able to access resources in the Asia region when it comes to the implementation of social enterprise programs. After having accumulated years of experience in connecting with the international social enterprise community and participating in important events, the Social Enterprise World Forum 2014 will be hosted by WT, with ASES also an important event on the conference calendar. SELF 2014 will be organized by KoSEA.