Article
Secret of Taiwan Toy Library Association to Be "The Only One in The World"
More than 50 countries have established toy libraries around the world, using toys as teaching aids to accompany groups in need. However, Taiwan Toy Library Association is the only one that classifies toys systematically, establishes a national network, and even makes a brand to attract international enterprises which automatically ally. The unique method was followed by other international toy libraries and "Only Taiwan can make it."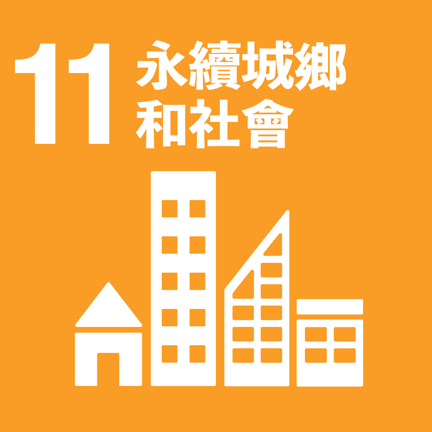 "In 2019, we anticipated the 15th International Toy Library Conference in South Africa. and found none of the 50 more countries have a toy recycling system. We are the only Three-in-one library in the world and very proud at the moment." Said Ms. Yu Liang-ling, the Secretary-general of Taiwan Toy Library Association (Following is abbreviated as TTLA).
Three-in-one refers to a Toy Playground, a Library, and a Logistics Center. The Toy Playground refers to a field for practicing "how to play"; The Library refers to not only the ability to play but also to play meaningfully and reach Character Education; The Logistics Center refers to A hardware distribution center, which is also the key infrastructure which carries the golden brand of "The only one in the world."
Develops A Circular Economy Ecosystem in the Name of Environmental Protection
In fact, the daily operation of a library, from procurement, distribution, and interlibrary exchange to return those books back to their original location, is a "Circulation". In essence, a library could be an O2O (online to offline) logistics and distribution center that integrates procurement, distribution and processing, and information services. 

A toy library is the same. But TTLA's global exclusive secret is to implement the "Environment Protection First" concept: It builds the toy recycling and reuse business into an industry chain, and then forms a cross-industry alliance to develop a network system and eventually forms a circular economy ecosystem.

In this ecosystem, 2021 as an example, TTLA's 19 logistic centers average received more than 200 kg of used toys per day. Those used toys had been screened, separated, cleaned, and packed by the 2,960 volunteers. It averages giving away 145 used toys to 910 organizations, including elderly, physical and mental challenges, and educational organizations per day, a total of 53,000 used toys were given away in a year.

Enterprises "Donate" Chain Stores as Toy Recycling Station Make Great Support
The logistic center is divided into four districts: North, Center, South, and East. It works with local partners to collect used toys from about 150 recycling points, accounting for 90% of the total recycling amount.  Mr. Zhang Wei-ting, the CEO of TTLA, expressed that due to the limited workforce of the Association, so the "Convenience" that our enterprise partners provide is the key point that makes used toy recycling organized to be a large scale.

"If we set Toy Recycling Stations in schools only, there will fewer people come to donate used toys because it is inconvenient," Ms. Yu said. "But today we cooperate with car manufacturers, shopping centers, and retail stores, the used toys with very good quality immediately burst!"

One of the closest enterprise co-op partners is Toyota. Since its alliance in 2016, Toyota has not only "donated" 125 maintenance and repair plants as used toy recycling channels, but also encouraged its employees to be volunteers. TTLA has developed a set of newbie guidelines for those volunteers, from introduction, toy classification, and the discussion session at the end of the internship, laying the foundation of systematic education for its volunteers.

The next step is transforming the process. Take the toy classification as an example, Ms. Yu admits that TTLA "was stumbling for more than three years." From the first classification into more than ten categories but found contradictions when in practice. Such as Blocks belong to the "Operation Category," but Legos belong to the "Education or Social Function Category," which often confused our volunteers. After repeated adjustments, the volunteers finally classified the used toys into six categories.

In the end, most of the refined toys are presented in their original format but only switched to clean and new clothes and packaging; For the old toys with varying degrees of damage when arriving, they might have a big transformation. "The missing brain Ultraman matches with Fruit Granny that missing legs as an 'Ultra Granny' can continue to play with," Ms. Yu examples, "We hope the used toys better not go into the incinerator, as long as they can disassemble, then they can reuse."

Train Thousands of Community Elders to Toy Doctors
Giving used toys a second life is not only about disassembly but also about inspecting, repairing, and creating them. Therefore, TTL developed the "Toy Doctor" program and first applied the government's Multi-Employment Promotion Program (MEPP) to hire professionals to direct the community elders with some easy toy repair skills. Now it has at least 1,000 elder doctors in 50+ schools around the country.

The left toy wastes also have a better place to go than the incinerator: Installation Art. Mr. Zhang reviewed that in 2017, TTL cooperated an Art Event based on toy reduction, reuse, and recycling with Citi Bank (Citi); In the next 2 years, the activity expanded to a Used Toy Christmas Tree event, packing Environment Awareness concept into an easily accept format to spread out. 

Mr. Zhang stated that TTL had applied Multi-Employment Promotion Program (MEPP) and Empowering Employment Program (EEP) of the Ministry of Labor for 8 years which provides 80 job opportunities for the unemployed groups. Under the guidance of professional consultants from the industry and academia, they have become recycled material experts and have built a total solution for logistical recovery, disassembly, rebuilding, and events promotion.

In addition, in the Circular Economy, toys are the medium easily to connect with people. Therefore, TTL accepted the suggestion of the Ministry of Labor to seek young professionals with marketing, design, information, and video production background to maximize its service benefits. The strategy is also the key to its successful cross-field partnerships with other organizations rather than Citi and Toyota, such as ITRI, Global Mall, and Rui-Cheng Plastics Co. Ltd., a recycling plastics research company.

TTL started with Education and Environment Protection, recycling and reusing the used toys to share with players. It made elders and children participate in public welfare and therefore awarded the 2020 Spreading Good Award. Recall the path of her entrepreneurship Ms. Yu is full of gratitude.

In 2005, Tsai Yan-zhi, a lecturer in the Department of Early Childhood Education at Taipei University of Education, was touched by a kid's remark, "If I won the lottery, I would buy a building full of toys!" When Mr. Tsai talked with the Director of Taoyuan County Social Welfare Department, the Director immediately invited Mr. Tsai, "Please do it in Taoyuan." Then, the County Government introduced its Education Volunteer Supervisor, Ms. Yu Liang-ling, to assist Mr. Tsai with her volunteers.

Before 2010, TTLA was not officially registered and without a fixed office. It had moved around working spaces at least 4 to 5 times, almost struggling to survive. Thanks to the support of several Principals of Fu-Dan Elementary School, including Wang Ya-xian, Chen Ling-zhen, and Director Chen Wei-an, it was finally allocated in a classroom of the Elementary School as the headquarter. In recent years, with the business volume and the urgent need of spaces increased, thanks to the support of an old enthusiastic partner, TTLA took six years and finally found a new office in 2021 and expects to move in 2025.

Cross-Field Alliance Becomes a Strong Support for Environmental Education
It can find TTL's explore and learning path through its business model. First, it breaks through the difficulty of used toy recycling. Since Children grow up fast and like new toys, a toy only has 6 months of plying life by a kid. Unless a recycling station is close by, most people are willing to recycle used toys but rarely take action. TTL inverses the way, "If you don't come, then we reach you." It allied with corporate channels to integrate used toy recycling into their daily lives, resulting in a significant toy recycling volume.

Secondly, it allocated volunteers well. By the large business of TTL, it needs large volunteers. As an Association of about 40 employers, it can teach the used toy knowledge to nearly 3,000 volunteers around the country. It is worth learning from TTL's open mindset of "We will teach even if there is only one sign up the class." TTL especially welcomes volunteers who are physically challenging and children. The former view it as a rare opportunity to give back, and the latter view it as a way to teach and enjoy from a young age to build a waste-free concept of environmental protection.

Today, social welfare organizations have gradually realized that making a social impact is not just hard-working and relying on government subsidies. It needs more to connect with large enterprises, communicate with the populace, and young people's participate. TTL made the best use of the 10 staff supported by EEP to recruit talents from marketing, service, social work, and childhood education background to create prosperity results.

In early 2023, the triennial International Toy Library Conference will be in Melbourne, Australia. Ms. Yu said that Taiwan Toy Library will no longer be a guest, but as a Global Model to share its unique method of "Recycling used toys." This time, we will show "Taiwan can help!"
Taiwan Toy Library Association Official Website
Our main mission is: wherever there are kids, there are toys. If there has a building, we send used toys to; If without a building, we send used toys by car; If a car can't get in, we will wear a pass-love backpack and deliver toys by man.
~Yu Liang-ling, the Secretary-general of Taiwan Toy Library Association

General populaces are difficult to participate in public welfare if they are not volunteers. Even if enterprises do so but only show up. However, when we use toys as the medium of public welfare, all the people can participate.
~ Zhang Wei-ting, The CEO of Taiwan Toy Library Association
▲Business Model
 
▲TTL welcomes adults and kids volunteering together. Even if there is only one sign for the class. It hopes everyone to participate and share in circulation.
 
▲It is a learning knowledge to organize and classify those used toys from all the recycling stations. Taiwan Toy Library Association takes great patience to guide the new volunteers in the used toy classification process. (Pictures Provide: TTLA)

Case Story: Multi-Employment Promotion and Empowering Employment Program 
Interviewee: Taiwan Toy Library Association
---
This work is licensed under a Creative Commons Attribution-NoDerivatives 4.0 International License. 
Please attribute this article to"Workforce Development Agency, Ministry of Labor"