Article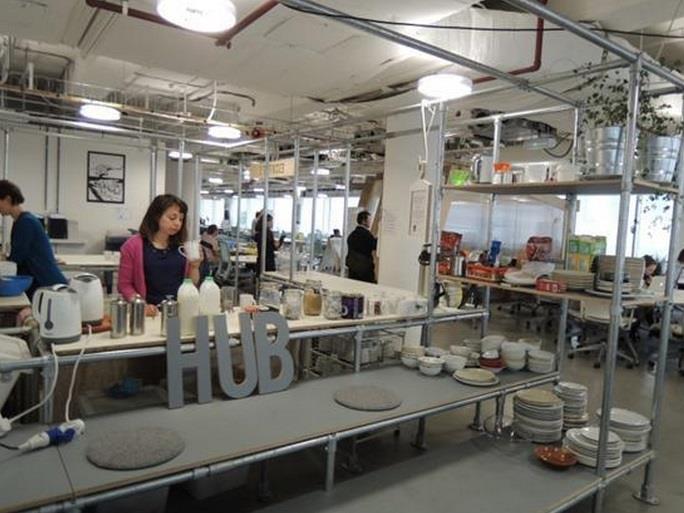 UK Social Enterprise Report:The Hub Westminster
The Hub is a globally renowned chain co-working space. On its website, it clearly reads, "We are an innovation lab, industry incubation center and social enterprise community center. This is a global community spanning across five major continents with over 7,000 members offering diverse resources, creativities and cooperative opportunities in order to help develop and expand your business and influence."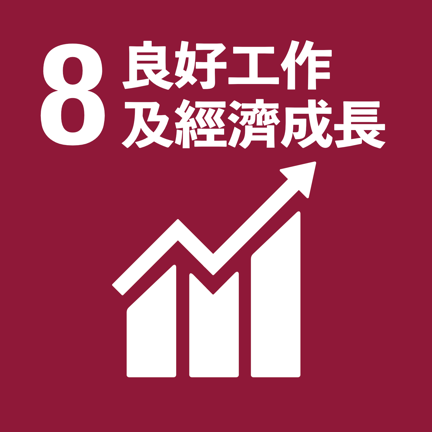 UK social enterprise report: The Hub Westminster
Introduction
The Hub is a globally renowned chain co-working space. In 2013, after discussions among various management teams and members, it was decided to place more emphasis on the characteristic of gathering like-minded people to create impact in order to distinguish itself from other co-working spaces; therefore, it was renamed The Impact Hub. On its website, it clearly reads, "We are an innovation lab, industry incubation center and social enterprise community center. This is a global community spanning across five major continents with over 7,000 members offering diverse resources, creativities and cooperative opportunities in order to help develop and expand your business and influence."
The Impact Hub operates 45 locations worldwide including Asian countries such as Singapore, South Korea (Seoul) and China (Shanghai) are under planning. In Hong Kong, there is The GoodLab, which was created by using The Impact Hub as reference. We also visited The Impact Hub Singapore in Singapore in 2012.
Co-working Space is a form of entrepreneurial settlement that is currently in vogue overseas. It brings together entrepreneurs or teams to share resources, thereby lowering the barrier to entry for entrepreneurship and creating diversified community environment to stimulate innovation and crossover collaborations. Besides social enterprises, there are numerous types of co-working spaces with different themes such as art, culture, technology or cultural & creative. In Taiwan, International Entrepreneurship Hub (IEH) formed by the Research and Innovation-Incubation Center of National Chengchi University has also introduced the co-working space concept. In the private sector, examples include CLBC, Changee, Custard Cream and Happen, while the government is represented by Taipei Co-Space, etc. (new co-working spaces are constantly being created)
Visit summary
Hub Westminster is located in London's political and financial central district on the second floor of the New Zealand House. At the entrance there is a three-story tall totem pole, which is – if I am not mistaken – the cultural asset of the Maori. After BII CEO Nigel introduced us, co-founder Alice Fung showed us around while explaining various spatial arrangement and design philosophies to us. Alice is an architect who founded the architecture firm 00/:(zero zero) at the Hub Islington in London. Alice perceive the needs of the community or businesses through architecture projects, and together with her entrepreneurial experiences in Hub Islington and in the development of Hub Kings Cross, Hub Westminster was conceived as a result.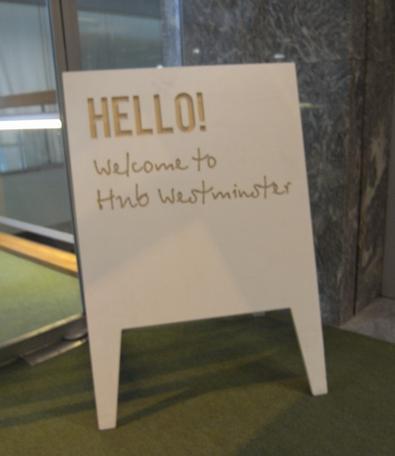 Space creation
If you look up "New Zealand House" on Wikipedia, you will see that the second floor of the building is a space surrounded by glass walls, and the bright environment can be seen immediately after entering through the door. Hub Westminster occupies a floor space of over 900 square meters, and the interior has minimal columns to segment the space.
 
In terms of space application, openness and versatility are the most important elements. Hub Westminster has designed various work areas for people who only need to spend a couple of hours here daily to people who need the space whole day or for individuals who only work at night. Consideration is also given to small teams that need to meet with different organizations, or those who need one on one meeting with their clients within short notice, or people requiring a complete space to interact closely with their entrepreneurial partners. Everyone can find spaces here to suit their needs.
The area also features public area design layouts such as the kitchen, conference room, reading area and event venue, etc.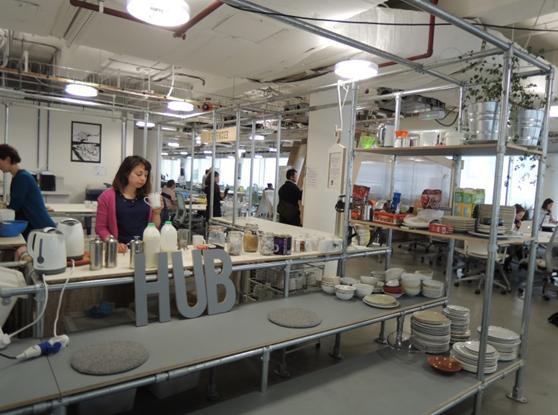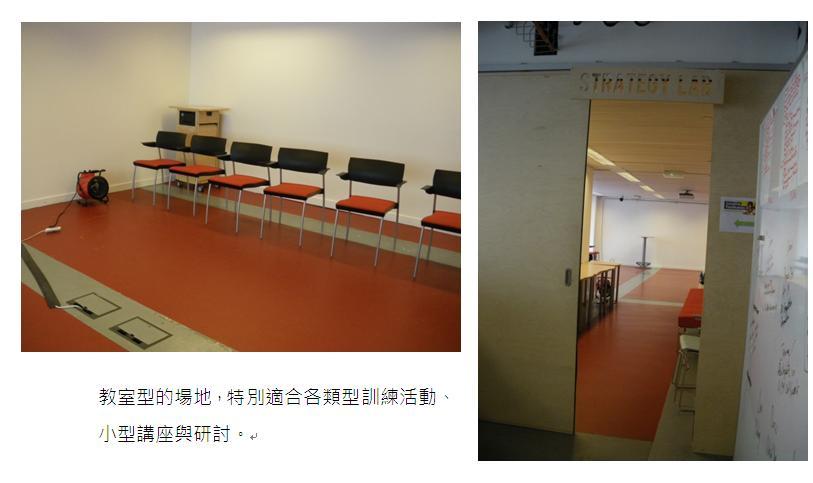 Office furniture
In relation to office furniture, besides some fixed long tables, emphasis is placed on versatility and user-friendliness, including: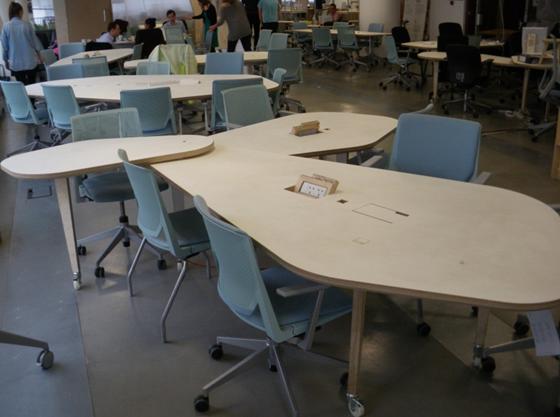 M

any office desks feature 135-degree corners that are usually roundish. According to Alice, such design brings the colleagues closer to one another to facilitate eye contact during discussion. Further, when they stand up to hug or shake hands with each other they do not have to worry about clothes being caught by the table corners.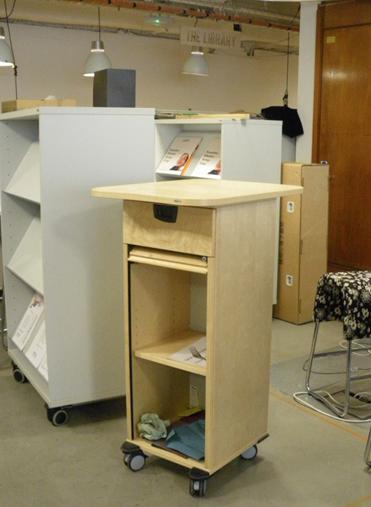 The movable table stand has wheels for convenient assembly, moving or to secure it temporarily, so that the tables can be flexibly arranged depending on the need of various teams or activities. The size and weight have been carefully considered so that even dainty ladies can operate it independently, thereby significantly decreasing the burden of the management team as well as the need for permanent staff and cost at Hub Westminster.

Some cabinets and whiteboards are also movable. Compared to fixed office furniture, modular office furniture allows for more versatile use of space. No designs are patented, so everyone is welcome to replicate, use or share. Sharing is an important concept in Hub, and the Hub management model has been shared globally on the TED Talk platform.
Management
As a co-working space valuing innovation and influence, The Hub Westminster's attention to detail in relation to software and ambiance is certainly comparable to its furniture or spatial design.
1. 

Applicant selection: The applicants are mostly above the age of 30 – a distinct difference to the more youthful applicants at Hub Islington in London. This is also attributed to the proximity of the hub to London's political and economic center, in turn attracting more entrepreneurs who want to be situated closer to these institutions. The management team does not place a high demand on the applicants' qualifications; it will only ask how you plan to generate social impact. Some people's business models possess inherent social impact, while some generate it through the services they provide. Even so, the management team will pay special attention to the members' diversity. During the interview, The Hub Westminster had about 450 members from more than 250 organizations with backgrounds such as conventional company, private organization or charity organizations. Alice is an architect, thus the obtainment of the venue is largely attributed to the assistance from realty companies. However, this has not limited The Hub Westminster to the field of architecture, as many teams here are involved in education, mobile technology and design.
2. Management: Compared to the lively, leisurely and youthful characteristics of the other Hub, the atmosphere here tends to be more formal and businesslike, thus the office hours are stretched much longer. In order to minimize the management team's human resources burden, The Hub Westminster has categorized its members into general, frequent and anchor membership, which constitute roughly 15% of the entire membership. They have dedicated areas that are free from interference of changing table arrangement by other teams. Privileges come with responsibilities, so the anchor members need to work in shifts to share daily management duties such as the food and beverage bar, as well as the management and registration of usage by members. Albeit the responsibilities do take up some work time, the design nonetheless enables long-term users to interact and get acquainted with other teams that are more mobile.
3.  Interaction: Entrepreneur teams at The Hub Westminster have an average staff of 2 persons, and most of the companies are under two years old. Such teams desperately need to interact with others to introduce the assistance if external resources. Thus, the management team encourages everyone to write down what they are currently busy doing on sticky notes and share them on the wall. (Alice did not elaborate on this. However, at The Hub Westminster they clearly want the teams to express several things: Who am I, What can I do, What I do I need and What specialty or resource do I need. People intending to collaborate can tear down the sticky note from the wall to forge partnerships and foster interaction.)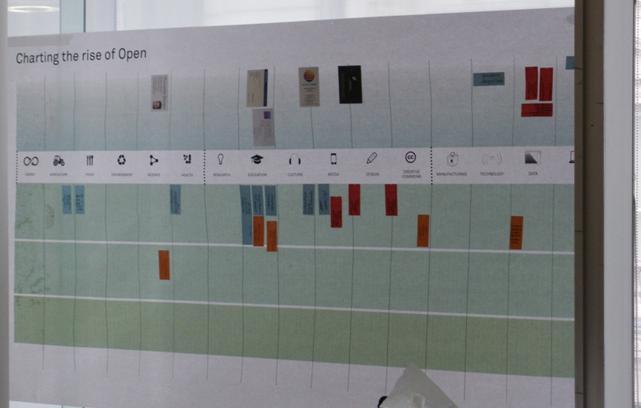 4. Learning: The management team does not provide entrepreneurial guidance courses, but one of the members actually offers paid fundamental courses to impart a variety of financial management or marketing knowhow to its clients. Some members organize lectures from time to time (conducted by the member himself/herself, not an external expert). The members and not part of management start all these initiatives. Relatively speaking, The Hub Westminster encourages teams to learn from one another, it is like third graders teaching first graders, emphasizing peer education, learning and passing on the experience.
5. Recruitment: The Hub Westminster has never advertised nor conducted any paid promotions. The recruitment of members, aside from those who walked into the Hub by themselves, mainly come from the management of social networks, particularly recommendation from one person to someone he/she knows. What's unique about the Hub is that 10~20 individuals dedicated to making a change are invited for dinner from time to time to introduce The Hub Westminster to them. Apparently, this approach is extremely effective.
Hub for…?
The Hub is not a traditional incubation center, it is more like a community (or perhaps more fashionably, a settlement) where a group of like-minded people (who value social responsibilities) with different expertise and backgrounds aim to minimize the barrier to entry of entrepreneurship through the concept of sharing economy. The barriers to entry of entrepreneurship are multifaceted, including the sharing of hardware, facilities or space to reduce the cost of rent as an independent entrepreneurship team. Furthermore, the settlement allows professionals from various fields to form teams or support one another, thereby decreasing the cost of searching (they work in the same space after all). In addition, the entrepreneur team settlement attracts investors focused on particular agendas or professional consulting teams to facilitate the obtainment of resources. Because of sharing, the co-working space is transformed into almost like a "home for entrepreneurship teams". Some of the more seasoned teams are even reluctant to move out and become independent!
The Hub Singapore's founder Grace Sai describes their Hub as "You attract who you are." In order to manage a Hub, you need to become an innovator in order to attract similar talents and collaborative partners, and people who come to the Hub will ultimately become the embodiment of every entrepreneur's aspirations. Simple yet impressive, the Hub is more than just a Hub, wouldn't you agree?

This work is licensed under a Creative Commons Attribution-NoDerivatives 4.0 International License.
Please attribute this article to "Workforce Development Agency, Ministry Of Labor".