Article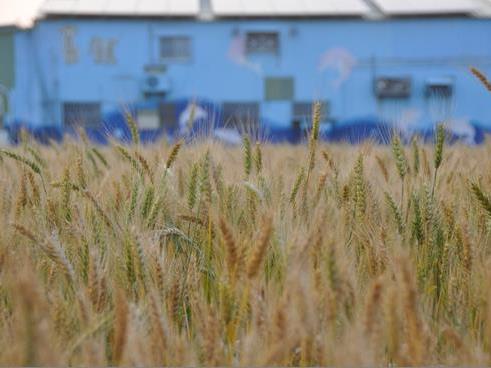 Rebirth of Wheat Fields in Taiwan
Rejoice integrated up- and downstream processes and introduced new brands such as "Rejoice Wheat", "Rejoice Soybean Task Force", and "Rejoice Grain Club" together with its previously marketed wheat. Featured products such as noodles, soy sauce, and sesame paste are sold via various channels.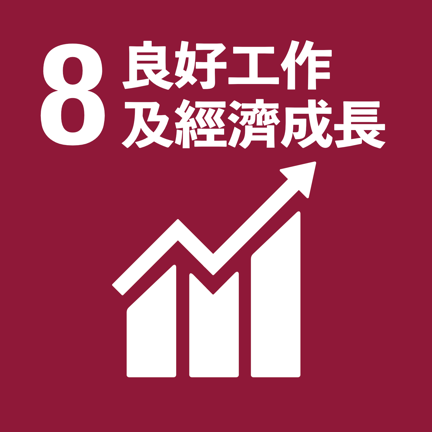 During the Qianlong Period, local citizens built canopy frames where they piled up sacks of grain in front of the ferry wharf on the banks of the Xinhuwei River in Yunlin to conduct trade with Chinese merchant ships. The locals therefore called this area "Maiziliao" ("grain shacks") which later turned into "Mailiao". Similar places are scattered all over the island such as "Maicuozhuang" in Changhua and "Maizitian" in Pingtung, which in turn indicates that Taiwan used to be a main grain-growing region. During the Japanese colonial period, grain fields covered a wide area stretching from Taichung to Tainan. The size of the fields in the counties and cities of the western part of the island ranged from 300 to 5000 hectares. During the heyday of grain cultivation, the vast grain fields emitted a golden glow in the last light of the setting sun. It was hard to believe that this area was located at such low latitudes.
The grain boom didn't last long and this majestic sight has turned into a distant memory. In 1995, US wheat, corn, and soybeans flooded the Taiwanese market, which in turn led to the disappearance of locally grown grain. The food self-sufficiency ratio quickly dropped below 33%, which poses a serious danger to food safety.
Nowadays, fallow farmland on the island amounts to 210 thousand hectares and grain fields only account for 100 hectares, which may only satisfy the demand of the Gaoliang Distilleries in Kinmen. As local citizens consume 1.2 million tons of imported flour, they have long forgotten about the past glory of this land.
Ming-Huang Shi is the only exception.
He is the founder of "Rejoice Bread Workshop" which employs young people from a local Christian Home to produce full-grain bread without any artificial additives. Consumers can place orders via online forms and ATM transfer. During the SARS epidemic in 2002, people who didn't dare leave their homes asked "Rejoice Bread Workshop" to deliver fresh bread to their homes. This led to brisk business and rising revenues. This period of prosperity ended when international grain prices rose sharply in 2007.
At that time, the price of a sack of four rose from NTD 400 to NTD 700, which led to severe price pressure for the low-priced bread. "Under these circumstances, some owners may choose to pass on higher costs to consumers others reduce manpower expenses or close down their stores. I was not willing to select any of these options and chose instead to resist." Ming-Huang Shi defiantly thought to himself, "Taiwan used to be an agricultural nation. It is totally unacceptable that the wheat self-sufficiency rate has almost dropped to zero. Are we really not able to grow our own wheat?"
Rejoice Bread Workshop then started to grow its own grain, grind it, and turn it into noodles in addition to selling bread. This is not only the brand-new agricultural journey of a small business owner but also represents the silent defiance of a small kingdom against the whole world.
Man or machine
-
Which is more important?
When a close friend who had cooperated with Ming-Huang Shi for many years heard about these endeavors, he exclaimed with great surprise, "Is it really necessary to raise your own cow or open a farm just for a glass of milk?"
He is indeed a lunatic. In his early years, Ming-Huang Shi was the Vice President of a machinery company. By his suggestion, the company hired a group of physically challenged workers from the Happy Christian Home to assemble components at the production line. Facing the impact of the relocation of industries to China, the import of foreign workers, and automation trends, the company management decided to replace all workers from the Christian Home in 1999. However, the calculation results indicated that only 2 cents had been saved per labor units.
"How can a human being be worth less than 2 cents?" Mr. Shi asks with astonishment. "Let's start making bread," he thought in a flash of inspiration. He recalled the methods of the Children Are Us Bakery. A dignified Vice President then searched for a suitable location to establish the Rejoice Bread Workshop together with a group of Christian Home residents.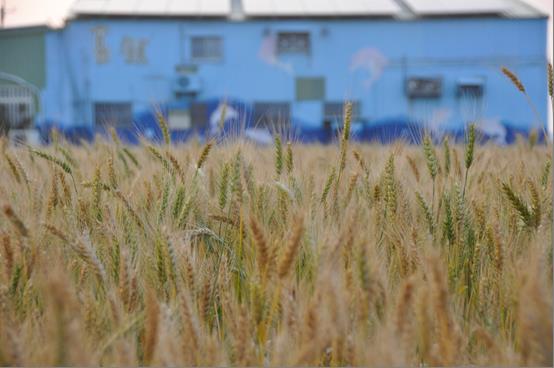 "Work tasks are flexible and humans have the ability to make changes. Work tasks should therefore be adapted to human needs and not the other way round." Due to his background in industrial engineering, Mr. Shi is convinced that a properly arranged environment and accurate assignment of personnel enable every employee to successfully complete his/her tasks. He therefore cleverly breaks up all operating procedures into individual steps. For instance, he forms team of three in which one person is responsible for bringing the dough, while the second team member cuts it into smaller pieces and weighs them, and the third member kneads and shapes the dough pieces. The dough is then handed over to the next task team.
Mr. Shi says, "These physically challenged colleagues are able to give full play to their abilities when facing simple tasks." The ingredients of full-grain bread are simple. The fact that no butter or sugar has to be added greatly simplifies the whole process and the disabled employees are not forced to repeatedly wash their hands. He also employs signs, signals, timers, and alarms to allow staff members to check the current progress and automatically remind them of fermentation and baking times. This not only allows the co-workers to fully concentrate on their work but also guarantees that every loaf has the same quality.
Rejoice uses uncomplicated people to make simple bread. Although the bread is plain and unadorned, it is full of flavor and has a long-lasting aftertaste. It is therefore available for purchase via more than 50 channels and a large number of bakeries and restaurants have been established in quick succession in Changhua and Yunlin.
A grain field for a piece of bread
It looked as if the business were firmly on track, but the sudden sharp rise of international grain prices posed a huge obstacle which was unrelated to the business model. This not only led to rising production costs but also a food crisis. Mr. Shi started to travel around in Taiwan to search for the few remaining grain fields.
When he arrived in Daya, Taichung, he noticed that there were still a couple of grain fields in the area. He was very agitated and immediately decided to initiate a "Grain Fantasy" project. He commissioned local farmers to grow wheat through contracted cultivation methods. Hope was sown in Miaoli, Changhua, Tainan, Kaohsiung, and Pingtung in the west and Taitung, Hualien, and Yilan in the east. He also required that farmers refrain from poisoning the island by avoiding the use of pesticides, herbicides, and chemical fertilizers and use completely natural methods to restore the vitality of the fields. In 2007, Rejoice started out by harvesting 1 hectare, 3 hectares. Unexpectedly, international grain prices reverted to their normal level in the following year, but Mr. Shi was unstoppable. Back then, US wheat sold for NTD 14 a kg, while he had to pay local farmers NTD 28 for the same quantity. His competitors therefore ridiculed him: "Flour is so cheap! Why do you make your own instead of just buying it?" but he ignored these sneers.
In the following two years, he continued to expand his cultivation area, but the production amount did not reach the minimum quantity of 30 tons required by the milling plants. Mr. Shi gritted his teeth and bought his own small milling machine. "All the wheat which had been grown and harvested over a whole season only took one hour to grind, which was a little deflating to say the least." In the following year, they were finally able to surpass the threshold of 30 tons, but the harvest time coincided with the plum rain season and the wheat was difficult to preserve at room temperatures. He therefore clenched his teeth again and bought a freezer.
Following the gradual acquisition of required hardware facilities and the growing number of cooperating farmers, Rejoice finally reached the goal of 120 tons in 2012, which also represents 0.0001 of Taiwan's annua1 grain imports. These efforts deeply touched Lien Hwa, the largest milling plant in Taiwan, which decided to assist Rejoice in the production, processing, storage, transportation, and sale. This also induced large bakery businesses to start using Rejoice wheat and locally produced flour entered the daily lives of local citizens.
Since 2013, the accumulated cultivation area has reached 200 hectares and the production amount is approaching 300 tons. The company is advancing toward the goal of 500 tons. However, following the growing scope of the organization, trust issues started to emerge. "Some farmers had agreed on a certain quantity, but ended up growing more, requesting that the company purchase the whole amount. This messed up our plans." Consequently, Rejoice ceased to expand the existing cultivation area. Mr. Shi went on to develop other products.
Integration of virtual and physical means
-
Shortening of the distance from the place of production to the dining table
Wheat and other grain varieties are on the verge of distinction in Taiwan. Mr. Shi therefore patiently initiated discussions with local farmers regarding plans to grow soybeans, sesame, and buckwheat. He also acquired more knowledge about different seasons, growing areas, and cultivation methods in cooperation with farmers. After all, these different types of produce had disappeared a long time ago and the planting and farming methods had almost been forgotten.
After that, Rejoice integrated up- and downstream processes and introduced new brands such as "Rejoice Wheat", "Rejoice Soybean Task Force", and "Rejoice Grain Club" together with its previously marketed wheat. Featured products such as noodles, soy sauce, and sesame paste are sold via various channels. Mr. Shi's greatest wish is to achieve a synthesis of production, processing, service provision, and consumption and establish a Community-Supported Agriculture Living Group, which is characterized by mutual commitment and support.
He has therefore taken the initiative to create a Mobile Production Traceability System as well as stationary computer workstations. Farmers are required to register cultivation and production related data online in a timely manner to provide all sections of the industrial chain with a better understanding of farming management items and enable consumers to gain a clear understanding of safe food origins. However, Mr. Shi points out that "elderly farmers find it more tiring to use a computer mouse than carry a hoe." In addition, farmers who adopt natural farming methods in accordance with favorable climatic and geographical conditions have trouble recording relevant data in an accurate fashion. In the following year, Mr. Shi therefore added a traceability system for different farming methods to strengthen the recording functions and communication mechanism and effectively cope with the non-standardized local agricultural conditions.
All these efforts in the field of transparency are aimed at reducing the distance from the production areas to the dining tables and providing opportunities for interactions between producers and consumers. In addition to online contacts, the company therefore also organizes activities such as Grain Field Observation & Study, Grain Field Concert, Grain Field Encore, Farming Battle Camp, and "Love of Farming" Tour on a regular basis to increase mutual understanding. During harvest seasons, the sound of violins is floating on the wind in the ocean-like grain fields, which indicates another year of limitless opportunities for Rejoice.
Mr. Shi combines virtual and physical activities to create the Rejoice Republic of his dreams. "If every consumer has the opportunity to gain an understanding of your farmers, produce, growing areas, and communities, it is possible to establish a realm where people can settle down in a calm and undisturbed manner."
He is also firmly convinced that the pursuit of food sovereignty, activation of farmland, and revitalization of farming villages should be combined with efforts to protect the public from an uncontrollable fear of shortages. Mr. Shi has therefore covered the roof of his Rejoice Bread Workshop with solar plates. After sufficient power has been collected, it is transmitted to the bread machinery in the store to gradually achieve the goal of self-sufficiency. Although he is fully aware of the fact that it is impossible to replace the central power supply system of Taipower, he laughs heartily and adds, "One has to make a real endeavor to resist globalization!"

This work is licensed under a Creative Commons Attribution-NoDerivatives 4.0 International License.
Please attribute this article to "Workforce Development Agency, Ministry Of Labor".