Article
Okogreen Coffee: a Consumer-based Silent Social Movement
If you knew you could help fight starvation solely by changing your consumption patterns, would you be willing to do so?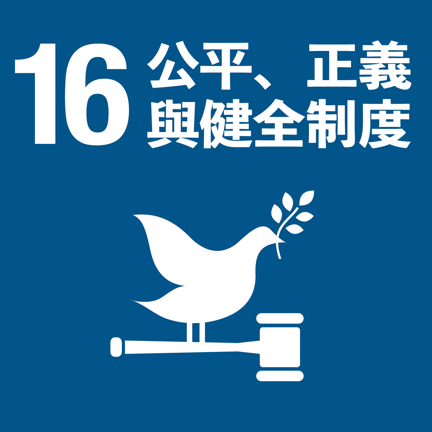 "While 50% of the world population is overweight or obese due to over-nutrition, the other half goes to sleep hungry. If you knew you could help the other half just by changing your consumption behavior, would you be willing to do so?" asked Ms. Karen (Wan-Ru) Yu with a smile.
Following the industrialization of agriculture and the globalization of food, it seems as if the economic scope continues to expand. However, both producers and consumers end up losing out. Farmers do not earn a reasonable income, the public has no access to safe food, forests and rivers are gradually destroyed, and the air quality is deteriorating. The coffee industry, which has a global supply chain, is full of heart-wrenching stories unseen and unknown to the public.
"Many coffee lovers are able to clearly identify the grade, type, and flavor of Mandheling coffee beans, but are unaware of the fact that they end up supporting a society characterized by gender inequality through every cup they consume." Mr. Wen-Yan Hsu points out that Sumatra, the main country of origin of Mandheling coffee, is a patriarchal society. Many local women perform comparable work but receive much lower levels of compensation than their male counterparts.
However, after the intervention of the Fairtrade Labelling Organization International (FLO), the first female-dominated coffee cooperative was founded in Indonesia. In this cooperative, which is characterized by mutual aid and cooperation, personnel ranging from managers to administrative personnel and producers are entitled to the same level of pay as their male counterparts. These fairness initiatives continue to spread into other regions of the world through the key power of consumption.
Okogreen, the first FLO-certified coffee brand in Taiwan, was established in 2007. This company sells coffee and coffee beans and sets up "Fair Trade" office pantries in enterprises. However, the founders Wen-Yan Hsu and Karen (Wan-Ru) Yu (a married couple) consider themselves allies of the farmers rather than coffee sellers. All business activities of Okogreen represent a continuous consumer movement.
Wen-Yan has been frequently participating in social movements since his student days. He always had to put up with cynical and sarcastic remarks during protests such as: "Why don't you move back to the mountains since you want to live like a caveman?" Later on, he started wondering whether eco-friendliness and commerce are really so incompatible.
Before long, the couple visited areas all over the world together with FLO, which they had come across accidentally, to search for excellent ingredients for consumers. They also established the Okogreen coffeehouse in 2007. At that time, fair trade was a foreign concept in Taiwan. When people passed by their store and saw the fair trade label in stark contrasting colors on their shop sign, many of them thought they were a secret religious organization.
The power of this label lies in the fact that it reduces the production risks of farmers. Consumers want to preserve their health and protect the environment. However, the promotion of organic farming is insufficient to encourage farmers to stop the use of pesticides. FLO therefore guarantees to purchase products at prices higher than the market level and requires that farmers reduce or renounce the use of pesticides based on this promise.
Licensed traders select suppliers from the list created by FLO and are required to pay annual fees, label certification fees, and 1% of the total revenue as community development funds to help farmers in countries of origin to improve environmental, labor, sanitary, and economic conditions.
Both farmers and traders must conform to the standards set by FLO before they are granted the right to use the Fair Trade Label. Due to the strict requirements, Wen-Yan and Karen fully realized that coffee stores could not be treated as charitable undertakings. They therefore put in sufficient time and effort to acquire coffee-related skills. Store clerks also have to complete a three-month training program before they are allowed to serve customers. Okogreen was therefore rated as one of the top 30 specialty coffee brands in Taipei City.
Several years before their grand opening, they deliberately did not set prices. They allowed consumers to determine the value of a cup of coffee, thereby gaining an opportunity to communicate with customers and promote fair trade concepts. Sure enough, many regular customers gradually came to understand the real intentions of the owners. However, some people were only willing to pay 20 NTD for a cup of coffee. Karen laughs heartily and states, "We set the rules and have to deal with the challenges. But frankly speaking, this method is not sustainable since reasonable profits are the cornerstone of fair trade." Therefore, in 2012 Okogreen started to set prices for their products.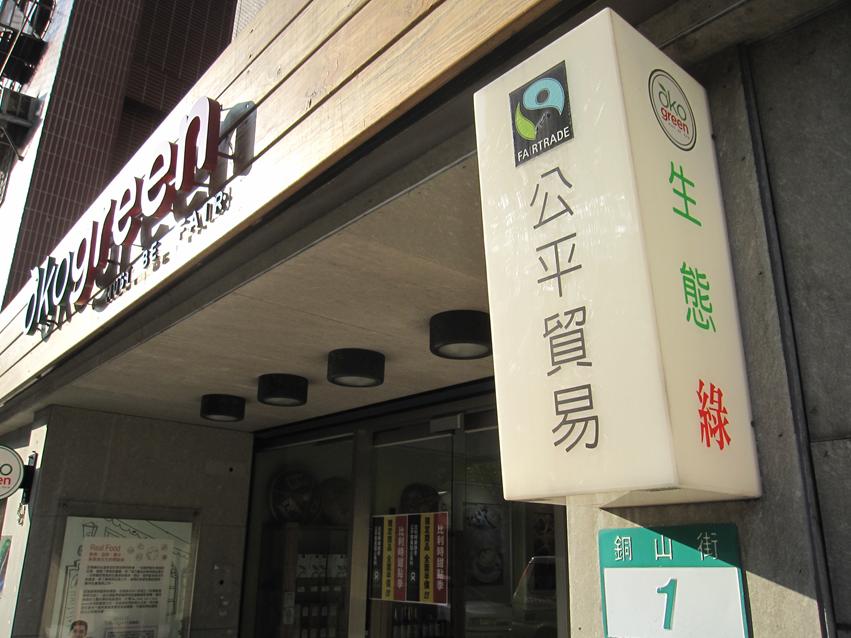 In the past, the Okogreen coffeehouse was not only a mecca of fair trade coffee but also a base for the promotion of social concepts.
Every product tells a story
"A large number of banana plantations in Central America use crop dusters to aerially spray pesticides, ruining their health, but only earning a pittance for all their work. This is a direct result of the broken production and sales system." Wen-Yan cites an example, "I once visited a cacao farmer with M&M chocolates in my pocket. I gave him a couple and after eating one of them, he exclaimed, 'This is not our chocolate!' It is therefore evident that the industrialization of agriculture leads to the loss of the essence of the food."
Fair trade systems attempt to correct the unfair and imbalanced commercial structures. Okogreen further expands its product range, which now includes red wine, cocoa, and South African Rooibos tea.
Karen once visited the cacao-planting region in Peru, which is located in a rainforest area. This used to be a drug growing and gold panning area and was later converted into a cacao growing area. However, local farmers only receive 5 NTD for one pound of cacao. Due to the low prices, farmers are unable to make ends meet.
The fair trade organization taught farmers organic farming methods and provided assistance in the establishment of chocolate cooperatives, which led to a 10-fold increase of purchase prices for cacao beans. Cooperatives also provide medical insurance, dividends, and bonuses.
Product assurance provided by Okogreen founders Karen (Wan-Ru) Yu (first from the left) and Wen-Yan Hsu (second from the right) is not only based on the fair trade label but also frequent personal visits to farmers in the growing regions.
Okogreen's alcoholic beverages are imported from South Africa. In the past, South African manor owners used to substitute alcohol for labor wages. This led to alcoholism in black communities and alcohol poisoning of infants. After Nelson Mandela became president, the government established a red wine cooperative with the farmers as shareholders in cooperation with the Free Trade Organization to ensure the producers would get a fair share of the profits. Okogreen also imports Rooibos tea from South Africa with the goal of helping local black communities gain equal social status.
Another example is the Ghanaian cotton farmers whose production quantities were always deliberately underestimated by buyers when they handed over the harvested cotton. 10 pounds were calculated as 8. When local farmers finally received assistance from the Fair Trade Organization, they immediately bought scales. "A scale represents a very small investment which they could not afford in the past. They could only helplessly observe the fluctuating prices on international futures markets," Wen-Yan points out.
Similar examples can be observed all over the world. Farmers are not only able to increase their personal profits but also jointly discuss how public funds should be used. For instance, Peruvian cooperatives established their own cocoa factories where the beans are processed and independently export their chocolate to foreign countries. Indonesian farmers, on the other hand, constructed their own mosques and African farmers built clean wells.
Wen-Yan believes that "Farmers will give back to the land, crops, and consumers if they earn a reasonable income. During this process, we aim to give consumers a deeper understanding of the fact that commercial activities have a significant impact on our lives and the global environment."
We are all world citizens
In addition to coffeehouses, fair trade supermarkets further expand the search for more diversified fair trade products from all over the world.
In addition to personal contributions to the international fair trade system, Okogreen had also created a sub-brand named "GoodGreen" which purchases agricultural products from all over the island based on fair trade concepts. For instance, the purchase price for bananas grown in the Qishan District in Kaohsiung used to be 1 NTD a pound. Karen purchases organic bananas for 25 NTD a pound and delivers them to stores where they are turned into banana cake. Other fruits are used for similar purposes. For instance, cakes, fruit vinegar, juices, and jams are made from organic ingredients from all over the island.
Despite these accomplishments, some people still suspect that Okogreen's main priority is not to help Taiwanese farmers. Karen argues, "Actual comparisons and global appraisals reveal that Taiwan has achieved top rankings in many dimensions. As a member of international society, shouldn't we put in some effort to help others since we possess more resources than many other countries and societies? And oftentimes 'competitiveness' is derived from a desire to accomplish more!"
She also emphasizes, "There is no conflict at all between local food and imported food. Local food production may be based on community supported agriculture (CSA) operations, while the demand for foods, which cannot be produced locally, may be satisfied by adopting fair trade methods. It is still possible to achieve equilibrium."
FLO products are currently marketed in over 70 countries. Over 600 producer groups benefit from these sales and international markets exhibit growth rates of over 50% annually. Okogreen assisted in the establishment of 35 cooperatives in the past and annually contributed community development funds have reached 750,000 dollars, which allows the construction of 10 schools and 8 wells.
In 2015, Okogreen closed its coffeehouse and supermarket and established a processing factory in New Taipei City instead. Their business operation model focused on cooperation channels and their marketing their brand on their online store. "We always wanted to focus on the coffee and fair trade industries instead of the provision of services." Karen points out, "Our initial goal was to promote fair trade through our store. Now that there are over 400 channels and physical stores out there that sell Okogreen products, this coffeehouse is no longer needed."
The first products introduced by the new Okogreen are egg rolls developed in cooperation with the sheltered workshop of the Syin-Lu Social Welfare Foundation. Cocoa from Peru and cane sugar from Mauritius are used as ingredients for this product, which does not contain any palm oil, the production of which leads to the destruction of rainforests. "All our efforts are aimed at enabling consumers to participate in a program titled 'Improve World Food' through simple means."
Karen emphasizes that fairness connotes fair power relations as opposed to almsgiving. Only by involving consumers in the bearing of risks of the supply system and enabling farmers to participate in pricing decisions, can the global food supply structure be shaken up. This represents an ethical consumption movement without protests, yelling, or furor.
After transforming into an online store brand, Okogreen was placed 28th in Business Next's "2016 Top 100 Popular Online Vendors" competition.

This work is licensed under a Creative Commons Attribution-NoDerivatives 4.0 International License.
Please attribute this article to "Workforce Development Agency, Ministry Of Labor".