SE in Taiwan
Aurora Creates a Bright Future with the Tribes in Alishan Together
Before introducing "Aurora Social Enterprise", we need to introduce "Manna". A long-time volunteer, Chen Ya-Zhen, was inspired by the Indian Priest Zheng Mu-Xi who has cared for indigenous people in Taiwan for years since she went to Fu Jen Catholic University. Since then, Chen started to promote organic agriculture in Alishan and founded "Manna Organic Life Association" advocating "Help Yourself First & Others Will Help You". Its objectives are to help indigenous families preserve their culture, improve their economic status & life and protect the ecological environment.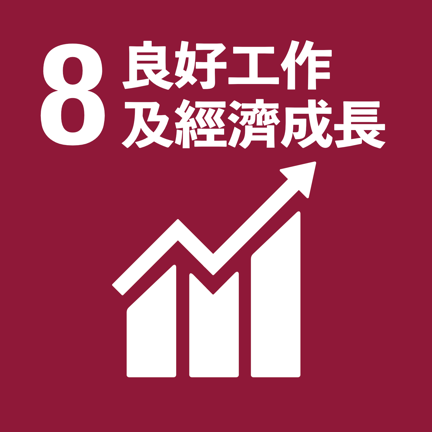 An interview with Chen Ya-Zhen, founder of Aurora Social Enterprise
Written by Lai Wan-Jing, Photographed by Lu Jing-Hui
Before introducing "Aurora Social Enterprise", we need to know "Manna". A long-term volunteer, Chen Ya-Zhen, was inspired by the Indian Priest Zheng Mu-Xi, who has cared for indigenous people in Taiwan for years since she went to Fu Jen Catholic University. Since then, Ms. Chen started to promote organic agriculture in Alishan and founded "Manna Organic Life Association" advocating "Help Yourself First and Others Will Help You". It helps indigenous families preserve their culture, improve their livelihood and protect the ecological environment.
Chen Ya-Zhen, founder of Aurora Social Enterprise (photographed by Lu Jing-Hui)
Ms. Chen Rolls Up Her Sleeves and does It Herself
Ms. Chen reminded the people not to think "I want to change you and save you" when working in the tribe. Instead, Ms. Chen said they need to change the mind and think "let's work together." For this reason, someone without any agricultural background like her dived into organic agriculture. To find problems, she farmed the land herself. "Normally, the opinion leaders in the tribes are not farmers, but public servants, police officers or teachers. Most farmers are minorities. Thus, Manna Organic Life Association arranges the educational training and agricultural crop counseling. They are the only indigenous group dedicated to organic agriculture in Alishan. Everyone works together to study regulations, standards, and certifications regarding organic agriculture, including how to grow vegetables, and identify pests. All problems can be solved by working together."
>Ms. Chen believes it's not enough to help their farmers to promote organic agriculture in Alishan. If organic vegetables cannot sell, the problem still remains. Thus, Ms. Chen cooperated with Li Zhi-Qiang, previously working in NPO and Wang Peng-Chao, a trader sharing the same goal. Three of them cofounded Aurora Social Enterprise in 2008 to build up the brand names and sales channels. Aurora is the first social enterprise in Taiwan. Hence, Manna Organic Life Association is responsible for offering assistance to farming and educational training; Aurora is in charge of marketing and production.
Indigenous People Focus on Growing Vegetables and Aurora Help Them Sells Vegetables 
Aurora has established a platform for fair trade. The agricultural produce is purchased at a guaranteed price regardless of quality or seasons at the platform. Aurora buys fresh produce from remote farmers at a price higher than the market price, avoiding the exploitation by intermediate traders so that they could focus on farming. Aurorae actively are expanding the sales channels so that the organic produce may be delivered to consumers as soon as possible. Thus, Aurora and the farmers cooperate to create a multi-win situation for sustainable management. Yet, all produce is from remote Alishan. Although farmers are determined to convert conventional farming into organic ones, a lack of equipment is a big trial.
In the beginning, even contacting farmers was a big problem. According to Ms. Chen, there were no landlines in lots of indigenous tribes. If others couldn't reach them, they couldn't deliver products to consumers on time. Consequently, she invested her savings to set up landlines in the tribes to resolve the problem. In 2009, the internet and smartphones were prevalent. After calculating by Ms. Chen, the phone bill for farmers in the tribe on average reached nearly NTD$1000 per month. It would be better for them to have an unlimited data plan. The farmers may even take photos of pests and send photos to the association to seek help from exports. "I think they are the very first group of farmers using smartphones in Taiwan. "
Mountains Are Perfect for Organic Agriculture
Mountains are suitable for growing organic vegetables and better than growing vegetables on plains. "If growing organic vegetables on plains surrounding non-organic farmlands, it costs farmers more efforts for taking necessary precautions. If farmers grow organic vegetables in the mountains, there are usually no nearby farmlands, and the temperature is lower in the mountains, meaning fewer pests. So, mountains are suitable for organic agriculture."
The main costs of organic agriculture in the mountains is transportation and the depletion during delivery. Ms. Chen confessed that the only solution is to add their values by processing vegetables. But the indigenous reserved area is not allowed to build factories so farmers can only make primary processed products and delivered them to other places for further processing. Although transportation is still the biggest challenge for developing agriculture in indigenous tribes, Ms. Chen believes that instead of worrying about the problem right now, they should use advanced technologies to upgrade the values of crops to compensate the loss.
"Due to climate change, lots of agricultural practice is changed. Now we may use application of Big Data and install sensors in farmlands to collect the environmental data when pests and diseases happen; then, through big data analytics, we may find a solution. Besides, by big data analytics, we may set automatic systems for watering or liquid fertilizer according to crops conditions. For example, we want to discover the reasons for causing insect pests of coffee beans and find out the perfect humidity for growing coffee beans. We want to find the appropriate exposure to the sun or the right nutrients to be dispersed in the air. These data mentioned above can't be collected through farmers' experience or naked eyes. They must be collected by technologies."
Apply Technologies to Increase Their Strengths
Ms. Chen emphasized that using technologies in agriculture can not only improve crop quality but also create economic values and reasonable profits, which may attract young people to return home and work there. Within ten years, most of the farmers she works with are in their 50s. At these time, those farmers' children are mostly in their 20s or 30s and most of the study or work in the cities. The children, returning home to help with the agriculture, usually complain about too much work for organic agriculture and they thought that it would save lots of time and efforts if a pesticide is used. Once they dive in, they will know that using pesticides has a bad influence on human bodies. Thus, they would be more willing to do organic agriculture with assistance from Manna and Aurora.
 "So far, Aurora is the biggest sales channel for indigenous tribes. But we want to do more. We hope that every farmer is an entrepreneur. The training helps them build better sales channels. Meanwhile, we also aim to teach farmers how to use social media to sell their products so that every young person returning home may become the boss themselves."
After 10 years of hard work, the Alishan farmers built agriculture production and marketing groups, and they can sell their fresh vegetables themselves. Aurora is one of their customers. "This is what we aim to achieve. They no longer need to rely on our guarantee to sell their products. Instead, they may have their own organizations, establish their sales channels and build mature brands for their organic vegetables ultimately. Aurora Organic produce penetrates the market successfully."
Currently, Aurora shifted the focus towards the processed Alishan organic coffee beans and tea leaves. They also raise chicken in Nantou. "We want to decrease deforestation. So, we had the conversion of the lands from betel nut plantation to a farm raising free-range chicken. All chicken on our farm only receives a shot when they were born and no antibiotics are used on them afterward. We raise them in a healthy and natural way." Free-range chicken can boost the economy for remote towns in Nantou by copying the "cultivating skill–guaranteed price for purchasing – transferring sales channel" pattern developed for Alishan organic vegetables.
To provide healthy and nutritious food to students, there are free-range chicken and organic vegetables for Aurora's bento store on the campus of Fu Jen Catholic University. Each bento sold for only NT$85 carries the hard work and blessings of people in the remote indigenous tribes. "80% of the staff at our bento store is indigenous people who have taken part in Empowerment Employment Program of the Ministry of Labor. The profits of the bento store may be small, but since our customers are mostly students, we hope to promote organic agriculture in indigenous tribes to the younger generation. After that, everyone may recognize the benefits of organic food and ultimately support farmers in indigenous tribes who do organic agriculture."
Aurora Social Enterprise hopes students may enjoy the most nutritious and healthiest organic food from indigenous tribes in their bento store at the foot court in Fu Jen Catholic University. (photographed by Lu Jiang-Hui)
Helping Others Became Manna and Aurora's Responsibilities
Although Ms. Chen has lots of business to take care of, she still extended caring for the Philippines and gave them a hand for the New Southbound Policy.
The Philippines was seriously damaged by Typhoon Haiyan in 2013 leaving so many things to be restored. Manna Organic Life Association and Aurora Social Enterprise used the pattern in Alishan to develop the economy in Bananga and Mindanao. They established educational centers there to teach the locals how to grow organic green beans and cocoa. In the beginning, Aurora purchased their crops to sell overseas while helping the locals to establish cooperatives. Gradually, they transferred the sales channels to the locals so that they may handle everything from production to sales by themselves.
Regarding the case of Alishan or the Philippines, Manna and Aurora have practiced the proverb "teach him how to catch fish instead of giving him fish". Manna and Aurora help both production and marketing make profits in a practical and robust business pattern. In this way, the farmers
may become enterpriser. It would be helpful not only for themselves but the entire tribe and the entire industry.
Aurora Social Enterprise
Official website: http://www.aurorase.com/
Facebook: https://business.facebook.com/opower.tw/
Contact No.: 02-29089323
Address: 2F, 63-1, Jianguo 1st Rd., Xinzhuang Dist., New Taipei City