SE in Taiwan
Miaoli County Indigenous Peoples Craft Association Revives Atayal Dyeing and Weaving Culture
The colorful wool felt strips are coiled around and fastened with a colored strip to form round pointy objects. Yuma Taru and her partners are working on the new installation art overtime at the workshop. All materials they use come from the results of the hard work by all women and girls in her tribe.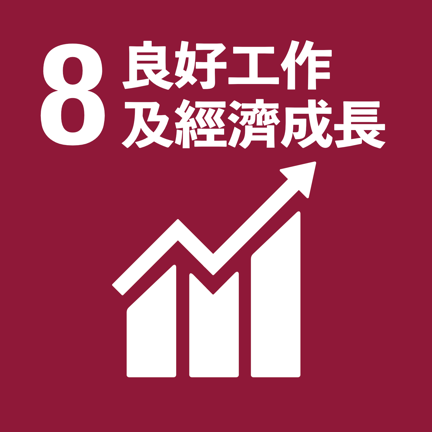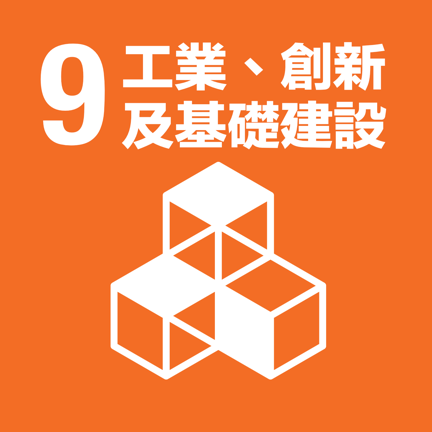 An Interview with Yuma Taru, Founder of Miaoli County Indigenous Peoples Craft Association
Written and Photographed by Yuan Ting-Yao
The colorful wool strips are coiled around and fastened with a colored strip to form round pointy objects. Yuma Taru and her partners are working on the new installation art overtime at the workshop. All materials they use come from the hard work by all women in her tribe.
Yuma Taru excels in transforming traditional Atayal weaving art into different artistic patterns. (photographed by Yuan Ting-Yao)
Yuma Taru, revitalizing Atayal dyeing and weaving culture, is the leader for "the new group economy" of her tribe. As a former public servant holding a traditional Atayal cultural exhibition, she realized how serious it was that weaving techniques were almost lost. Thus, she decided to return to her tribe to search for it.
At first, Yuma and her good friends founded "Atayal Beishi Cultural Association" to engage in education and cultural preservation. To preserve dyeing and weaving techniques, she conducted field research and learned to weave from her grandma personally. At the same time, she was going to the graduate school of textiles and clothing.
Multi-Employment Promotion Program Infuses Traditional Culture with New Economic Values
After Yuma diving into analyzing Atayal dyeing and weaving culture for 10 years, the 921 Earthquake hit Taiwan. Yuma returned to her tribe as a volunteer for the reconstruction work. At that time, women participated in the welfare-to-work program didn't get well paid, so they were really lost and helpless.
"Yuma, do you think the unique Atayal culture could boost the economic development for your people? "Chen Ju, the then commissioner of Council of Labor Affairs, asked her. This question gave Yuma new ideas.
In 2001, Yuma founded "Miaoli County Indigenous Peoples Craft Development Association" and started to teach women traditional dyeing and weaving. "Yetong Workshop" located in Xiangbi tribe, Taian Town is where dreams begin. To let women and girls concentrate on learning, "Multi-Employment Promotion Program" was introduced to the tribe in 2003 to attract more women to join. Skilled participants also tried to reproduce the traditional clothes already disappearing for almost 100 years; one by one, traditional Atayal clothes are gradually reproduced.
For the Atayal tribe, to reproduce traditional clothes is a new cultural milestone. For the hard work to pay off, Yuma contacted museums and art gallery about the possibilities of collecting their reproductions. However, reproductions are not real antiques and no museum would buy it; as for art gallery, they only collect artworks or innovative works. At that time, Yuma took great pains to convinced New Taipei City Municipal Shihsanhang Museum to collect more than forty reproductions with the price lower than cost.
Surprisingly, this begins the trend for museums and art gallery to collect traditional indigenous art and cultural objects. For less than 10 years, more than 400 pieces of traditional Atayal clothes are collected by New Taipei City Shihsanhang Museum, National Museum of Prehistory, National Taiwan Museum, and Academia Historica. Its market values reach as high as the values of art pieces. Even the Royal Ontario Museum in Canada is fascinated by it and place an order to Yuma.
The Reproduction Program has cultivated more than 30 skillful participants and their works are collected in the "Atayal Reproduced: Catalogue for Reproductions of Traditional Pan-Atayal Clothes" published in 2008. Subsequently, it also inspired Saisiyat, Kaxabu and Kanakanavu people to actively engage in the preservation and reproductions of their culture.
Public Installation Art Works Support the Tribal Economic
"The process of adding values to traditions through art has its economic values." During the process of reproducing their traditional clothes, Yuma found that "research, techniques, and economy" could be combined and give advantages to the Atayal culture.
While the Reproduction Program was ongoing, Yuma extended her reach to public and installation artworks or even the fashion industry and life. In 2003, the association held the exhibition "Open Wings to Pursue Dreams"- an exhibition to display artworks made of ramie at National Museum of Prehistory in 2003; "Wings – Woven" at Academia Sinica in 2008; They also held "The Age of Pursuing Dreams" with Kaohsiung Rapid Transit Corporation in 2009. Each artwork is created by Yuma and her people; thus, the works are of great significance for them.
Yuma knows it's important for traditional Atayal clothes to evolve with time. For 5 consecutive years from 2010, they have organized "Atayal Clothes Exhibition" combined the fashion, tradition, and art. These creative designs incorporate the element of fashion with traditional clothes from 8 major Atayal branches. The exhibition is especially popular among young people.
In addition to the domestic market, the association also made large decorations and furniture with Atayal woven designs. They are particularly popular among Five-star hotels and boutique hotels.  Orders kept coming from them. The association even received orders from museums and well-known hotels in Sweden, Norway, London, New Zealand, and Japan.
These artwork orders developed an integrated supply chain for manufacturers in the tribe: from growing ramie processing, weaving to assembling; everyone in the tribe can find their role and takes part in it. It's as if they returned to the traditional society where "everyone worked together."
Establish a School System to Influence People
Yuma working hard for group economy never once forgets a hard time for the rediscovery of their traditional culture. "Continuous and influential programs can assist in passing on our traditional culture."
"The Experimental Elementary School" is Yuma's first step to accomplishing her goal to raise more people's awareness. From 2011, Yuma and scholars drafted the school system. Thanks to the support of Multi-Employment Promotion Program, they were able to purchase teaching aids, film documentaries and collect information related to culture. In 2016, "Puma Elementary School", the very first experimental elementary school for indigenous people was founded and Atayal culture will be taught to students through forms of music, art, physical education, and dance.
This action helps facilitate the establishment of six more experimental elementary schools for indigenous people in 2017. In addition to elementary schools, Yuma and her friends are planning systems for junior and senior high schools as well as a university.
Meanwhile, Yuma is planning to establish "Vocational School for Atayal Dyeing & Weaving Crafts". Reference to the skill certification system in the market, she introduces a rating system for dyeing and weaving to teachers and craftsmen while strengthening linking up with enterprises. To realize her dreams, Yuma will fly to New Zealand to do more research for 2 years to observe and learn from the cultural and educational systems of the Maori implemented there for 35 years. She hopes that when she returns to Taiwan in 2020, she will be able to establish the very first school for indigenous people's craft.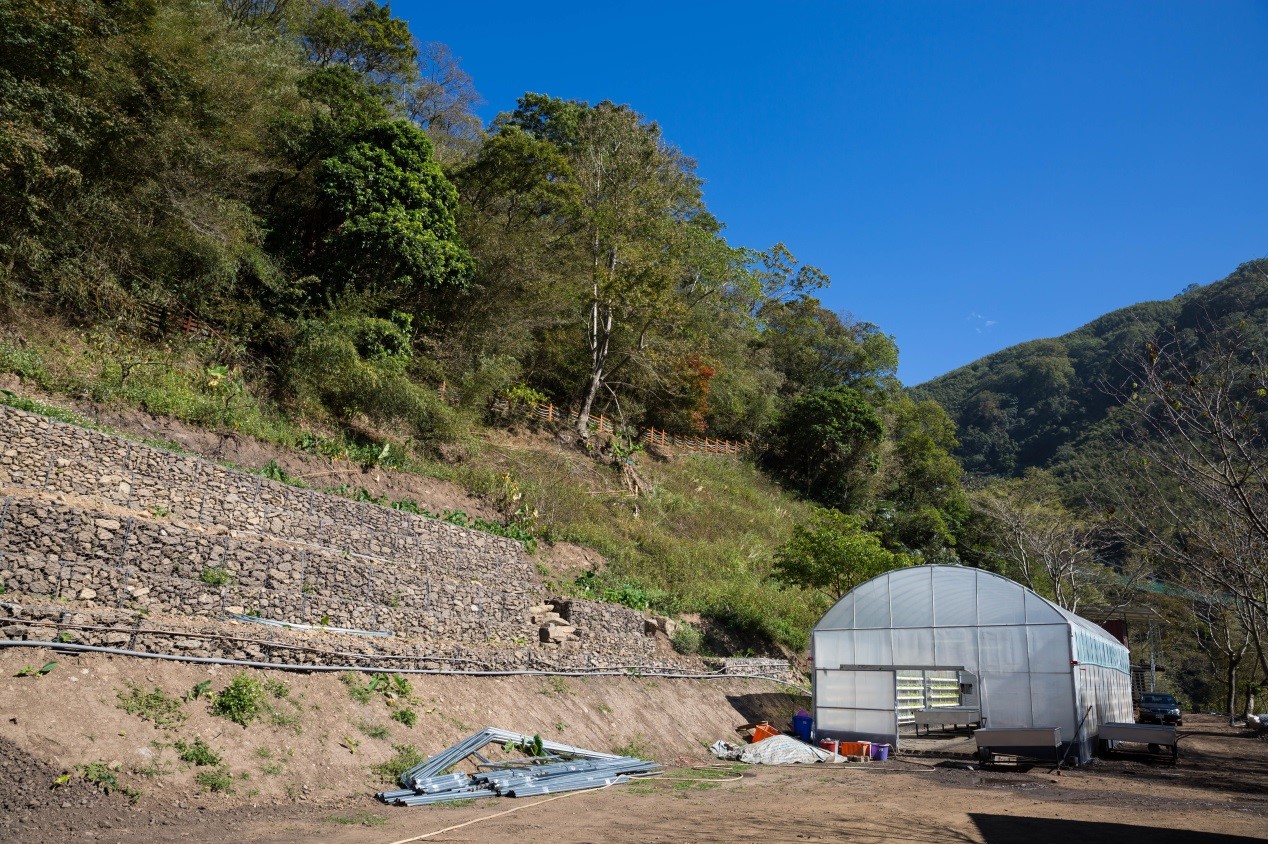 Aquaponics demonstration area (the three-layered slop on the left is where ramie is being soaked and fermented; on the right is a greenhouse. (photographed by Yuan Ting-Yao)
Aquaponics Builds a System Where Culture Co-exist with Economy
Apart from the cultural industry, venture into agriculture is another move of Yuma.
She discovered problems while growing ramie and the idea of "aquaponics" was inspired. Unfolding the plan map, from planting ramie to the long-term care in the tribe, biotechnology by-products, and agricultural produce, the complete and well-organized industrial chain truly knocks your socks off.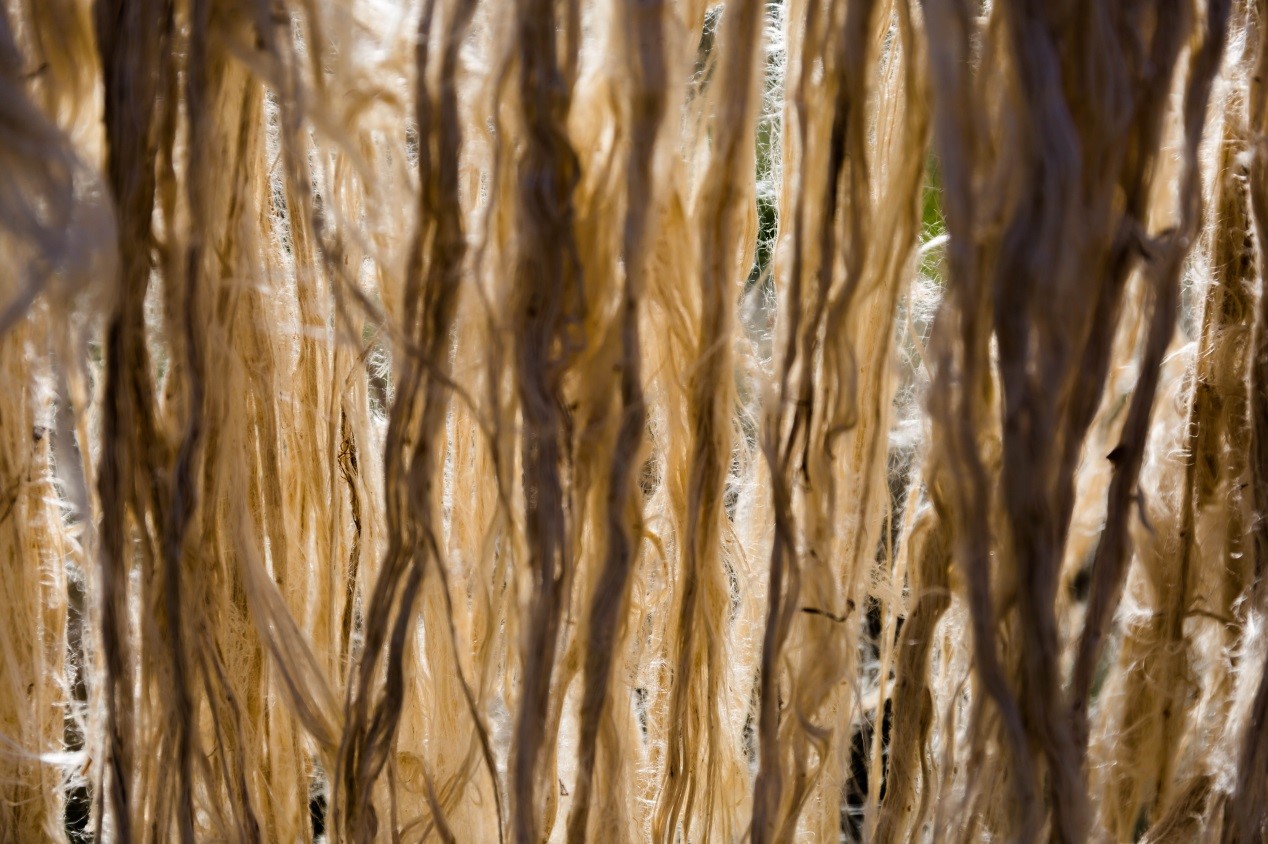 Ramie is the core material for traditional Atayal woven fabric. (photographed by Yuan Ting-Yao)
Currently, the expenses for experiments conducted in this program are sponsored by the Council of Indigenous Peoples. Although its formality is agriculture, every link behind it is related to their culture. From the soaking ramie in water (for it to be sufficiently fermented) to wash it, the fermented water can further be used in fish ponds and for hydroponic vegetables according to its acidity and alkalinity. Besides, ramie is rich in plant proteins used to feed chicken. As for the stems of ramie, they may be used to pave the floor of chicken coops, fostering the environment for massive microorganism decomposition for hummus. As for the roots of ramie, Yuma has been working with a biotech company and has developed for instant drinks that are beneficial to lungs and women's reproductive organs. By growing ramie, it would facilitate circulation as well as promote multiple industries and economic benefits.
Yuma hopes that after this system works successfully in the workshop, it can be promoted to each household in the tribe. Through a more economical and quick method, every household may choose an appropriate scale. By transplanting it to the household, she wants to rediscover a lifestyle similar to the traditional lifestyle of the Atayal tribe and indirectly bring stable profits for them, creating a win-win situation.
All programs and activities are originated from Yuma's passion for dyeing and weaving culture. Step by step, Yuma connects the culture with business to prove the possibilities for traditional culture to be innovative through her actions. By promoting group economy, she reinterprets the traditional meaning of Atayal "gaga" and helps her people regain their confidence.
Aquaponics system (in construction) (photographed by Yuan Ting-Yao)
Wastewater from processing ramie may be the nutrients for hydroponic vegetables. (photographed by Yuan Ting-Yao)
Gaga
In Atayal, Gaga means the division of labor system and rules (for rituals, production, hunting, and fighting) that connect its people closely. Among them, for women, weaving skills are as important as hunting and fighting skills for men. In the traditional Atayal society, weaving is considering an important production work and holds a noble position. However, as time passes by, it is disappearing due to the introduction of the outside culture.
Miaoli County Indigenous Peoples Craft Association
Facebook:https://zh-tw.facebook.com/苗栗縣原住民工藝協會-315591955266981/
Address: 38, 1st Neighborhood, Xiangbi Village, Miaoli County
Tel No.: 037-962219
E-mail:lokah1029@yahoo.com.tw