Article
Turning Sweet Potatoes into Gold
To find Shuilin's identity through cooperation with WDA. They also hope to retain professional talents when the projects end and perpetuate this plan of turning sweet potatoes into gold.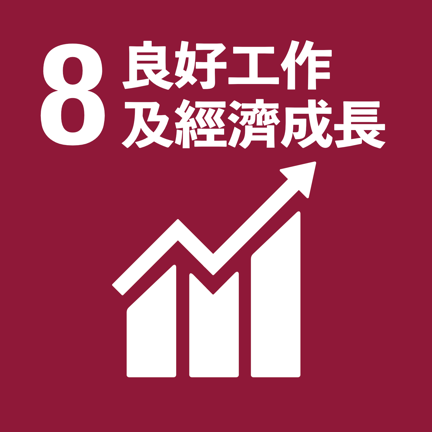 Shuilin Township in Yunlin County is a coastal township, a drive over ten minutes away from the famous Chaotian Temple in Beigang. Without any attractions of its own, even worshipers of the temple rarely visit Shuilin township. The local community founded the Guaranteed Liability Yun-Lin County Qiong-Pu Cooperative Farm. Their brand was built around the township's locally grown sweet potatoes, which occupy 20% of the total production of sweet potato crops in Taiwan. They aimed at turning sweet potatoes into gold.
Shuilin - A Rural Seaside Township that Abounds with Sweet Potatoes
Shuilin Township is a seaside township in the southernmost part of Yunlin, distance from major transportation routes like highways, railways, and the high-speed rail. As a result, even though it is close to the renowned Chaotian Temple in Beigang, worshipers rarely visit the township; it has no significant architecture or attractions. Also though historically, Shuilin is the "pioneering township" of Han Chinese immigration settlements to Taiwan, the general public knows little about it. Shuilin lacks local characteristics. Besides, it also has faced severe population aging and migration issues over the past three decades.
However, the amount of sweet potato production in Shuilin is among the best in Taiwan. The project manager of the Farm Hong Yu-ting, said, "One in every five sweet potatoes in Taiwan comes from Shuilin!" The sea situates Shuilin. The ocean wind carries salt to the soil, causing the sweet potatoes grown there to be delicious, with a unique sweet and savory taste, and a soft, fluffy texture. Unfortunately, the local farmers were good at farming but not marketing. Even though the nutrition value of sweet potatoes has gradually received recognition in recent years, the price of sweet potatoes remains low.
A few years ago, community director Su Yuan-yuan decided that it was time to put a stop to the distressed sales of Shuilin's local crops. He got his son Su Jia-yi, who had made a name for himself in Taipei as "Chef Yi," to return home and figure out a way to develop the sweet potato industry for Shuilin. In 2013, Su Jia-yi founded the Guaranteed Liability Yun-Lin County Qiong Pu Cooperative Farm and served as its chairman and managing director. He signed contracts with local farmers to purchase their crops at an above-market price and used these crops to make processed goods to sell. The cooperative farm also developed its brand - Uncle Sweet.
The Multiple Employment Promoting Project Helps to Market the Brand
The main conditions of the cooperative farm's contracts with local farmers are " pesticide-safe and ideal fertilizing." Sweet potatoes are much threatened by pests, including the sweet potato weevil, rhinoceros beetle larvae, and the nocturnal cotton leafworm. Shuilin alternates between growing rice and sweet potatoes through paddy-upland rotation to reduce the number of pests. However, it is still hard for friendly potato farms to transit into a full organic farming mode. In the beginning, the cooperative farm put a lot of effort into convincing farmers to at least stop using pesticides and herbicides that violate government regulation. The united farm also collaborated with Shuilin Township Office and Dr. Lai Yung-Chang, the root vegetable expert from Chiayi Agricultural Experiment Branch, to organize courses in natural pest control and pesticide management, giving farmers professional knowledge. Hong Yu-ting said, "We voluntarily send our crops for testing a week before harvest. If the crops don't meet standards, we ask the farmers to wait until there is no pesticide residue left on the crops and then harvest. This way, people may feel safe when eating our crops."
To improve the farmer's steady economic benefits and attract young people to return home, the cooperative farm decided to apply for the Economic Type Project of the Multiple Employment Promoting Project (MEPP) from Workforce Development Agency (WDA), Ministry of Labor. Implementation began in 2018 with Hong Yu-ting as the project manager. She led two recruits to promote their own brand in sales expos around Taiwan actively. WDA also introduced a consultation team to the Farm that reexamined the brand positioning and package design of Uncle Sweet. The team also helped them add products to online platforms, which not only implied an additional sales channel but also boosted recognition. Moreover, the consultation team recommended their sweet potatoes to companies in China, facilitating business opportunities for direct raw material exports.
Hong Yu-ting said, "The Farm was established at the same time when our brand was created. We run both self-manufactured and outsourced products businesses. Building everything from the ground up is no easy feat. Thankfully, we had resources from MEPP, which not only created local job opportunities but also provided education and counseling mechanisms. These have been immensely helpful in areas like e-commerce, brand positioning, package direction, and matchmaker marketing."
Plans to Expand Production and Promote Tourism
Uncle Sweet products include not only sweet potato snacks but also sweet potato drink mixes. These come in both sweet and savory flavors and can be enjoyed by children and older adults who have trouble chewing. The brand also formed cross-industry alliances with other companies, such as by selling sweet potato ice cream and gelato at Eslite Living in Taipei New Horizon. They also sell frozen baked sweet potatoes and sweet potato balls to restaurants and breakfast diners in northern Taiwan. She said, "To expand our distribution channels, we attend food expos and bakery expos at the World Trade Center. Every winter, when sweet potatoes are in season, we go up north to attend the large Taipei Expo Farmer's Market. We've even received orders from abroad. In addition to directly exporting raw materials, we also strive to promote sweet potatoes as ingredients for bread and other bakery industries. Take the immensely popular bubble milk tea, for example. The "bubbles" (pearls) are primarily made with sweet potato starch. Some companies have already reached out to us for this reason. Thus business opportunities followed."
To develop a sweet potato export market, the cooperative farm collaborated with the Chiayi Agricultural Experiment Branch to integrate the fluffy and suitable-for-steaming qualities of the original No.57 golden-skinned sweet potato into a new No.74 cultivar. The new variety overcomes the initial shortcomings of storage difficulty; it has a longer shelf life and doesn't deteriorate quickly, making it more suitable for export to foreign markets.
Hong Yu-ting is from the neighboring Township called Kouhu. Having studied abroad, she returned home after graduating to help develop local industries. She said: "The coastal region in Yunlin is truly a rural area. Most residents are elderly. In the few years since I joined the cooperative farm, I've gradually started to feel like I can help local industries. In the future, the Farm plans to establish regional plants to handle processing on our own and strictly maintain the quality of our products. Also, we hope to cooperate with sweet potato farmers in the nearby Kouhu, Sihu, and Dongshi townships to expand processing goods production. We need more human resources. Therefore, we are currently drafting the application to WDA for next year. We hope to transit into the Empowering Employment Program (EEP) of WDA to hire professional talent, encourage young people to return home, and facilitate more local job opportunities. We also hope to establish a sightseeing factory and develop tourism in the future. This way, we can introduce our brand to more people and drive the community's industry and economic development."
From the MEPP to the future EEP, Yun-Lin Qiong-Pu Cooperative Farm hopes to find Shuilin's identity through cooperation with WDA. They also wish to retain professional talents when the projects end and perpetuate this plan of turning sweet potatoes into gold.
▲Shuilin Township in Yunlin County accounts for 1/5 of the sweet potato production of Taiwan. The Guaranteed Liability Yun-Lin County QiongPu Cooperative Farm signs procurement contracts with local farmers to prevent exploitation from intermediaries.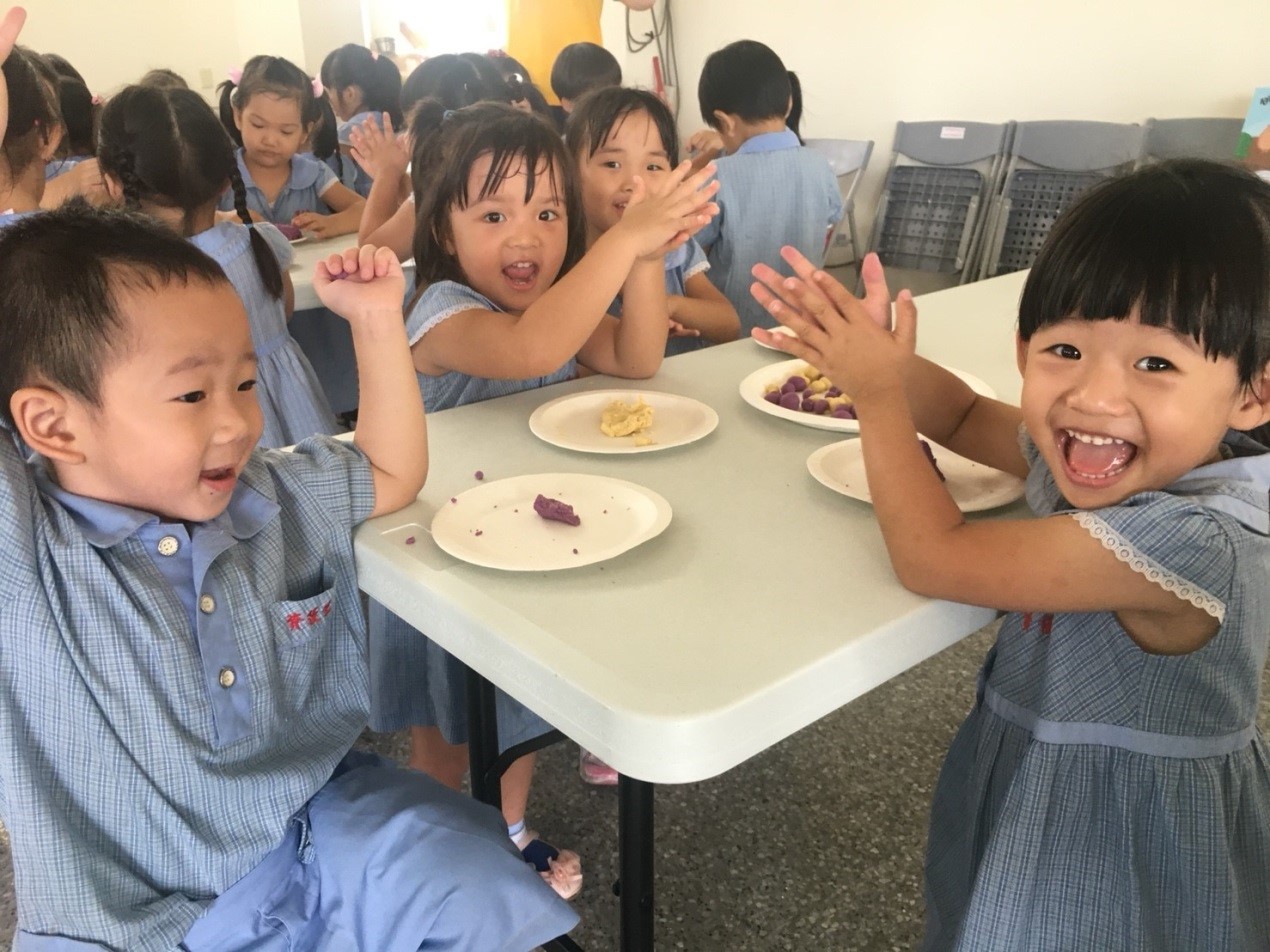 ▲Qiong-Pu Cooperative Farm also cooperates with local schools to organize sweet potato farming and food making experiences.
▲Independent farmer experience.
Case Story - Multiple Employment Promoting Project
Interviewee:
Guaranteed Liability Yun-Lin County Qiong-Pu Cooperative Farm – Hong Yu-ting
---

This work is licensed under a Creative Commons Attribution-NoDerivatives 4.0 International License. 
Please attribute this article to "Workforce Development Agency, Ministry Of  Labor."