Article
The Promotion of Social Enterprises and Ecosystem Development in the United Kingdom
Social enterprises in the UK were originally merely a component of local economic activities and were never part of the government's major policy considerations. However, ever since former Prime Minister Tony Blair publicly voiced his support for social entrepreneurs in his first policy speech delivered in 1997...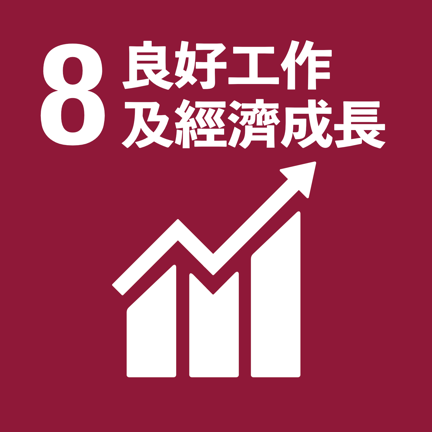 * 2013/0605-0613 BEVT visited the UK

"If the world changes and we don't then we become of no use to the world. Our principles cease being principles and ossify into dogma." ─ Tony Blair
 
Social enterprises in the UK were originally merely a component of local economic activities and were never part of the government's major policy considerations. However, ever since former Prime Minister Tony Blair publicly voiced his support for social entrepreneurs in his first policy speech delivered in 1997, which served as a prelude to the British Government's new policy to support the development of social enterprises, the country has established itself as a trendsetter in social enterprise development, and governments around the world have begun to study and follow the UK's practices.
In 2006 Tony Blair merged all social enterprise divisions subordinate to cabinet ministries in charge of commerce and industry to form, under the Cabinet Office, the Third Department Office, which was charged with centralized promotion of social enterprise development. Although David Cameron set up the Office for Civil Society after taking office in 2010 to replace the Third Department Office, he has largely retained the existing policy direction and has since released Growing the Social Investment Market: A vision and strategy, as well as expanding social investment and public welfare venture capital activities and activating social enterprise development. The following are brief descriptions of several landmark events:
1. UnLtd, a foundation that focuses on the development of individual social entrepreneurs, was established in 2000.
2. In 2001 the British government set up the Social Enterprise Unit under UK Trade and Industry (UKTI).
3. In 2002 the civil organization Social Enterprise Coalition (later renamed SEUK) was established.
4. In 2005 Community Interest Companies (CIC, pronounced "kick") was established through legislation.
5. In 2009 a social enterprise investment fund with assets totaling £1 billion was established to invest mainly in start-ups?and existing social enterprises providing healthcare and general care services.
6. Funded with unclaimed assets from dormant accounts at financial institutions and with investments from four major banks, namely HSBC, Barclays, RBS and Lloyds, Big Society Capital has total capital amounting to £800 million and represents major financial power in support of the implementation of "Big Society" policies.
7. The Public Services (Social Value) Act was enacted in 2013, and regulates how government procurement should take into account the three basic principles advocated by social enterprises to improve social, economic and environmental well-being and assess impact, thus encouraging the private sector to create social value on its own initiative.
Looking back at the history of policy development in the UK, it shows that the initial focus was on fostering talent development and expertise as well as on advocating relevant ideas and concepts. The next step was to create a favorable legal environment for the development of social enterprises. Finally, the government took the lead to make available a large supply of funds to create a social investment market and develop a variety of innovative investment tools, such as Social Impact Bonds. This has reshaped the government's procurement practices and provided social enterprises with a friendlier environment with its multi-pronged approach to create an economy of scale effect for social enterprises. The hierarchy of competent authorities in charge of policy is as follows: a supervisory unit is set up under the economic department, with the Third Department Office formed under the Cabinet Office taking charge in the medium term; and at a later stage the Office for Civil Society, which falls under the direct supervision of the Deputy Prime Minister. This provides a window into the process of transformation and elevation of social enterprises from an important area of economic activity in the UK to becoming the core of the government's social and economic policies. From the time when Tony Blair's Labour government was in power with Anthony Giddens acting as adviser, to the current coalition government led by the majority Conservative leader David Cameron, in which no political party has an absolute majority in Parliament, the country's social enterprise policies have been successfully integrated with the campaign platforms of major political parties. These policies have been implemented and brought to fruition regardless of the political party in power, and thus the experience has been preserved and is able to be passed on to future generations with reflection and innovation. In the UK, the focus is on accommodating social enterprises of many different categories as much as possible within the legal system, and social enterprises have always been defined by policy only and without a clear legal definition. This is conducive to the development of social enterprises, as the practice helps to remove the parochial attitudes and prejudices of all competent authorities involved, allowing all relevant government agencies to willingly cooperate and coordinate with one another and carry out their responsibilities. The government has taken a leadership role to consider carefully what the needs are in social development, emphasizing division of labor, cooperation, proactive innovation and other important elements in its governance. After more than a decade, innovative social investment instruments, such as Social Impact Bonds, have finally become a reality in the UK, which is a key foundation that other advanced countries are seeking to emulate.

According to The People's Business: State of Social Enterprise 2013, a large-scale biennial social enterprise survey conducted by SEUK, there are a total of 70,000 social enterprises in the UK, which account for 5% of all corporations. These social enterprises contribute £24 trillion to the overall British economy and employ more than 800,000 people. They span the following industries: healthcare, renewable energy, transportation, retail and housing; 25% of them have improved specific communities, 24% have created additional jobs, 23% have provided support to disadvantaged groups, 22% have improved the health and well-being of society as a whole, and 19% have helped improve access to education and raised literacy rates. Social enterprises can be found everywhere. However, the British government has not provided a clear definition of a social enterprise; any social purpose-driven business endeavor can be designated a social enterprise by its proprietor, and depending on its operational requirements, an appropriate organizational structure can be chosen and registered with the competent authority, including limited company, corporation, community interest company, charitable organization, employee-owned company employees and cooperative.

【Social Investment Market and Big Society Capital】
Big Society Capital (BSC) was established with unclaimed assets from dormant accounts at financial institutions totaling £400 million, with additional capital invested by the four major British banks: HSBC, Barclays, RBS and Lloyds. With total capital of £600 million, Big Society Capital's aim is to become a major impetus for growing the social investment market. What role has Big Society Capital played exactly in the social investment market, and what is its operational structure? The Social Investment Forum, an important platform for social investment intermediary organizations, is funded by BSC and organized by SEUK, a social enterprise advocacy organization in the UK.
Traditional investment models typically involve an injection of capital with the objective of realizing sizable returns. Social investment however is characterized by extraordinary patience regarding return on investment, and more emphasis is placed upon the social impact and degree of change made possible by the investment. It can be clearly seen from the above diagram that traditionally organizations in pursuit of social reform rely mostly on government support, fundraising efforts and charitable donations to sustain their operations in the private sector. Following the completion of the social investment market structure, sources of funding have diversified, and a large variety of financial products and consultation services are now provided through social investment finance intermediaries (SIFIs), which can better understand and communicate with the social sector and help organizations to obtain sufficient and relevant support in their pursuit of achieving social missions and in their journey in pursuit of long-term viability.

In order to ensure that Big Society Capital is properly run without deviating from its designed purposes, the government designates a company to take over daily operations under government supervision, which is similar to the way investment banks operate (these companies are not banks in the traditional sense, although many do refer to them as "banks"). In fact, they neither invest the money directly into social enterprises nor provide subsidies to the SIFIs' operations, but rather provide investments or loans, in other words playing the role of the banks' bank, or wholesalers in the overall investment system. Take BII as an example. On the one hand, it accepts loans from Big Society Capital and reinvests the funds in social enterprises to create social benefits. On the other hand, part of BII's earnings must be returned to Big Society Capital in addition to interest payments, although the investment or loan amount from each SIFI along with the interest rate, repayment conditions and other factors are determined by Big Society Capital based on the SIFI's business plan. Under these circumstances, a virtuous cycle has been formed, with investors obtaining returns and lenders receiving interest payments, which extends the useful life of each fund and can even lead to long-term viability and sustainability. With the government providing them a leadership role in investing, a leverage effect for other investors to join in efforts and provide additional funds has resulted, which creates a larger, more abundant social investment market that can collectively provide SIFIs with a steady and ample supply of capital. In addition, with all upstream, midstream and downstream roles filled in the division of labor, a smooth operational system with adequate supply of resources has indeed been formed.

With the support of the Cabinet Office, SEUK has organized a Social Investment Forum event once every three months for two years. Through this forum, major SIFI operators gather at a single event to discuss the current state of development in this market, what the market requires and other issues. SEUK in turn compiles these discussions into specific policy opinions and submits them to government administration units in order to maintain the direction of policy and to meet the actual needs of society.

【Public Services (Social Value) Act】
The legislative impetus of the Public Services (Social Value) Act was a reaction to the large amount of public funds spent by the government on procuring public services from the private sector. For example, the UK government spends a staggering £200 billion each year on medical and healthcare services through the NHS. However, in the past the single most important consideration in government procurement was the price, and government agencies of each level were only interested in acquiring products and services at the lowest costs possible. Helping social enterprises to become more competitive and advantageous in government procurement has long been one of the crucial concerns of SEUK. Under the "Big Society" policy guidelines proposed by Prime Minister David Cameron, in order to encourage the general public to take the initiative in creating social value so as to offset the imbalance created by the government's gradual reductions in social welfare spending, the British government began working on the legislative process of the Public Services (Social Value) Act.

The Public Services (Social Value) Act has not adopted traditional continental thinking of protective procurement, which requires the government to acquire a certain proportion of products and services from social enterprises (Taiwan's People with Disabilities Rights Protection Act has similar provisions). In fact the legislation stipulates that government procurement should consider three fundamental areas in terms of value: how local society, economy and the environment can be improved. Thus, social enterprises, which focus on these three fundamental areas of concern, naturally enjoy a certain level of advantage when competing with other enterprises in government procurement. The design of not requiring the government to procure products and services from social enterprises implies that this is not a piece of legislation that is concerned only with social enterprises but one that aims to create more social value. On the one hand, social enterprises have maintained their umbrella framework and retained the flexibility of being able to choose their own organizational form. On the other hand, this legislation discourages ordinary corporations from claiming that they are social enterprises for the sole purpose of winning government tenders (recall that any business or organization in the UK can claim to be a social enterprise, a practice that does not violate any laws), and so companies must be actively involved in actions that improve local social, economic and environmental conditions, such as hiring more members of disadvantaged groups locally, adopting environmentally-friendly products, paying more attention to corporate social responsibility practices, and even taking the initiative to transform into a social enterprise (e.g. changing company registration to become a community interest company).

【Community Interest Companies & the CIC Regulator】
Community interest companies (CICs) are a special form of corporate organization. Any business must first register with Company House (similar to Taiwan's Department of Commerce) as a company before it can apply to the CIC Regulator and register as a CIC. In some ways CICs are the same as ordinary companies and are engaged in providing all types of products and services. The most important distinguishing feature is that a CIC's mission is not solely to achieve the highest profit possible but also to create benefits for the community, e.g. hiring more young people, older and unemployed persons and those with disabilities.

What is different from the information gathered earlier is that although the BIS official website has not listed the CIC Regulator as one of its subordinate agencies, Saeed indicates that this is because BIS wishes to emphasize to the public that the CIC Regulator operates independently. During the legislation process of the Community Interest Companies Act, one important consideration was to determine how a company applying to register as a CIC could create social benefits, which was a segment of the review process that it was necessary to complete outside of the department in charge of commercial affairs, and it was decided that the legislation should designate the post of CIC Regulator to be a parliamentary appointee, with BIS organizing all necessary personnel to form an independent department responsible for carrying out the actual responsibilities. To BIS, the CIC Regulator is a member of the team responsible for providing social enterprise-related services. To the general public, the CIC Regulator is an independent agency in charge of CIC registration, review and administration.

This work is licensed under a Creative Commons Attribution-NoDerivatives 4.0 International License.
Please attribute this article to "Workforce Development Agency, Ministry Of Labor".