SE in Taiwan
Happen Co-working Space: Where Dreamers Gather and Realize Dreams
The concept of "Co-working Space" has been developed for the growing number of freelancers in the west. They are writers, illustrators, designers, and entrepreneurs who although not confined to fixed offices need emotional support and exchanges and cooperation with people from the same and other industries.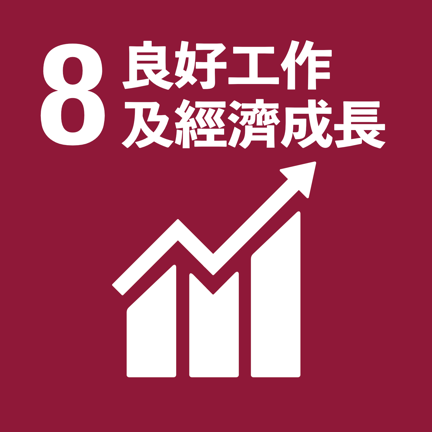 The owner of a shoe store in the Central District of Taichung City reminisces, "This used to be a splendid area in the past. First Square used to bustle with shoppers and when walking under the arcades you had to yell, "Excuse me! Excuse me!" Our opening hours were long back then. We opened at 10:00 am and closed at midnight. Now the area is in decline and the arcades are empty after 9:00 pm."
This used to be the first urban planning district in Asia. The Japanese colonial government designed a checkerboard road network, constricted the Taichung Railroad Station, regulated the Green and Liu Rivers, and built green avenues. Later on, the Nationalist Government brought a large number of military dependents, fostered numerous industries, erected business buildings, and attracted department stores. Human crowds and traffic flows were diverted to the surrounding areas of the Central District with its extremely vast land area, its wide and extravagant roads, and its luxurious and bright stores.
In the end, the former downtown district turned into a dilapidated area with neglected streets, sporadic traffic, and closed stores. What has been left behind is old dance hall and KTV shop signs with spots, stains, and plants growing through the roofs.
Yet, there are two girls slightly over 20 who hurried back to their hometowns to establish "Happen Co-working Space" to unseal this old district which languishes in its history together with passers-by. What they see is not dilapidated ruins or haunted buildings but artistry, memories, and hopes left behind by generations of workers and masters, stationed US soldiers, migrant workers from Southeast Asia, and prostitution and gambling businesses.
In the company of "Happen Co-working Space", darkness in the Central District gradually gives way to the light of dawn.
Travel through time in search for the owner of the old house
The concept of "Co-working Space" has been developed for the growing number of freelancers in the west. They are writers, illustrators, designers, and entrepreneurs who although not confined to fixed offices need emotional support and exchanges and cooperation with people from the same and other industries. In 2005, Brad Neuberg, software engineer at Google, pioneered the idea of turning his storage area at home into a recreational space and sublet it to three good friends employed in the technology industry. He later allowed other people to use this space. Henceforth, the concept of Co-working space quickly spread from San Francisco to every corner of the world.
The founders of "Happen Co-working Space", Ms. Jia-Yuan Qiu and Ms. Pei-Qi Zhang, are students of the NTU Departments of Sociology and Finance. Their areas of expertise are completely different, but they jointly created a plantation on the roof of the Department of Sociology together with members of their group in a course on social innovation. In addition to joint cultivation, they also participated in discussions on how to allocate crops.
This final assignment has left a deep impression in the minds of Ms. Qiu and Ms. Zhang. Upon graduation, they did not enter the job market and chose instead to return to Taichung to revive the "Audit Village", which had been abandoned by the city government a long time ago. After a couple of months, they suddenly realized that they knew very little about their hometown. The rows of shabby houses in the Central District, in particular, always made the two girls ponder about the history of these old houses.
They then decided to stay here to reawaken the spirit of the Central District, which had been covered in dust for a long time. In the following year, the two girls searched for a temporary lodging and visited Japan to inspect the development of the co-working space concept. On the other hand, they raised funds via the Crowdfunding Platform FlyingV.
After an overseas inspection tour and examination of over 60 houses in Taichung, Ms. Qiu and Ms. Zhang finally selected a law firm with a "for rent" sign. The two girls called the real estate agent who told them that the listing had been canceled because no tenants had been found over a long period. They were very unsettled, but luckily, they were able to locate the grandson of the owner in America on Facebook. After many twists and turns, they were able to contact the oldest daughter of the lawyer, surnamed "Bai", who currently still lives in Taiwan.
When they met, they found that Ms. Bai was a benevolent old lady over 80 years of age. After listening to the account of the two young girls, she decided to rent the house to them at a very affordable price. The two girls who had no job experience had to rummage through their chests and cabinets to locate the New Year Lucky Money, pocket money, and teaching assistant salaries accumulated over many years to initiate the renovation project.
Sharing of resources and creation of a little stage for dream makers
When Mr. Bai returned from his overseas studies in Tokyo over 70 years ago, he constructed a law firm in Itchome, Midorikawa Cho, Taichung during the period of Japanese rule. His European-style house exudes a simplistic and generous aura even today. Although Ms. Qiu and Ms. Zhang really wished to preserve the original layout of the house, a large number of internal spaces had completely lost their original appearance because the electricity company had previously rented the house. The two girls therefore had to slowly restore the former appearance of the house based on pictures provided by the Bai family and the only desk left over from those days.
The two girls acquired discarded second-hand furniture from a resource recycling plant and a school with the goal of generating a maximum effect through simple means. People became gradually aware of this intention via the Internet. They were therefore able to raise NTD 200,000 via FlyingV and attract an investment of NTD 3 million by Philo Social Enterprise. The grand opening finally took place in 2013. Ms. Jia-Yuan Qiu says with a smile, "The NTD 200,000 we were able to raise was not enough, so we just tested to see whether this approach can be accepted by society. In addition, we also viewed this as a marketing method!"
In this two-story building, the first floor serves as an open space for meetings, lectures, movie showings, and exhibitions. A kitchen is also available to meet the cooking and dining needs of users. The second floor is an exclusive workspace, which is available for long- or short-term rent for NTD 150/hour, NTD 250/day, or NTD 3,500/month. Next to this space is a Japanese-style Tatami area near a large window, which can serve as a rest area for tired users.
Initially, the space attracted interior designers, comic illustrators, industrial designers, photographers, and a writer from New Zealand. Ms. Qiu points out that "our main goal is to serve as an intermediary between SOHOs and entrepreneurs through exchange of resources and space sharing. People with dreams and ideals but without a clear direction receive assistance here and may even be able to raise funds. At the very least, they achieve a certain exposure."
Despite these opportunities, she also laughingly points out that "it is actually quite embarrassing for people to sit here and introduce themselves to each other. The kitchen is therefore the perfect place to get to know each other. People tend to chat about their work, goals, ideals, and currently required resources while they are washing and cutting vegetables and cooking their dishes. Somebody will chime in, start a discussion, or provide support, which in turn leads to agreements to jointly promote certain programs. This relaxed atmosphere is most conducive to resource linkage."
Other people plan to open a braised food stand and rent the arcade space in front of the house to hold a tasting event. The owners also organize "Entrepreneurship weekends" to bring together aspiring entrepreneurs and investors to help provide initial capital. Lectures in the fields of art and culture, entrepreneurship sharing, social issues, and public opinion are held on a regular basis on weekdays.
Outside the building the whole city is turned into a co-working space
 "Happen Co-working Space" is not the first business of its kind in Taiwan, but it covers the largest space since it has imperceptibly converted the whole Central District into a working space.
After the business was firmly on track, "Happen Co-working Space" boldly took the next step by organizing "Central District Tours" to give visitors an opportunity to explore the human and cultural environment of the Central District based on five major themes: "Gourmet Roaming", "Ancient Houses and Roads", "Craftsman Skills", "Light & Shadow Tour", and "Joys and Sorrows of Entrepreneurship". These are one-day tours limited to eight participants. The area is explored on foot under the guidance of locals who provide visitors with an in-depth understanding of the stories of the Central District.
Mr. Ka-Shiang Liu, a poet from the Taichung area, was invited to take participants to a local market to purchase more than 10 different locally grown vegetables. The participants were then divided into groups for the preparation of dishes in the kitchen. In the afternoon, they visited the Central District to get a better understanding of traditional handicrafts, old houses, and culinary traditions in Taichung including Tatamis, handmade cheongsam dresses, lotus seeds, and thick noodle soup. In the evening, they learned private recipes from old masters and grandmothers from different regions in the "Yuli" shared kitchen area. The homemade dishes and self-prepared condiments were all made from local ingredients.
Through these tours, "Happen Co-working Space" leads participants to get to know the Central District from a brand-new angle, gives a rising number of people a better understanding of social innovation issues, and builds friendly relations with residents of the old city. In 2014, a long-term partner quartered in the house was even elected borough chief of the Luchuan borough.
In addition, Philo Social Enterprise also sponsored the Partnership Project. Five teams named "Cinema of Change", "Friendly Rabbit", "Surface", "New Craftsman", and "Tree Talker" were selected to promote different types of social innovation. Upon conclusion of the project, the groups jointly organized an exhibition titled "30 Days in the Old City" based on themes centered around the life, space, architecture, events, documents, and resident patterns of the Central District with the goal of converting the Central District into a large-scale museum through the static exhibition and dynamic activities.
The static exhibition included the painting of idle spaces, a photography exhibition, and local store experiences. "Dynamic activities consisted of an "Introductory Presentation of Achievements", the "Luchuan Marketplace", and the "Closing Sharing Event" spanning a period of 30 days as well as small-scale activities organized by teams or stores such as Rabbit Experience Event, Little Luchuan Tour, Music & Film Festival in a Southeast Asian eatery, working holiday in a carving shop, metalworking experience, and art and culture activities at an independent bookstore. The goal of these activities is to attract more visitors who wish to gain a deeper understanding of the old city center and are willing to enter the area and participate in the construction work.
These activities were jointly planned and promoted by the two founders of "Happen Co-working Space" and seven apprentice store managers from universities in Taiwan and Hong Kong. Ms. Qiu points out that "we later realized that we ended up neglecting our own business to organize external activities. We therefore trained several apprentice store managers. One of them was later selected to serve as a full-time manager, while university students from Hong Kong founded a club that shows concern for social enterprises upon their return."
"Happen Co-working Space" focuses on the fulfillment of youth dreams and social innovation and provides resource matching and a space filled with creativity that facilities the brainstorming for ideas and mutual encouragement by specialists from different fields with the goal of initiating more social practice activities in central Taiwan.
Due to the existence of "Happen Co-working Space" and the company of a group of youths, every flower, plant, brick, and tile in the Central District is no longer neglected and ignored.

This work is licensed under a Creative Commons Attribution-NoDerivatives 4.0 International License.
Please attribute this article to "Workforce Development Agency, Ministry Of Labor".