Article
Development of Social Enterprises in Singapore
Despite Singapore's high per capita income, there remain low-income members of disadvantaged groups in the country. Through the development of social enterprises, Singapore's society has enjoyed a more balanced and stable income distribution.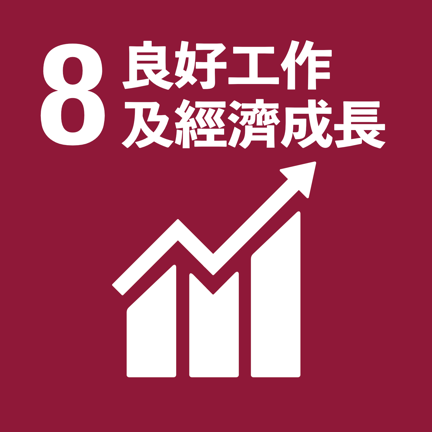 Development of Social Enterprises in Singapore
* 2012/0929-1004 BEVT visited Singapore

Despite Singapore's high per capita income, there remain low-income members of disadvantaged groups in the country. Through the development of social enterprises, Singapore's society has enjoyed a more balanced and stable income distribution. The "Many Helping Hands" policy initiated by the Singapore government affords ample room for development of "social entrepreneurship" and "social enterprises," thus fostering partnerships between civil organizations and the government and allowing many social development issues to be successfully addressed through innovative solutions.

Singapore has a long history of social enterprise development. Social enterprises are equally important for their contribution to the Singapore economy and to society as a whole. They are quite diversified, with the participation of many outstanding enterpreneurs in social enterprises. A mature Asian social enterprise environment has been developed successfully, which may provide a model for the development of fututre policies in Taiwan to the promotion of social economy and the creation of job opportunities.

The Ministry of Community Development, The Ministry of Social and Family Development(MSF) published a Report of Social Enterprise Committee in 2007, which included the following topics: Social Entrepreneurship and Social Enterprise in Singapore, The Social Enterprise Committee, Encouraging and Facilitating Socially Responsible Enterprises, Building a Pro-Social Enterprise Environment and Creating a Culture of Social Entrepreneurship. The report demonstrates the positive force of the government and civil organizations through policy discourse and case descriptions.

(1)A focus on business operation models
Singapore's social enterprises particularly value business operation models since non-profit organizations can also be operated using business models. On the whole, organizational operations (including production, marketing, human resources, development and finance) are carried out by professionals with specialties and planning capacity, and network resources are utilized to the fullest extent. It could be a simple business model, but the objective remains to provide high-quality products and services.

(2)Strengthening corporate social responsibility and social enterprise co-operation
Singapore corporations have realized over time that implementing CSR can also bring benefits to an enterprise, such as a positive social image and other advantages. However, if corporations lack knowledge in social planning, they can engage the services of social entrepreneurs to help them fulfill their corporate social responsibilities, which will enable them to influence other companies.

(3)Model for the development of social enterprise production networks
Singapore has many social enterprises engaged in the sale of handicrafts via consignment. They are responsible for providing original product designs and materials as well as subcontracting production to disadvantaged groups. This is similar to Taiwan home factories in the past, with guaranteed purchase from the subcontracting companies. The pressure of running the business is borne by the social enterprises, which allows members of disadvantaged groups to enjoy a stable and sustained income.

(4)Operations and use of space
Singapore has had much experience in allocating idle space in government buildings for the purposes of social enterprise marketplaces and youth centers, a creative concept in space utilization that can be adopted by other countries. This practice brings together enterprises that are similar or complementary in nature or are industrially correlated, which results in an industry cluster effect and pools information on various entrepreneurship resources. These efforts enable idle space in government buildings to be utilized in a more efficient manner.

(5)Industry sectors of government-led social enterprises
There are many social enterprises in Singapore that serve the restaurant and catering industry. This is the result of the government's encouragement and promotion. The quality of food served and the development of specialties are the main focus in the restaurant business, and most establishments conduct their operations via "word of mouth" advertising. Most social entrepreneurs prefer that the patronage of their customers be based on merit rather than sympathy.

(6)Limited needs-based financial support for emerging social enterprises
The ComCare Enterprise Fund (CEF) established by Singapore's Ministry of Ministry of Social and Family Development(MSF) provides seed funding for social enterprise start-ups for the first one to two years' operating costs with no further support given, which encourages social enterprises to become sustainable and subsequently less dependent on government funding.
CEF provides funding to help newly established enterprises to meet initial operating costs. Funds can be utilized in a flexible manner and not just limited to personnel recruitment, marketing costs or facilities. In addition to financial support, CEF also introduced a social enterprise mentoring program in late 2013, with entrepreneurs serving as mentors to help qualified social enterprises to grow in size and to enhance their social influence.
From the perspective of the development of social enterprises, the Singapore experience provides two sources of inspiration. The first source of inspiration is that the operating funds that are needed the most at the inception of a social enterprise are likely to be infrastructure-related rather than personnel expenses. Therefore this allows the planning agency to have greater leeway in making decisions regarding how funds are used, which is better suited to the development of the desired types of social enterprises, to their development environments, choices of investment projects in the market, and adaptability: The second source of inspiration is associated with the exit mechanism adopted upon fulfillment of the project's interim objectives. The funding program may provide assistance at different stages based on the operating status of each funded enterprise in order to avoid situations where the enterprise's operations suffer from arrested development and lack resources, or the enterprise fails to become sustainable and becomes over-reliant on government funding.

(7)Promoting internationalization of social enterprises
Singapore places emphasis on social enterprise-related policies and making them known internationally, which allows people from around the world to learn more about how social enterprises are promoted in Singapore. The country also actively participates in international exchanges and networking activities. For example, the Social Innovation Park (SIP) organizes a Global Social Innovators Forum (GSIF) annually and invites over 530 representatives from 30 countries to the event.

(8)Placing emphasis on young people's social enterprise education and start-up environments
In Singapore, both the government and civil organizations encourage young people to engage in entrepreneurial activities.

1.The Government
The government's involvement includes entrepreneurship training both in and outside of school. While still in school, young people's education emphasizes practical experience and participation, using the Youth Social Entrepreneurship Programme for Schools (YSEP) to encourage schools at all levels to make proposals for their students to participate in social enterprises. Students have the opportunity to learn about social enterprises and the associated social issues starting from primary school. Students at the university level are provided with internship opportunities, which reduces the high costs and risks associated with business start-ups for new graduates.
Outside of school, the government has established the SCAPE Youth Centre, which is conveniently located in an urban area with a concentration of shops with fashionable commodities and apparel to attract young consumers, as well as providing entrepreneurship courses and venues. There is also a Youth Leadership Centre, DBS Bank's loan service station for youth entrepreneurship and social enterprises, youth radio station (987FM, A MEDACORP Station) and a Youth Suicide Prevention Centre. These all ensure that when young people are interested in starting a new business they can receive adequate consultation, information and resources.
Continuing on from the above discussion, the Singapore Government encourages young people to participate in the creation of new businesses while they are still in school. Teachers provide the leadership in helping students to understand, experience, participate in, and gain practical experience in social entrepreneurship. The emphasis on this is perhaps related to Singapore's lack of natural resources and the fact that commercial activities are the core of the country's economy. Furthermore, from the planning of the YSEP and SCAPE Youth Centre, it can be seen that Singapore values students' practical experience and participation, which provides an important lesson: textbooks and teaching materials in school should include topics on social enterprises or social entrepreneurship. Teachers must first be educated themselves on what exactly are social enterprises and social economy, as well as their value and impact on the development of the economy, society and the environment, before they can provide guidance to students on understanding these issues and participating in related processes.
 
2.Private sector
The HUB Singapore, located at the National Youth Council Academy in the heart of Singapore, encourages young people to take on the responsibility to improve society and the world and to engage in social entrepreneurial activities. It also brings together consultants from the business community, venture capitalists and possible partners from the wider community to form a social network for entrepreneurs.
The HUB Singapore was the first HUB organization established in Asia. Subsequent HUB networks were later established in Tokyo, Kyoto and Seoul. Currently there are a total of seven HUB networks in Asia. This suggests that young people in these areas have a certain degree of entrepreneurial capacity, and they have access to mature economic development environments. Adopting the learning and venture capital cooperative system of HUB enables social entrepreneurship to receive more attention and reduce business operational risks as well as increase the likelihood of success.
Another social enterprise organization, O School and City College, places special focus on the re-education of school dropouts. Guidance is provided to students through dance classes to help them understand themselves, develop other interest areas and rebuild confidence. The aim is for students who have given up on school to realize that society has not given up on them and continues to provide them with learning opportunities.
The common characteristic of civil organizations in Singapore is the comprehensive support and counseling systems, from which students and members are given access to moral support and assistance through other activities (e.g. dance and entrepreneurship) within the organizations. They are able to find the required resource networks and channels through the support systems offered by the organizations with minimal risk.

Conclusion
Although no specific legislation regarding social enterprises has been enacted in Singapore, the country does value the effectiveness of programs and the profitability models of enterprises that it funds. The government is willing to provide adequate resources at the inception of social enterprises, including financial support, consultation, mentor matching and guidance on business operations. However, as the government requires CEF-funded enterprises to become sustainable, with a mechanism for these enterprises to give back to the community, the application process is rigorous and the support system provided is comprehensive. If the applicant does not have a viable business model or cash flows, the government will not provide the funding. In short, the Singapore Government has adopted a venture capital perspective in financing social enterprises and places particular emphasis on encouraging the development of specific industries. This allows resources to be utilized effectively and dependence on government resources on the part of the funded enterprises can be eliminated. In this regard, Taiwan could take a leaf out of Singapore's book when it comes to the formulation of policies on social enterprises.
Policy implementation covers a broad area. The government is responsible for education in schools, cooperates and interacts closely with civil groups, and is also willing to adopt innovative proposals from civil organizations. Overall, the emphasis is on market mechanisms and practical implementation. The foundation of Singapore's promotion of social enterprises lies in the sufficient business knowledge and management concepts of the originators and participants in these social enterprises. Many founders of social enterprises were themselves business proprietors at some point in time and they possess appropriate business management concepts with respect to operating costs, business models and operating practices as well as the quality of products and services. They are also skilled at making observations and the timely fine-tuning of enterprises.