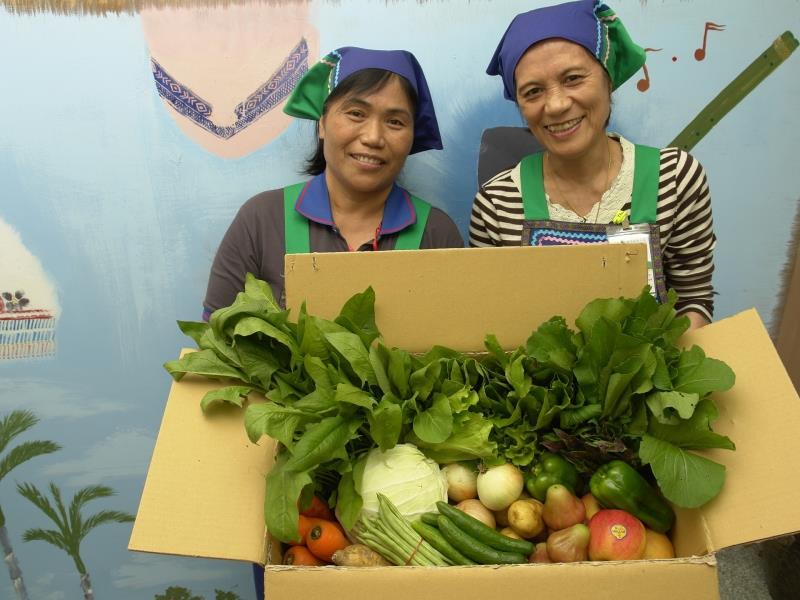 Co-Marketing Taiwanese Tribes to Promote Indigenous Cultures
Searching for the Direction for Indigenous People through Tribal Education Promotion
Though the 921 earthquake in 1999 destroyed homeland of many indigenous tribes, optimistic aboriginal survivals didn't get disappointed. On Sep 28th 2002, Indigenous tribes along with local tribal workers together founded "Association of Taiwanese Indigenous People's Development" (hereinafter referred to as "the association") for the promotion of indigenous tribal development and autonomy.

The belief of the association is using the traditional wisdom and value to create new hope for the tribes. Through promotion of tribal education, knowledge of every tribe can be passed on. Also by investing in digital archives and empowering workers in tribal organizations, the discussion of tribe development will be stimulated.

E-Tribe: A Way to Market the Tribes
Based on the discussion of scholars and experts, the association participating in "Multiple Employment Promotion Program (MEPP)" held by Ministry of Labor (MOL) came up with the idea of "E-Tribe". That was to build up an online marketing platform at an affordable cost as a new medium for the tribes to promote their products. The project was broken down into two parts for people in Taipei and for in Puli region. The Yuan Xiang Tribe in Taipei was in charge of marketing and promoting organic and natural foods and its idea, while Tribal Industry Promotion Center?in Puli area, Nantou County took responsibility to plan and carry out food-origin visiting tour and educational courses.

Combining the concept of fair trade and the spirit of indigenous tribes, industrial co-marketing has lowered the cost for each small tribe. As long as the tribe meets the requirements, the association and partners from MEPP will help the tribe promote its cultural feature and package its story. Upon the set-up of its webpage and e-commerce service, soon the tribe can start to market its products through the internet.

Since the cost in sales and distribution channel is remitted thanks to "E-Tribe", the association can use most of its benefit in necessary marketing cost and tribe development. The financial independence and self-sustaining also come to existence step by step for the association. As for employees empowering, with the assistance of "Chinese Organic Agricertification Association (COAA)", the association promotes the "Participatory Guarantee Systems (PGS)" and relevant training and consulting courses.

The association also devotes deeply in community friendliness. It not only builds the direct bond between farmers and consumers by PGS but also works on digital managements, setting up complete POS (point of sale) system. In terms of business management, it also comes up with several doable creative methods, such as strengthening the management on school lunch, developing deli and processed food market. Besides, it designed membership system. By offering different discounts to "Regular Member" and "Award-Points Member" respectively, continuous purchase from consumers is expected. The Yuan Xiang Tribe Market in Taipei promotes various organic products from tribes all over Taiwan to citizens in Greater Taipei, arranging festival campaigns and online promotion to accumulate credits and clients.

Now the association has welcomed its 10th year anniversary since its establishment. Starting from Grassroots Environmental education and classrooms to promote organic farming, the association accompanies every tribe along the way to find its future direction. This online platform, E-Tribe, for indigenous tribes to promote their products created from the program (An Industrial Co-Marketing and Development Program for Taiwanese Indigenous Tribes) not only provides employment opportunities to indigenous people, females and vulnerable groups, but also helps them find their positions in the tribe. In the future, the association will continue building up brand for indigenous people through E-Tribe.

This work is licensed under a Creative Commons Attribution-NoDerivatives 4.0 International License.
Please attribute this article to "Workforce Development Agency, Ministry Of Labor".