Article
Ignite a Light— Yuanai Workshop: The Warmth of Home and Culture
Yuanai Workshop develops local cultural products with indigenous elements, such as clothes, wood, and food. It also provides employment opportunities, which assists and empowers indigenous parents to start up micro-businesses. When they have a stable economic situation, they can build a stable home for their children. The Workshop further encourages local indigenous people to return to their traditional culture.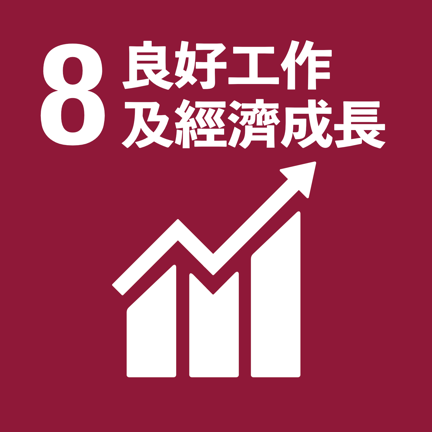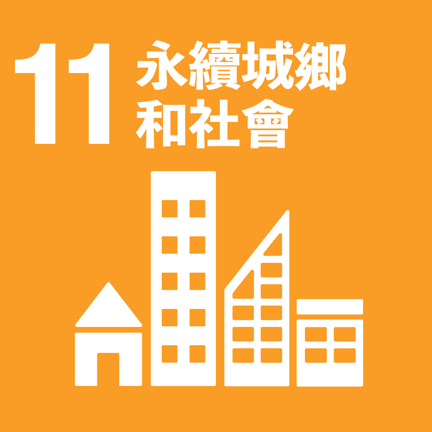 Yuanai Workshop develops local cultural products with indigenous elements, such as clothes, wood, and food. It also provides employment opportunities, which assists and empowers indigenous parents to start up micro-businesses. When they have a stable economic situation, they can build a stable home for their children. The Workshop further encourages local indigenous people to return to their traditional culture.

Culture nurtures a person's character, and parents are children's first teachers. Culture and the company of parents are very important for indigenous children. However, job opportunities are rare in rural areas. To make a living, one or even both of parents have to leave the area to work. Single parents or children raised by grandparents become issues. To avoid cultural interruption caused by population outflow and to prevent marginalized youth from losing their direction, Cheng Han-wen, principal of Taoyuan Elementary, Taitung, thought it was not so much a case of blaming parents' negligence than actively creating opportunities so they can work and stay in the area. This way, they may build their children a secure and warm home. As a result of this idea, Yuanai Workshop was founded.

Cloth Workshop: Weaving Culture, Soothing the Spirit
Textile work is a job close to human beings. In Cheng's mind, women doing textile work may not just bring forth their cultural essence. This work also serves multiple purposes.

Some women cannot leave home because they need to take care of the family. Now they can earn some income by doing textile work at home. Cross stitch weaving contains its own cultural element. Tribal stories flow out from the cloth, and the stories of human relations, ethics or taboos have also become carriers of a rich cultural heritage. People find peace in their hearts when identifying with their culture.

When a mother picks up a needle and thread, her children feel secure as well. They know their mother is with them. Women became the heart of a family through work. Textile work not only creates an income but also supports the continuation of culture and that of a home.

At Yuanai Workshop, the Cloth Workshop is a multi-purpose social platform. It produces care inside and creates connections outside. To encourage public participation, the Cloth Workshop does not purchase cloth but calls for public donations. The Cloth Workshop buffers cultural differences by enhancing mutual understanding in creating support from society.

The partners also seek the sense of accomplishment from doing textile work at the Workshop. In a traditional factory with a standardized production process, individual workers are compartmentalized. You cannot complete a product by yourself. Here, women complete their work on their own. When the customers approve of their work, they find themselves highly appreciated, and that means a lot to them. The Cloth Workshop also provides a platform for products on consignment so that every woman can run their own business and become the owner of their own small cloth workshop.

Wood Workshop: Finding Yourself in the Ups and Downs of Life
Indigenous males also face many challenges. In addition to the shortage of job opportunities, they also need to take care of their families and children. To help create?employment, Yuanai Workshop has men do the work they are most familiar with and helps them find their way. Cheng thinks it is not appropriate to ask men to learn new and strange technologies. To them, the forest and wood are the two things they know best.

To do a job well, one must be equipped with good tools. As women need sewing machines for textile work, men also need their tools. However, they might not have enough money to buy one. Yuanai Workshop purchases machines and rents them to workers. When they accumulate enough money through work, they can have their own machines.

Wood Workshop's materials come from driftwood. Partners of the Workshop pick up smaller driftwood or purchase larger pieces from those who specially pick up driftwood and then saw it into a suitable size. They produce wood craft with traditional methods.

In addition to creating economic benefits, Cheng thinks the biggest value of the Wood Workshop is in its spiritual dimension. The driftwood appears to be useless, which echoes the drifting lives of many indigenous men. The Wood Workshop makes good use of every piece of driftwood, turning useless things into valuable objects. All things are good for something. Every piece of driftwood is imprinted with an inimitable mark given by nature. The Workshop is thus a space for people to work with the works of God, a space that reveals the unique value of all beings.

The products of the Wood Workshop are not painted. In addition to preserving their natural color, the Workshop wants its works to breathe, as well as care for the health of users.

The Food Workshop: Retrieving the Roots of an Eco-Friendly Home
The initial intent in setting up the Yuanai Workshop was the concern for children's education, and it developed a micro economic model in the tribe. The Yuanai Workshop wants not so much to become a bigger organization than to copy other successful experiences and develop local organizations in different tribes. After Typhoon Morakot, Yuanai Workshop began to assist two indigenous groups to develop their own workshops and support local organizations. Cheng is grateful for the Multi-Employment Promotion Program and people from all sectors: they helped local workshops to stay on the right track.

Cheng also stresses the concept of seeing the margin as the center. If the margin is secure, the center can enjoy the same stability. He says people used to enjoy a rich society and abundant?culture here. However, the urban-rural gap cut off the north-south connection of the Southern Link railway line. There is neither commercial development nor tourism here.

Such a difficult situation is the result of government policies that focus on commercial and urban development. In addition, conservation policy forbids indigenous people from returning to their ancestral homelands (in the high mountains), so the indigenous people have no choice but to struggle to survive between the mountains and the sea. Yuanai Workshop encourages indigenous people to re-identify themselves with the things they owned and to start up their own businesses drawing on familiar elements. The Food Workshop was founded based on this concept.

To recover a connection with the land and to find a healing realm for the invisible unemployed population, the Food Workshop has become a platform that encourages farmers to return to traditional agricultural methods. By developing an eco-friendly home, the Workshop wants to ease people's economic burdens with small industry. With work, people find peace in their hearts, and they can have a stable home.

It Is Not Simply a Job but a Force for Change
Working is not merely about making money but a path for one to find meaning in life. People at Yuanai Workshop talked about the dilemma of their generation, and they hoped their children would not get stuck in the same situation. Creating employment opportunities becomes their blessing to their children because they managed to revive the tribe through their efforts.

In addition, with the development of the Yuanai Workshop, change has begun to have an impact on the economic landscape of the area. For example, a local organization managed to raise NT$6000 for a youth growth camp. Children look forward to connecting with adults through this activity, and adults also are expected to pass down their culture. This kind of force can be an opportunity to revive the vitality of Taiwan. Cheng believes that if ethnic minorities disappear in Taiwan, precious cultural assets will be gone for good.

At Yuanai Workshop, many participants come from working class families. They need company and learning. When income increases, women can maintain a stable and secure home, which also affects the way men treat their families. There can be a warm and happy home again, and the incidence of domestic violence issues has also decreased greatly.

Yuanai: a Journey of Learning
At Yuanai Workshop, everyone can choose how much they want to be involved. Once they have decided, they need to be responsible for their own decision. The simplest way is to make their value of their output meet their wages. To some people, they care more about taking care of the family than increasing their income. They can choose to join Yuanai instead of the Multi-Employment Promotion Program. The Workshop demands those who choose to stay or join the employment program to grow and be responsible for their salary.

There is a training stage from three to six months when people first join Yuanai Workshop. When they gain maturity in professional skills, they are asked to produce output corresponding to the value of their wages. If they produce more than expected, they even receive direct economic feedback. In the meantime, the Foundation is ready for new partners. It is used to help them prepare themselves for the learning stage.

When partners can work independently, Yuanai Workshop encourages them to create their own business and make room for others in need. At first, they might feel themselves excluded due to their own insecurity. However Yuanai Workshop visits them regularly and brings them clients. Soon, they begin to see the value of starting up their own business.

Regarding the price of the products, Yuanai Workshop lets them discuss and make their own decision. However, it also reminds them that the best price is the price that a product will sell at. Each workshop has accumulated funds with its surplus. When they cease to receive external resources, they can continue running and paying salary with these funds.

Passing on the Light from Original Love, Yuanai
Yuanai Workshop chooses local marketing as its core strategy. Internet use is not very widespread in indigenous areas, and the quality of the products cannot be fully represented by photos. The most important thing is that Yuanai wants to present the emotional appeal of the products.

Creating a domestic market first is its strategy. If our people don't like our products, we don't sell them to outsiders. Therefore, the Cloth Workshop began from "one student one bag," having mothers make a school bag for their children. School bags carried by the children became the embodiment of a mother's love, and this is the beginning of original love. People appreciated the work, so the business began. Now, every year, people from the tribe purchase goods from the Yuanai Workshop at the Harvest Festival.

This action shows that the best brand spokesperson is the tribe itself. Cheng shares a story about a child from the tribe. He went to college and carried the school bag his mother made for him. Many people asked about it, and the story of Yuanai began to be heard. Behind every product, there is a story of a family, a mother or a father who stands on his/her own feet.

Yuanai Workshop later received large orders from academic institutions and hospitals. They wanted to use their products as gifts to guests of international conferences. Because it is local, Yuanai has more opportunities. However, the heavier workload also caused pressure on the partners of the Workshop since they all have families to take care of. Yuanai Workshop does not expect to expand production but will distribute orders to different indigenous groups, sharing opportunity. Cheng says, "When the lamp in every home has been lit, warmth has come."

Taitung Duoliang Train Station and the Sunrise Driftwood Workshop are the other two development focuses. By promoting tourism at Duoliang Train Station, Sunrise Driftwood Workshop can develop more manpower with multiple abilities and enhanced skills. Multidevelopment of a niche market may be the next direction for the tribe. Via the Xiangyang School, visitors and students can both experience the fun of woodwork and do-it-yourself (DIY) activities. A school may return to its essence in social education.

To Cheng, education is still his favorite and his original occupation. He expects to develop more people to take over his business, making Yuanai the origin of love, and spreading ripples of change from one to another.

▲ DIY woodwork activity; Cheng emphasizes the importance of having people work on things they are familiar with and feel connected to.



▲ Discovering a person's qualities through work; finding one's own value by completing the work alone.



This work is licensed under a Creative Commons Attribution-NoDerivatives 4.0 International License.
Please attribute this article to "Workforce Development Agency, Ministry Of Labor".