Article
UK Social Enterprise Report: First Step Trust
First Step Trust (FST) provides work and training opportunities for people excluded from work because of their disadvantages via diversified business models (business services).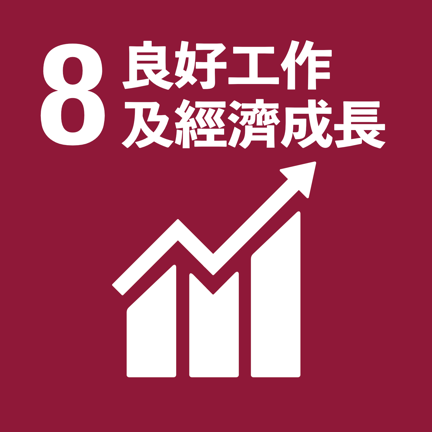 UK social enterprise report: First Step Trust
Organization introduction
First Step Trust (FST) provides work and training opportunities for people excluded from work because of their disadvantages via diversified business models (business services). 50% of the people FST works with have been unemployed for at least 5 years and 61% of people have a CPA level (Care Program Approach) indicating complex needs whilst 78% are on benefits, which indicate those furthest removed from the jobs market. FST also offers a variety of counseling needs. The business services include:
Car inspection & garage services (including training and hiring women mechanics to provide maintenance service).

Competitively priced conference facilities.

Restaurant and catering service.

Design and print service.

Maintenance and gardening service.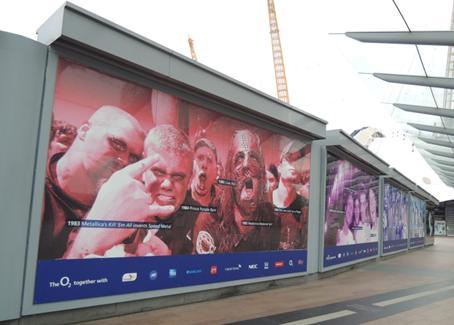 Garage
The garage we visited was the youngest of all FST businesses. It is located in the outskirt of London, roughly 10 minutes by taxi from North Greenwich Tube Station, which is situated next to the renowned The O2 Arena. The arena opened in 2007 and sold over 1.9 million tickets in 2011 to become the most popular performance venue in the world.
Garage is the latest member of FST's business group, and the second floor is the administration center and training ground that oversees the entire business group. The first impression after walking into the garage is the unusually clean floor; CEO Ronnie Wilson told us enthusiastically that not every garage in the UK is like this (OS: same as in Taiwan). There are many garages and tire stores in the vicinity with filthy floors covered in oil slicks that the mechanics have forgotten or are too lazy to clean. Unwelcoming environment and vague pricing are often people's impressions about garages. When FST decided to enter the garage business, they wanted to open a different kind of garage, and this had something to do with the small label on the photo, which reads "Foxy Lady Approved". Yes, this is a garage specifically designed for women, starting from reservation to the completion of vehicle service. Women receptionists are employed to take reservation calls, the price for parts and labor is open and transparent and the garage area is always well lit and clean to encourage women to take care of their vehicle service. Besides the plan to expand to 8 garages in the London area, FST is also training female mechanics, hoping to serve the women car owners from a more empathetic point of view, thereby creating employment for women in the conventional service garage system, something that is extremely rare.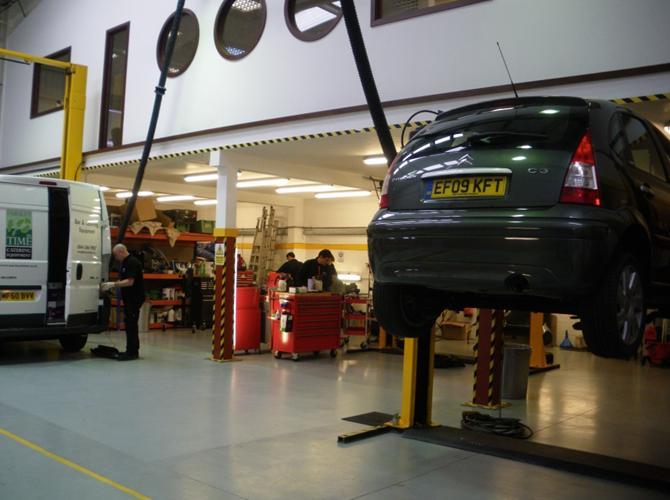 In addition to bright and clean environment, the markings on the floor and maintenance equipment are labeled with distinctive colored tapes or colored blocks to clearly demarcate the work area. One area specializes in tire inspection, while tire changing must be conducted in another area, and a separate area specializes in engine bay inspection and so on. This is unconventional to other general garages that complete almost every process on the same location. The intention of such design is to allow disadvantaged people learning garage service skills to carry out on job training clearly, or to focus on a particular process of vehicle service without hindering or interrupting other vehicles or mechanics conducting other processes. The garage enables disadvantaged people (in this case, especially people with mental health issues) to participate in different service stages according to their personal abilities. This is similar to Children Are Us Foundation dividing the baking process into several stages; perhaps each mental health patient may not have the ability to complete the entire service procedure, but through ingenious segmentation, training and work place design, the task can be accomplished together by several patients.

Administration center
Our visit was divided into two tiers: first floor and second floor. The first floor contains mostly customer service personnel, and the big room on the second floor houses the FST financial center, where all the accounting operations are centralized. We were welcomed by a tall receptionist who constantly paid attention to the amount of coffee left in our cups during the visit and eagerly asked us if we needed refills. According to him, he was originally an IT engineer, after receiving therapy he became withdrawn and insecure for a long time. Fortunately, FST offered him an opportunity to get in touch with people and he gradually built up his confidence to resume working. There are more people just like him in the entire office area who suffer from mental health issues or other disadvantages, including drug and alcohol recovery problems and a history of offending. FST provides them with a commercially operated environment to let them appreciate the stress and responsibilities associated with work, in turn cultivating their employment abilities including the skills and psychological qualities necessary for work. Ultimately, the aim is to facilitate their transition to the conventional work environment in order to contribute for their families and communities.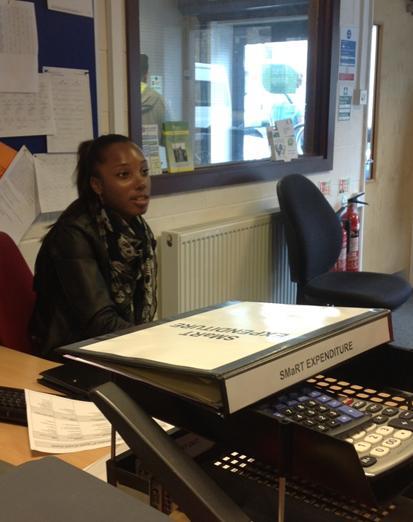 Perhaps you may wonder what exactly is "experiential work"? Yes, most people who work here are "interns" or "volunteers"; they are not laborers because they are not compensated for their work. FST merely offers them transport and meal allowances. For Ronnie, these people are referred by social welfare and medical institutions, and most of them are not psychologically prepared to face their families and communities; offering them a full time job is not difficult, but forcing someone who is not yet prepared to take on a normal job cause tremendous problem for the organization and the individuals. FST focuses on providing a versatile "simulated work environment" so that people on different stages of recovery will be able to choose his/her appropriate work time and frequency.
Since different people have vastly different work attributes and specialized skills, hence the more occupational variety FST can provide the more people they can help. This is one of the reasons why FST decided to open garages. According to Ronnie "Look, the garage not only trains women mechanics, numerous job positions such as reservation, warehouse management and customer relation management are added." It is no wonder that over the past three decades, FST has gradually moved into business management from plant cultivation and progressively developed five business services that generate an annual turnover of £2.5 million, hire 40 employees and maintain approximately 500 intern volunteers.
Restaurant and catering services
After our visit to Greenwich, Ronnie drove a minibus and crammed 12 people, including us and the staff into the car. After an arduous drive (actually we only drove from the southeast to the south), we arrived at their restaurant business Abbevilles Restaurant for lunch. On the road, I asked Ronnie, "On the one hand you have received grants for placing people released from the social welfare and healthcare systems and allow them to work without compensation – which significantly decreases HR cost. On the other hand, you are also exempt from income tax because you are a charity organization. Do the nearby restaurants and garages feel threatened about you undercutting them to seize business, or complain to the government about unfair competition?" Ronnie replied "Not at all. Firstly, the charity organization related laws stipulate that we may not render services below the market-going rate, or we will be forced to pay tax like an ordinary business (perhaps there are other punitive actions as well). Furthermore, we are engaged in businesses that almost no one in the market wants to, and we are employing people that conventional employers are not willing to hire.
For example, for the restaurant we are about to visit next, its management was originally commissioned to a charity organization, after it backed out due to poor business, no individual, company or organization was willing to purchase it. As a result, FST took over the restaurant after it had fall into disuse for some time. Our management strategy was, when faced with the problem of poor business in one location, we bravely attempted to develop catering services. At first, we were not confident whether a culinary team consisting of FST volunteers is competent to cope with catering services with varying quantities on an irregular basis; fortunately, we not only managed to do so but also built up quite a reputation. After the operation became stable, the profit were returned to FST for further investment and create more simulated work experiences, in turn helping more people to take the first step in returning to the society. Since we have generated substantial social benefits, thus few people have questioned us about stealing others' business."
Walking into Abbeville's Restaurant, the service staff welcomed us, ushered us to the table and presented the menu. The overall ambiance is remarkably similar to the Down Syndrome Restaurant in Taiwan. Just like what we witnessed at the FST headquarters, transitional volunteers make up most of the main service staff here, from the waiting staff to the kitchen staff, even the chef and sous-chef are retired chefs acting as volunteers. They are in charge of purchasing, menu design and seasoning.
Walking into the kitchen, we were surprised to see that such a small space could prepare a tableful of meals in such short notice. According to the chef "Even catering services for hundreds of people (on the website, catering service can be provided for 10~400 persons) are prepared in this kitchen." This involves meticulous ingredient preparation and storage planning in advance, as well as manpower arrangement. To prepare meals for 100 persons, food ingredient preparation alone is a major undertaking. What's more, "Some people take up to a month to learn how to chop up vegetables properly." The passageway linking the restaurant, kitchen and the rear door is filled with various warehousing equipment, the wall around the corner features plenty of photos taken during catering events. "Leading a team like this to complete each culinary mission and seeing smiles on the customers' faces is the biggest motivation supporting me to keep on contributing my efforts."
An opportunity is priceless
When we initially arrived at FST, we entered the conference room on the second floor to watch numerous confession videos of volunteers who were given a second chance here. Sentiments like "I feel distant from my family and society", "Lack of confidence", "At a lost about the future"; "I long for ordinary daily life but am unable to do so" were common themes among them. FST offers them the first step to rebuilding their life, and at the end of the films, some people expressed their elation of returning to school again, while others shared the joy of having a job, even if it is just an hourly job at McDonald's. For people who were once marginalized in society, they desperately need a chance to prove their worth. In contrast to the obstacles faced by Taiwanese youths in looking for a job for the first time, we often hear "If businesses are to hire inexperienced employees, who are to consider the cost of the business owners? Why should a company train employees for other companies?" Such opinions highlight the invaluableness of an opportunity.
At a social enterprise proprietor convention in FJU in 2012, the founder of "Duofo Care & Services" Mr. Hsu Tso-Fu once said, "There is only environments with obstacles, there are no people with disabilities". We have finally met such practitioner in a foreign land far away from home.?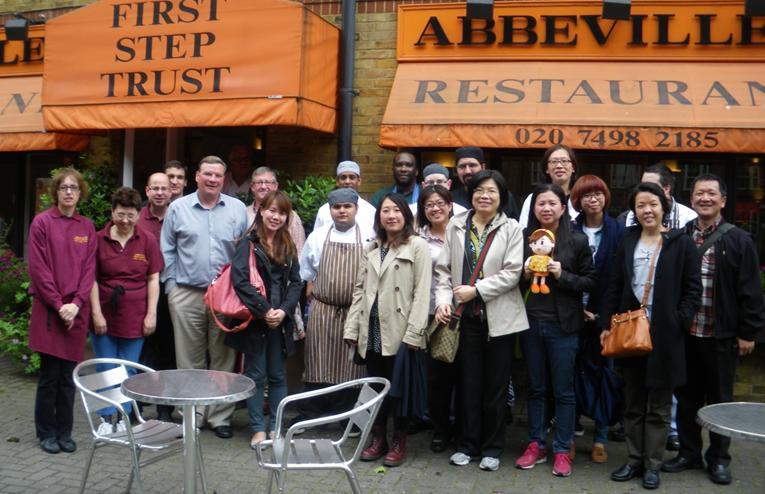 This work is licensed under a Creative Commons Attribution-NoDerivatives 4.0 International License.
Please attribute this article to "Workforce Development Agency, Ministry Of Labor".