GOAL 11: Sustainable Cities and Communities
GOAL 11: Sustainable Cities and Communities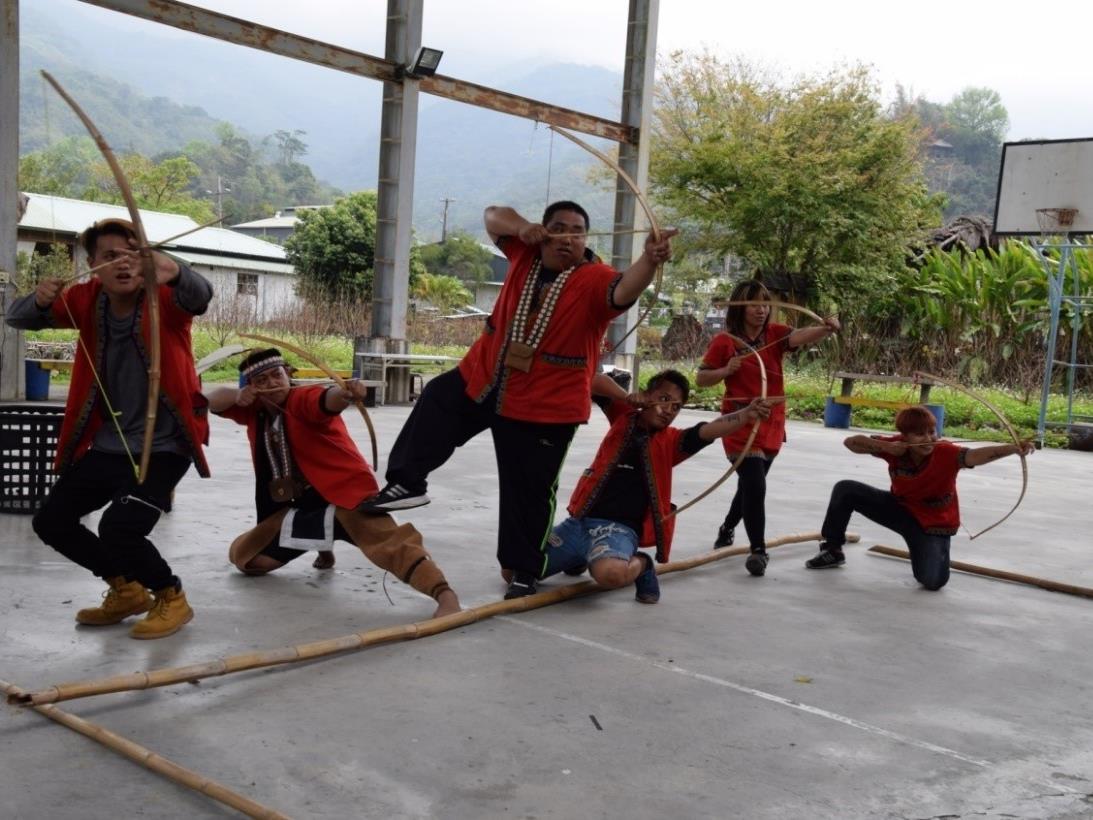 This is the story of a young man that moved back to his hometown. Now he is using his personal experience to encourage more young people to head back home.
The Pavilion Culture of the Southernmost Village of Alishan
Chashan Village is located at the source of Zengwen River. Originally called "Cayama", which means "plain on the mountainside", it is the southernmost village in Chiayi County's Alishan Township. Chashan is well known for its pavilion culture. There are all kinds of pavilions (called "hufu" in the Tsou language) throughout the village, as well as natural river valleys and waterfalls that form a garden-like scenery. Even though Chashan translates literally to "tea mountain", the village doesn't actually have many tea farms. It is said that the area got its name because camellia trees that produce tea seed oil used to be planted there. Also, local historical records show that the area used to be called "Cayama" during the era of Japanese rule. Since "ca" sounds like "tea" in Japanese, and "yama" sounds like "mountain" in Japanese, the area was renamed "Chashan" in Mandarin after Taiwan's retrocession.
Chashan Village is located at the fork of three roads. There is a large mural depicting lush mountains and clear water in the village. The mountains allude to the Alishan mountain range, while the water is Zengwen River. Likewise, these three roads lead to Dapu, Shanmei, and Namasia District in Kaohsiung, which represent Bunun, Han Chinese, and Tsou communities respectively, and symbolize the cooperation and unity between different groups. Since 2002, the Hufu Festival held every November has become one of the most iconic tribal celebrations of Chashan. The tribe's traditional funeral tradition was to bury the dead indoors, making it difficult to entertain guests at home. Therefore, tribe members built pavilions to socialize in. When people hunted in the early days, hunters would bring their prey to the pavilions and shout loudly to announce their catch to the whole tribe.
With the exception of a few Bunun and Han Chinese residents, most villagers are from the Tsou tribe. It used to be quite a lively place back when traffic conditions were good, but in 2009, the Flood caused by Typhoon Morakot cut off both ends of Route 129, the main road leading in and out of the village, driving them into isolation. Farms, houses, and tourism facilities were destroyed by mudslides.
Chashan native An Chia-Hua said, "It took at least three to four years, maybe even longer, for the village to gradually be restored. Even today, the restoration is not entirely finished. The tribe still hasn't returned to the way it was before the typhoon."
Young People Leaving the Village
Because there is only one elementary school in the village, An Chia-Hua and many other young people had to leave the village to further their education after junior high. Most young people continue to study and work outside, rarely returning to the village. So like many other remote villages, Chashan has been left with only elderly residents. An Chia-Hua worked at a moving company in Chiayi after graduating, before eventually working at the Alishan Township Office. Before he knew it, he had worked outside the village for nine years. His elderly parents began trying to ask him into returning home and taking over the family farm. "I thought about how inconvenient everything is in the mountains, and how there are fewer job opportunities. I got into many arguments with my parents over whether or not to move back home," he recalled.
Eventually, the hulking young man gave in to his parent's calls and decided to move back to Chashan. Little did he know it would be the beginning of a nightmare.
"It was hard to adjust. Life in the village is very inconvenient compared to the city. I had no idea where to buy things that I wanted. I spent my first year back in a stupor, ignorant of what I was doing. At first, I thought about running a B&B, but it was hard to get anywhere on my own. I thought about taking over my parents' farm and planting ginger. I even harvested bamboo, but agriculture is very harsh, with a much lower income than a job in the city. I had a very tough time adjusting." After over a decade away from home, the village felt strange to him, and he couldn't quite find his direction.
Community Economy Driven by the Empowering Employment Program
Chiayi County Alishan Chashan Village Community Development Association was founded in 1995 by community elders seeking to develop a plan to revitalize Chashan Village. In the past two years, the Association has collaborated with the Empowering Employment Program (EEP) launched by Workforce Development Agency (WDA). It is through this program that An Chia-Hua came to work in the Association.
"I started out as an entry-level tour guide. I participated in training courses and gradually mastered the job." An Chia-Hua said that the job allowed him to gradually clear his head and rediscover his hometown and culture. After a year and a half at the Association, An Chia-Hua became the Association's primary marketing project manager, with tasks including marketing the community, planning guided tours, and promotion.
Chashan Village already had some assets for developing tourism, such as the unique love stories of mountains and rivers derived from traditional Tsou river ceremonies; natural scenery like the Tun'abana Ecological Trail, Cayama Falls, and cold springs, Stone Wall Water Slide, Bat Cave, and other primary forests and river valleys; and activities including archery, bird calls, bamboo firecrackers, nighttime shrimp catching, and viewing fireflies. In addition, the "water and fire" underground swamp gas springs are also a famous sight of Chashan.
An Chia-Hua said that cultural experience tours are the Association's highest-praised events, as most tourists believe that these are steeped in traditional culture. He said, "The Association is not only posting information about cultural tours on their main website and Facebook page but also working with travel agencies and entering major travel expos to promote the tours and increase exposure so that more and more people get to know Chashan Tribe."
Aside from cultural tours, the Association also offers courses promoting food and agricultural education, as well as farming experiences. In addition, the village produces specialty agricultural products such as ma bamboo shoots, raw ginger, bird lime trees, tea seed oil, cane sugar candy, ginger candy, and millet wine. The Association also helps with packaging these specialty products. EEP has helped tremendously with marketing and package designing. Of the recruits hired through the program, some are tour guides, while others work on marketing and planning under the leadership of An Chia-Hua, gradually gearing the Association up for transformation.
Developments in the Tribe Prompt Young People to Return Home
An Chia-Hua originally returned to help out his elderly parents, but once back at the tribe, he discovered that the average age of laborers therein was quite high. This fueled his desire to convince more young people to return home. Through collaboration with EEP over the past two to three years, the Association hired twelve youths that returned home, and gradually helped display a different, more vibrant side of the tribe. An Chia-Hua said that currently, the Association still needs the help of many young people. Collaborating with EEP can bring many job opportunities to the village. In the future, the association hopes to gradually reduce the number of subsidies they receive so that they can be self-reliant and organize events, market Chashan, and get more young people to return home!
If you get the chance to visit the beautiful Chashan Tribe, don't forget to greet the residents with the Tsou greeting "A veo veo yu" (my heart is joyful) and experience the beauty of nature.
▲Chashan Tribe of Alishan Township used to be called "Cayama", which means "plain on the mountainside."The Association hopes to attract more tourists to experience the village's natural beauty.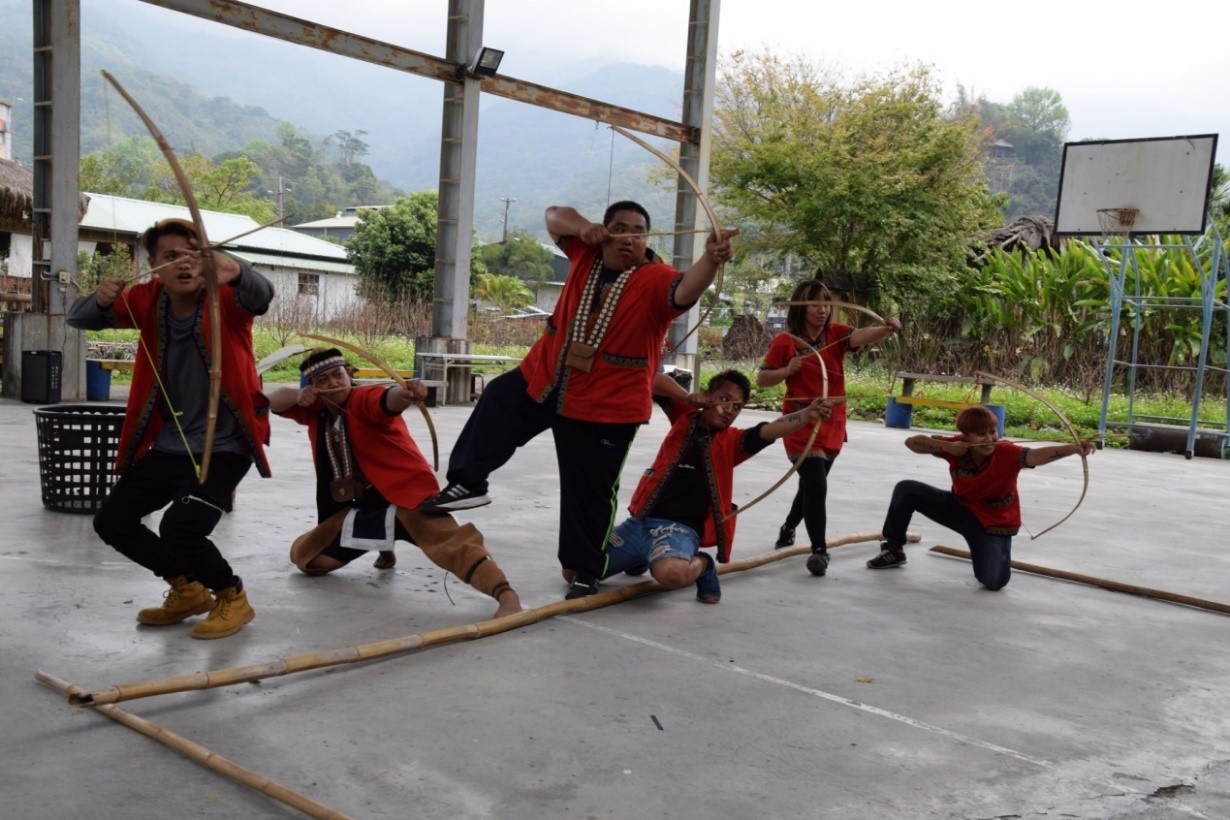 ▲The traditional archery experience is one of the activities the Association designed as part of their cultural experience tour.
▲Indigenous dancing is another activity popular with tourists at indigenous tribes. Chashan Tribe also displays characteristics of traditional Tsou dance.
Case Story - Empowering Employment Program
Interviewee:
An Chia-Hua - Chiayi County Alishan Chashan Township Community Development Association
---

This work is licensed under a Creative Commons Attribution-NoDerivatives 4.0 International License. 
Please attribute this article to "Workforce Development Agency, Ministry Of  Labor."