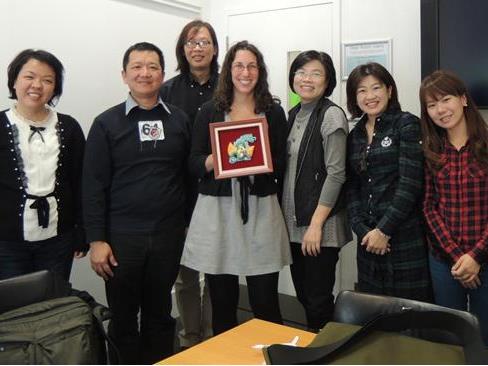 UK social enterprise report: Skoll Centre for Social Entrepreneurship
Organization introduction
The research center affiliated to Oxford University focuses on the primary mission of offering world-class courses on social entrepreneurship, professional research and creating a common workspace. It is also dedicated to cultivating talents, increasing the depth of social enterprise research and linking thought leaders, businesses, governments and charitable businesses to enhance their social influence.
The Skoll Foundation founded Skoll Centre with a donation of £4.4 million in 2003 to promote the refinement and development of innovative social enterprises. It now acts as a network hub for social entrepreneurship dedicated to connecting the decision makers of various departments and creating a brand new, effective cooperative model in order to achieve sustainable social reform. While implementing social innovation, the aim is also to influence policy decisions.
Skoll Centre carries out innovative social transformation through education, research and collaboration, its research in the three fields of governance, resources and influence is considered extremely important. Skoll Centre has conducted a variety of academic activities for the aforementioned fields of expertise, such as The Social Entrepreneurship Colloquium, International Forum on Social Entrepreneurship and International Conference on Social Entrepreneurship in India.
Skoll, Papi & PEPY
Daniela Papi is a young social entrepreneur who was a MBA student in social entrepreneurship before assuming post at the Skoll Centre. She has a scholarship from Oxford. At such young age, her business card reads "WWW.SBS.OXFORD.EDU EDUCATING LEADERS FOR 800 YEARS".
Skoll Foundation sponsors Oxford's social entrepreneurship scholarship and it is only awarded to social entrepreneurs with practical entrepreneurship experience. Skoll Centre and Skoll Foundation are not the same organization. Skoll Foundation is basically a money contributor. Besides scholarships, it also supports research projects by Oxford academics about social enterprise and social entrepreneur in order to enrich the theoretical foundation of social enterprise. In addition, it supports myriads of social enterprise related events, including the Skoll World Forum jointly organized by Oxford and Skoll Centre, seminars held in conjunction with various government agencies and activities held together with schools to encourage students to participate or work for social enterprises. The author of "The Power of Unreasonable People – How Social Entrepreneurs Create Markets that Change the World" Pamela Hartigan currently works as the Director of Skoll Centre. She once proposed an idea that if we constantly praise and commend "social" entrepreneurs, it is like making a distinction between good and bad, as though social entrepreneurs are the good kind of entrepreneur. We should advocate how entrepreneurs need to pay attention to their influence on society and the environment. Only by internalizing "society" as the key element of entrepreneurship, will the world benefit in a considerable way. (Editor's note: This is in contrast to Nigel's approach of adopting the concept of business rather than enterprise. Albeit with different emphases, both approaches hope to avoid "distinction" and "limitation", and the key consideration is how to generate more substantial transformations.)
Daniela is the founder of Cambodian social enterprise PEPY Tours. In 2004, she and her friend came to Cambodia to embark on an in-depth cycling journey, where she felt the inadequacies of local education resources and founded the non-profit organization PEPY (Protect the Earth, Protect Yourself). In 2005, she raised funds and created the PEPY Ride School at a place in rural Cambodia called Chanleas Dai. However, Daniella and her partners also discovered that although schools exist, they are unable to teach their children, thus teachers with a passion for education and willing to teach in Cambodia on a long-term basis were needed. Compared to one-off hardware construction budget, HR cultivation requires long-term commitment. In order to establish a sustainable education support system, Daniela decided to found PEPY Tour (the acronym PEPY was also changed to Promoting Education emPowering Youth). The American social enterprise changed the previous model of offering material aid and instead invested in people and time. The travel agency provides in-depth tours in Cambodia by taking tourists to places that are unreachable by conventional tours to experience responsible tourism, world citizenship and balanced development. With income generated, PEPY supports the new generation in Cambodia through education to empower them with aspirations during growth. (In order to present its social enterprise experience more comprehensively, the section was narrated by Daniela and supplemented by information from Wiki).
Empathy and design thinking
Daniela did not spend a great deal of time defining social enterprise, but she still picked out the word "empathy" from a plethora of attributes of social enterprises. This is related to her six years of experience in Cambodia; Daniela believes empathy is the origin of all thinking; from charity, donation, obligation to empowerment, freedom and sustainability, empathy is the key to seeing through the problems and proposing plans that can exert an influence on the society. Empathy must be cultivated from childhood and school; therefore, the Oxford University social enterprise scholarship is only awarded to individuals with real social enterprise experience and not graduates of business school. (This perspective is perhaps why the founder of Ashoka opened the empathy school)
Another key aspect of social enterprise, also related to empathy, is the hugely popular concept of design thinking. The major characteristic of design thinking is to develop user-oriented product concepts; this is an essential thinking tool that social entrepreneurs should possess. By applying design thinking, social entrepreneurs are able to develop models tailored to the needs of the target group, thereby effectively solving social problems. She also stressed that design thinking is one of the prerequisite courses developed by the Skoll Centre and the government. As the main undertaker of responsibility in society, in order for the government to launch effective policies, each agency and each public official must undergo design thinking training, so that the policies they formulate will not deviate too far from the social needs.
Development process of social enterprise policies
Daniela once received an invitation to speak at the social enterprise forum in South Korea. She recommended three distinct development aspects for countries intending to develop social enterprise policies: information, environment and capital.
The first step is to create a social enterprise information center. The social enterprise information center is a concept, she emphasizes that during the initial stages of social enterprise development, the gathering and dissemination of information achieves the most important goal of increasing the public's understanding and recognition toward social enterprises. Through various seminars, campus activities, news reports on benchmark social enterprise case studies both domestic and abroad, information disclosure and the advocacy of relevant concepts (such as ethical consumption and social justice), one will be able to establish the foundation of policy promotion. Since social enterprises resolve social problems via the business approach, their values, products or services must be acknowledged by the public; otherwise, if the ideals and business models are not supported by the consumers, all their efforts will be in vain.
The next step is to develop the social enterprise ecosystem; the operative word here is expanded participation. With the support and recognition of the public, the next focus is to systematically facilitate social enterprise development by taking care of a multitude of details. For instance, introduce more professional consultants for social enterprises, whether in the fields of management or finance; an intermediary organization to gather the opinions of social enterprises; laws and regulations that are up to date with the current trend, including the elimination of management obstacles for social enterprises; introduction of angel funds and venture capital and provide social enterprises with financial support etc.
Lastly, capital from the government is invested.
Simple and clear-cut.

This work is licensed under a Creative Commons Attribution-NoDerivatives 4.0 International License.
Please attribute this article to "Workforce Development Agency, Ministry Of Labor".