GOAL 8: Decent Work and Economic Growth
GOAL 8: Decent Work and Economic Growth
In ancient times, Zhushan Township in Nantou County was an area with dense forests and rich water resources. Han Chinese and aboriginal tribes who were engaged in deer hunting inhabited the area. By the end of the 19th century, the Japanese colonial government coveted the local forestry resources and fully exploited the local bamboo after suppressing local rebellions. In the wake of these business activities, the area was renamed from "Lin Pi Pu" to "Zhushan".
Although the forestry industry is in decline, the natural and man-made landscape features left behind by ancestors still attract large tourist crowds. Prominent nearby attractions include the Taiji Canyon, the Zi Nan Temple, Shan Lin Xi, and Xitou. However, tourist resources alone are unable to retain the younger generation. The website of the tourism bureau shows a constant increase of visitor numbers. On the other hand, inquiries at the local household registration office indicate a gradual population decline. Hilly land accounts for over 50% of the total area and the local youth rapidly exits the area like merciless floodwater rushing through a break in a dam.
However, as the area is deserted by its inhabitants and infested with rapidly spreading weeds, the amazing "El Patio Del Cielo" presents itself majestically in the Daan mountain area at a height of 900m above sea level. This remarkable building provides accommodation for visitors from other regions and "Townway", an affiliated company, causes local young people to slowly return to their hometown. This is the story of a young man with an uncertain future who miraculously transformed a small town with a declining population and a long deserted old house. His name is Pei-Jun He and he has created this brand-new definition of new and old.?
Metamorphosis: The Restoration and Renewal of an Ancient House
Pei-Jun He started out as an ordinary university student. In his sophomore year, he got a taste of the natural beauty of the Taiji Canyon on the Internet and cycled over 100 km from Chang Jung Christian University in Tainan to personally experience this stunning view. After visiting the canyon, he came across a dilapidated

three-section

compound that sprawled roughly 3000 square meters on his way back. He spent even more time inspecting this building.
Although he was only able to catch a glimpse, the sight of this building left a lasting impression in his mind. In his junior year, he was the only

one

who did not take the graduate school exam. The department dean asked him straight, "This is a private university and you are majoring in healthcare management, which is a field with very few job openings. What are your plans if you don't take the graduate school exam?"
Pulling a few photographs out of his pocket, Pei-Jun said, "I want to revive our traditional culture in the mountains."
Speechless, the dean finally suggested, "Maybe you should conduct a SWOT analysis first?"
"I don't need an analysis since this plan is full of weaknesses and threats."
Smiling the dean asked, "Do you have any funds?"
The unforgettable memory of this old house

lingered throughout his studies and followed him to his

military service. Then Pei-Jun took the first step by applying for a loan.

Although 15 banks rejected him, he eventually managed to secure a NTD15 million mortgage and persuaded the owner living in America to sell him this old house.

He also convinced his cousin, a doctor, to take a one-year unpaid leave. The two of them cleared the weeds, carried stone plates, washed bricks, and mended the walls. "When we lifted the roof tiles, hidden snakes fell down from the roof." These foolish efforts deeply touched quite a few old masters who joined them in their attempts to restore the building.
Upon completion of the restoration work, nothing was left of the loan and his cousin had returned to work. The grand opening of the guesthouse finally arrived, but the revenue of the first month only amounted to NTD 8000 and the bank notified him without mercy that they would foreclose on his loan and liquidate his debts if he failed to make his loan payments on time. Pei-Jun was like a cat on hot bricks and quickly applied for more than 10 online accounts to recommend his own guesthouse by posing as a guest. At the same time, he rode his scooter to visit business owners in many areas and ask them to organize staff trips to his guesthouse. Finally, he sent handwritten letters to the directors of cultural affairs in various counties and cities. Soon after, the Cultural Affairs Bureau of Nantou County indeed organized a stay of the Matthew Lien Band at his guesthouse. When Matthew asked him what he thought about his idea to record an album for the guesthouse, Pei-Jun anxiously inquired: "Will the album be released before the end of the year? Because I'm afraid the guesthouse will go out of business within six months!"
After his stay at the guesthouse, Matthew recorded "Branches in the Wind", "Buzzing Bugs and Chirping Birds", "Flowing Water in a Pond", and "The Sound of an Old Gate" and released an album titled "El Patio Del Cielo", which was nominated for the Golden Melody Awards. After the news spread, the number of bookings per night increased from 2 to 30. The soaring revenues even led entrepreneurs to inquire whether he was interested in opening another guesthouse. He shook his head and said:" I'm not interested in duplicating this concept because I want to create a single unique experience." Pei-Jun always has not forgotten two key matters in his mind: local culture and youth economy.
Professional Volunteers-Urban-Rural Exchanges
"As a guesthouse manager, I often asked myself, 'What will be the effect on other communities when my business gets on track?
Nothing has been changed.
'"
Pei-Jun concluded that three basic elements, namely food, accommodation, and entertainment, are required to

attract tourists.

He therefore decided to rent a local tea factory, commonly known as "tea space", which had been idle for 7 years. He converted this factory into the first restaurant in this mountain area. Next to his guesthouse was an old path from the period of Japanese rule, which was not in use anymore due to long-term decay. Pei-Jun made up his mind to restore and repair the wooden path and the bamboo bridges.
Upon completion of this project, he needed large quantities of funds for follow-up maintenance. He racked his brains and finally came up with an ingenious method

"Blissful Hiking Lunch Boxes" selling to tourists for their hiking on the ancestral trails. T

hese lunch boxes not only serve the purpose of paying for repairs of the old path, they also support three local industries. Pei-Jun points out that the printed cloth that the lunchboxes are wrapped in

is hand-sewn by an 82-year-old lady,. Who has been running a bedding store for over 50 years; the boxes consist of assembled bamboo pieces left over from the production of bamboo curtains in a family operated factory; loca

l farmers supply the food ingredients.
Pei-Jun did not create this ingenious concept, the id

ea came from univer

sity students on working holiday in Zhushan.
After paying off his loan, he used his earnings to establish "Townway", a new company in central Zhushan. He converted the floors above the first floor into a guesthouse for students on working holidays. Any student who is willing to devote his or her skills and expertise can stay free of charge for 30 days. The first batch of students from the Yuntech Department of Design inspected an old puffed rice cake store. They picked up a cake and said, "This doesn't fit in a mouth and the size has to be reduced by 25%"

They carved up the cake but it broke into pieces instead.

They then ran repeated tests at different temperatures with different types of rice. After seven days of testing, they were finally able to cut the cakes into two firm pieces of the same size. They were ecstatic and Pei-Jun exclaimed excitedly, "I finally don't have to eat failed puffed rice cakes anymore!" After that, they created spicy, caramel, and coffee-flavored

rice

cakes.
In addition, these students also designed matching rings for couples for the local blacksmith store and printed cloth packaging for the bedding store. These three stores have a 100-year history but have been in gradual decline due to changing consumer habits of the local population. Now they are finally able to offer sophisticated and stylish souvenirs and gifts for consumers.
Another batch of students from the NCKU industrial design department developed an A4-sized bamboo-woven QR Code by adopting a concept previously developed by Nan Kai University of Technology. Ling Tung University of Technology and students from other image processing departments created over 30 micro movies about local stores and integrated them in digital contents. Around 100 stores in Zhushan currently use shop signs with bamboo-woven QR Codes that allow tourists to access consumer information via their smartphones in a convenient manner and leave a deep impression of local handicraft products. At the same time, "Townway" transferred this technology to the local Bamboo Life Culture Association giving mothers in local communities an opportunity to earn a living by producing items on a make-to-order basis.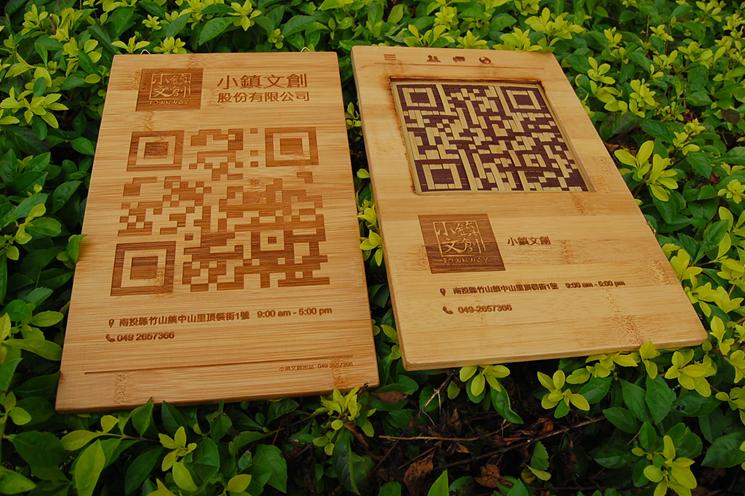 Joy from Afar-Infusion of Resources
Pei-Jun He smugly states, "This guesthouse for students on working holidays has a square footage of 400m2 spread out over four floors and two store spaces. This guesthouse can accommodate 25 people at a monthly rate of NTD 7000. In other words, I only spend NTD 7000 for the special skills and expertise of 25 students, which is a great deal."
Since the inception of Township more than two years ago, over 1000 youths have spent their working holidays in Zhushan thereby creating multiple business opportunities in the field of culture and creativity and fulfilling the long-held dreams in the minds of young people. For instance, photographers come to Zhushan to record the appearance of local cities and towns and art students create graffiti and paintings in public areas. Others create maps of local resources indicating which business owners love to have a chat.
Zhushan natives who have moved to other areas are inspired and consider returning to their hometowns. For instance, an NTU graduate returned home to help his father convert a tea plantation of around 7 hectares into organic farmland and was able to recruit farming volunteers via the working holiday platform.
A film director of a TV channel wrote the following letter to Townway: "There used to be a lot of movie theaters in Zhushan but they all went out of business, which is a shame. I have therefore decided to resign and return to my hometown to make a movie which will be shown to Zhushan residents at the end of the year." A PE teacher also quit his job and returned to Zhushan to provide fitness training for local dropout students and later climbed a Himalaya mountain wearing a "Santaizi" (a Taoist child deity) costume to rediscover the meaning of life. A local youth came up with the idea of a Zhushan night jogging activity due to his regular jogging habits. Every Wednesday and Saturday evening, a crowd of around 300 joggers assembles at the temple gate for these jogging activities, which presents a lively scene in stark contrast of the sight of empty streets after 7 pm in the past. Pei-Jun then established a workshop underneath "Townway" which focuses on the organization of Zhushan marathons.
These amazing changes represent the fruit of the combined efforts of local youths and they could not have been achieved through individual personal initiatives. Pei-Jun He points out that "We country folk don't have enough money to invite famous instructors, but there are a lot of practitioners in Zhushan who need local channels to promote their ideals. I therefore invite these people to share their ideas with others and give the over 60 attendees opportunities to discuss the possibilities of mutual support."
This joint study model provides support for a large number of dreamers who continue to advance toward their goals. Pei-Jun has further planned to create a website titled "Local Dream Machine" that allows entrepreneurs to promote proposals online and request supporters to pre-order products or services as a starting point for the sponsorship of dreams.
"Townway" helps young people fulfill their dreams and spurs the implementation of the localization of "El Patio Del Cielo" by relying on a combination of virtual and physical channels. Pei-Jun points out, "All guesthouse items such as quilts, bamboo lamps, bamboo charcoal soap, and iron key rings have all been designed and manufactured in Zhushan. Guests may purchase these objects if they like them. My goal is to ensure that all items available in the guesthouse can be purchased from local businesses and turn the guesthouse into a local IKEA with rooms for rent. This guarantees a better symbiosis between this 100-year-old ancient house and the local economy."
Nowadays, the existing resources of Zhushan have been infused with new life and Pei-Jun He has officially turned into the little town's CEO. However, he points out that the guesthouse, lunch boxes, and jogging activities are only economic means and that the main goal is not to increase tourist numbers but to retain local young people, preserve traditional culture, and create a constant stream of life essence.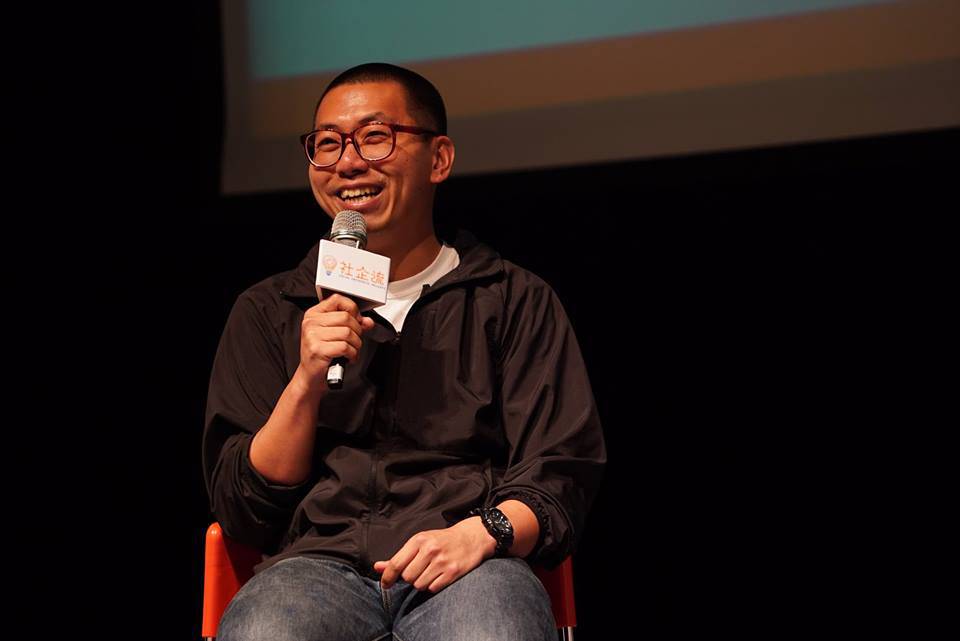 This work is licensed under a Creative Commons Attribution-NoDerivatives 4.0 International License.
Please attribute this article to "Workforce Development Agency, Ministry Of Labor".