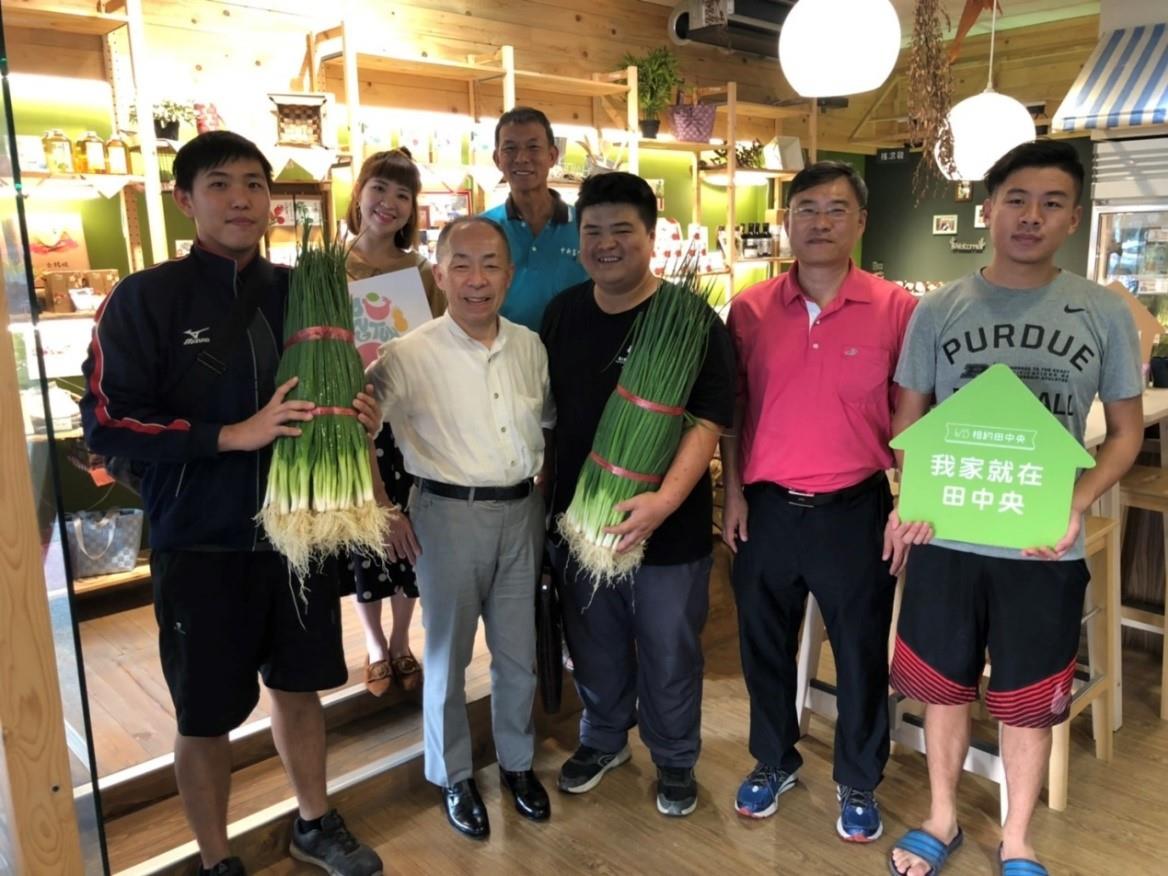 Do you know the amount of work necessary to bring your meal from farm to table?

The Association started as a group of like-minded farmers. When they noticed how farmers, in general, were aging, they hoped to unite forces as a group to pass on agricultural techniques and knowledge. They also encouraged young farmers to return home and bring their products and ideas to the spotlight through shared marketing and exposure. 

 
Members Work Together to Promote Agriculture
Pingtung is an agricultural county. Pan Men-An, county mayor of Pingtung, established the Pingtung Agriculture College during his term, in order to establish a learning platform for agricultural knowledge and nourish new farmers to invigorate local agriculture. Besides, the college can help allocate resources to young farmers returning home and offer traditional farmers the chance to receive professional agricultural education. This school poses no strict restrictions on student's prior farming experience so that both people looking to get into agriculture and experienced farmers can learn about cost management, business management, and promotion and marketing.
Chen An-Mao, a young farmer that is the graduate of the school's first-class, gathered 47 members to establish PTARGO in 2016. The Association focuses on guaranteeing food safety, and requires all farmers that join to obtain certification of the "4 Labels and 1 QR Code", i.e., the Good Agriculture Practice (GAP), Certified Agricultural Standards (CAS), CAS Organic, and Traceability Agricultural Product (Taiwan Good Agriculture Practice, TGAP) certifications, as well as the Taiwan Agricultural Products Production Traceability System QR code. Since everyone shares the same ideals, the Association has built the brand PTARGO as a collective of every farmer's products, creating diversity through shared marketing.
Kang Yu-Chu entered the Association and became its professional manager through the Workforce Development Agency's (WDA) Multiple Employment Promoting Project (MEPP). She said, "The main goal of the Association is to help everyone market their products." Members of the Association hail from all corners of Pingtung County. They include young people that have returned home to become farmers, as well as people who switch careers into agriculture. Some people are good at drafting plans, and others at finding distribution channels. These talents are contributed to marketing each member's products. Members share resources and exchange ideas, thereby creating synergy.
Safety Guarantee With "4 Labels and 1 QR Code" 
At first, the Association focused on sales, offering a limited quantity of each product at sales events. They emphasized that all products had passed rigorous testing to build a brand image of food safety. In the Association's second year, members began thinking about opening a brick-and-mortar store to make up for the lack of fixed locations. As a result, the Association opened Central Field in downtown Pingtung in 2018.
None of the members had any experience managing a store, said Yu-Chu. However, MEPP not only provided subsidies for staffing costs but also offered a lot of assistance on matters such as how to manage a Facebook fan page, how to photograph products and events, and which content is attractive for people. Yu-Chu also asked a marketing instructor she met in a professional management course to come and guide the Association in the process of opening the store, such as preparations before the opening, how to manage a store, and marketing events. This shows just how powerful the resources offered by MEPP are.
Yu-Chu used to teach at schools and has also taught English in cram schools. But the decline in birthrates suggested a pessimistic outlook for the cram school, and she wished to do something different while she was still young. With an urge to push herself to grow, she applied for the professional management role at the Association through the introduction of a friend. At the time, her mother was against this decision, questioning why she wanted to work in agriculture. After all, her family had neither experience in farming, nor prior understanding of agriculture.
After two to three years, Yu-Chu went from not knowing anything about the industry to attaining a bit of know-how. Take school lunches for example. she now knows that many farmers have to collect and transport produce to school kitchens before the sunup, not to mention all the work of planting and harvesting. She has learned to treasure food even more. Besides, she is now able to face different challenges and meet different people while planning sales events, which allows her to enhance her negotiation skills.
Currently, the Association has recruited four staff members and a project manager with the assistance of MEPP. Courses offered by the project enable these jobless individuals, not farmers, to handle tasks outside of farming, such as marketing, planning, and promotion. Thereby, that paves the way towards reaching the Association's future goals. She stated, "The Association used to compose of farmers only. During the busy months, they had no extra time nor energy to handle additional tasks. The people we hire through the MEPP can help to bridge this gap so that everyone can serve a purpose and do the jobs they excel at."
The Association took a big step forward in 2018. They organized their first major event - Farmer's Rock Music Festival - in March. Also, they participated in different activities and Farmers' Markets. They held food and agricultural experiences for children and families. They worked with the Agriculture and Food Agency to organize the Pingtung Picnic Day. Besides, they opened the Central Field store,  took part in the Shennong Project, and conducted field planting workshops in schools. The Association also participated in sales exhibitions in both Taipei and Kaohsiung, with a full itinerary all year including two days in Taipei's Dadaocheng area and an entire month in Kaohsiung's Hanshin Arena.
With their excellent performance in 2018, more resources for 2019 are gradually coming in. Some events are receiving press attention even during the planning stages. Yu-Chu said, "We are a new organization, but the Agriculture and Food Agency have already recommended us as an outstanding participant of the MEPP. This recommendation validates our work. As long as things are well made, you will be recognized."
Farmer's Rock Music Festival Attracts Young People With Music
Of the events mentioned above, the most distinctive and prominent has to be the Farmer's Rock Music Festival held in March 2018. The event was organized as a music festival to raise young people's awareness of agricultural issues. They invited famous bands like The Chairman and EggPlantEgg to perform, which show love for the land and pay attention to soil and social matters. Moreover, they invited many local bands from Pingtung. Yu-Chu said that they chose to do concerts because they wanted to engage young people in a way that interested them, shedding light on agricultural issues through music performances.
She was touched by how much enthusiastic farmers completed the festival, who spend time from their busy farm work to help each other. They made all the props, stage setting, and installation of relevant facilities. When setting up the fencing, farmers drove bulldozers to level the land and affixed bamboo poles. They also decorated the back of the stage with bamboo baskets. They wanted to expose young people to rustic elements as they enjoyed the music so that they better understood what the land used to look.
In November 2019, a reprise of the Farmer's Rock Music Festival will take place. They will expand the event, including forums, food agriculture education, and even a farmers' table event. Also, they will hold a spectacular closing concert symbolizing harvest, all with the hopes that more participants will become familiar with agriculture. When the final plans are complete, the Association will raise funds the way young people might do it - through a crowdfunding platform.
The Association started as a group of like-minded farmers. When they noticed how farmers, in general, were aging, they hoped to unite forces as a group to pass on agricultural techniques and knowledge. They also encouraged young farmers to return home and bring their products and ideas to the spotlight through shared marketing and exposure. At first, the Association did not receive funding from any organization, said Yu-Chu. Instead, they relied on revenue from events and their store to pay for necessary expenses.
The Association now receives help from MEPP, but they hope to move towards a sustainable operating model in the future. Currently, members are not making money through the organization. The organization is just a shared brand built upon shared ideals that helps with marketing and integration. When the Association receives an order, the order is given to members that produce that particular product. The whole point is to achieve a common good.
The Association is also thinking about further transformation, considering whether to expand beyond Pingtung and create a more significant nationwide Association to promote agriculture in the whole country. They will not limit themselves, said Yu-Chu, so future possibilities are inspiring.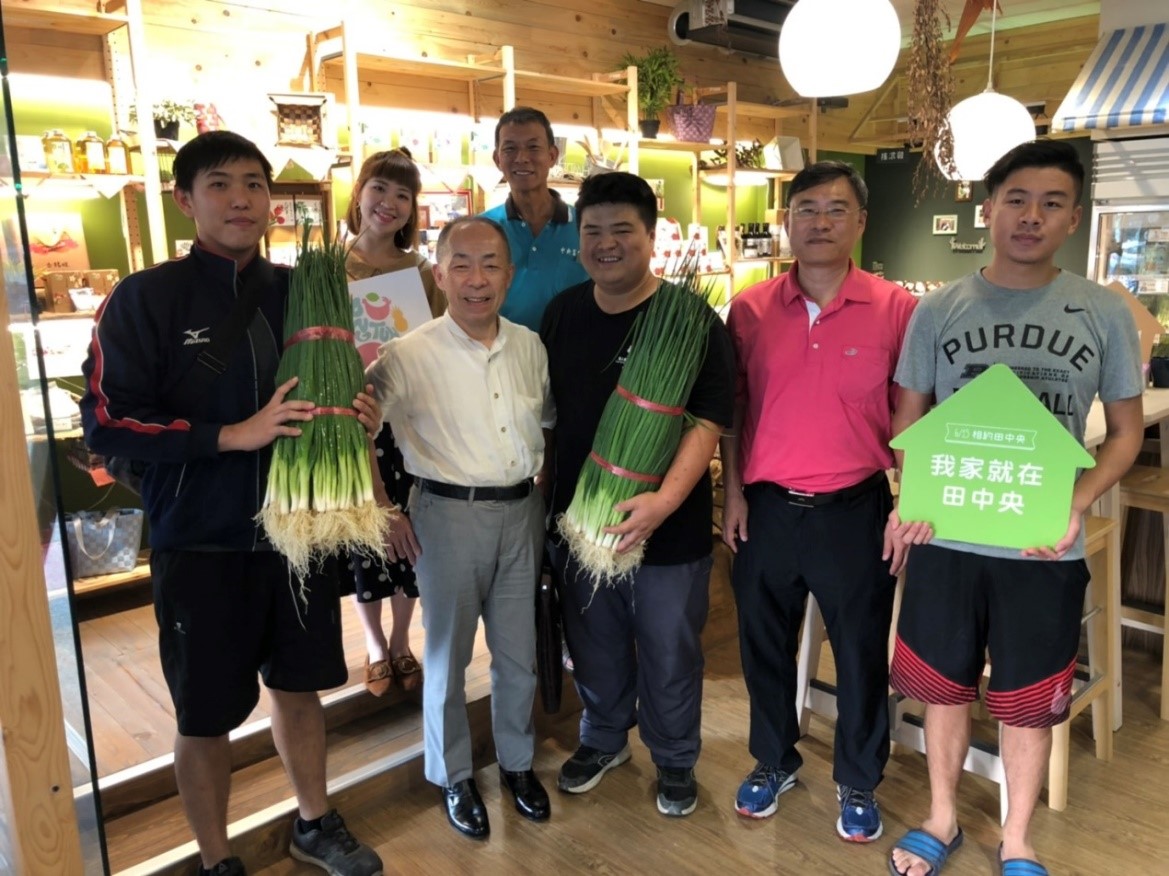 ▲PTARGO opened its first brick-and-mortar store in 2018. The store sells produce grown by association members that have obtained certification for the "4 Labels and 1 QR Code".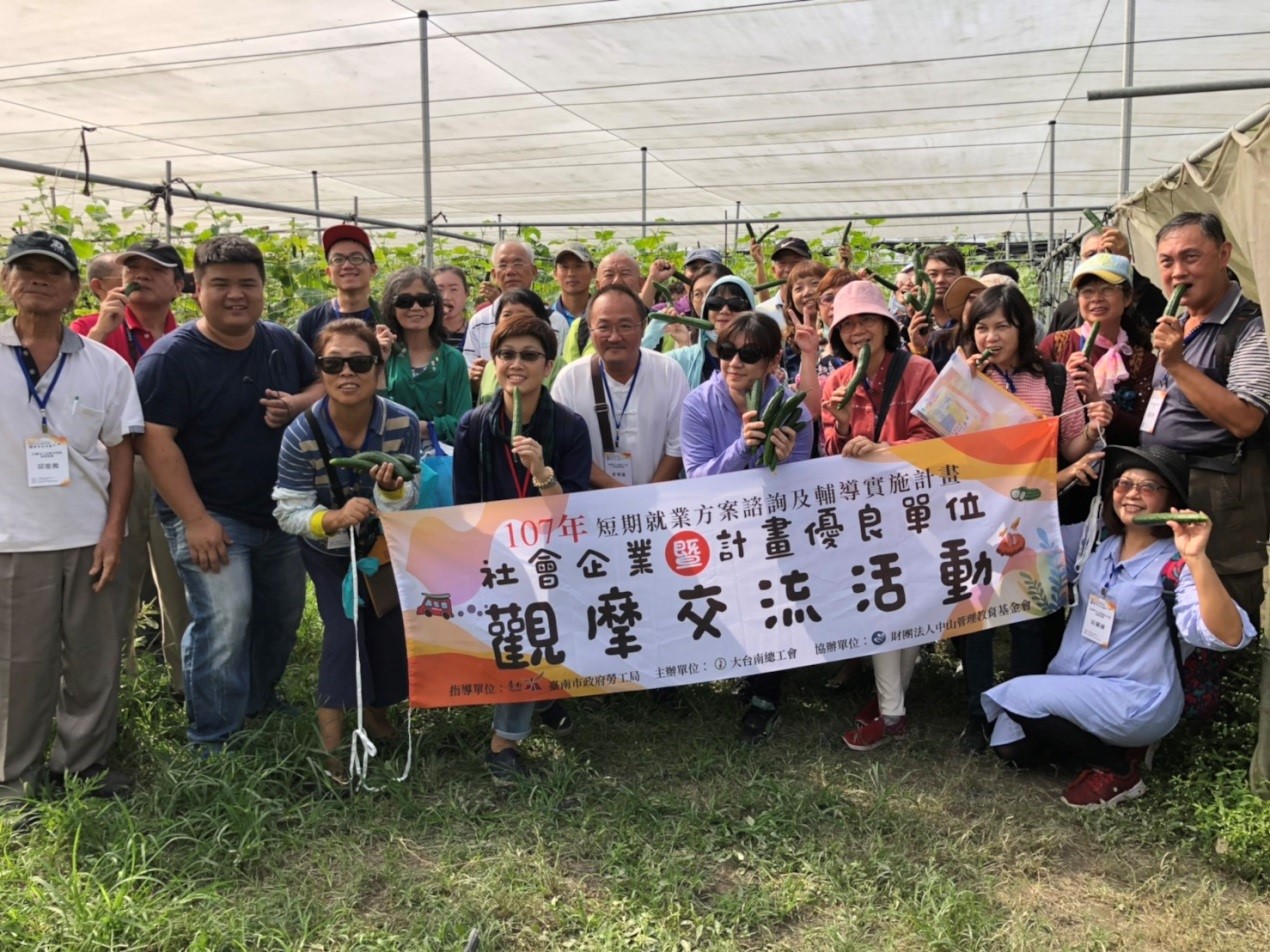 ▲Many organizations have arranged to visit PTARGO, as it has been named an outstanding participant of the Multiple Employment Promoting Project, and actively recommended by the Workforce Development Agency.
▲The Association took part in the Shennong Project to promoted farming experiences on school campuses.

 
Case Story - Multiple Employment Promoting Project
Interviewee:
Yu-Chu - PTARGO
---

This work is licensed under a Creative Commons Attribution-NoDerivatives 4.0 International License. 
Please attribute this article to "Workforce Development Agency, Ministry Of  Labor."