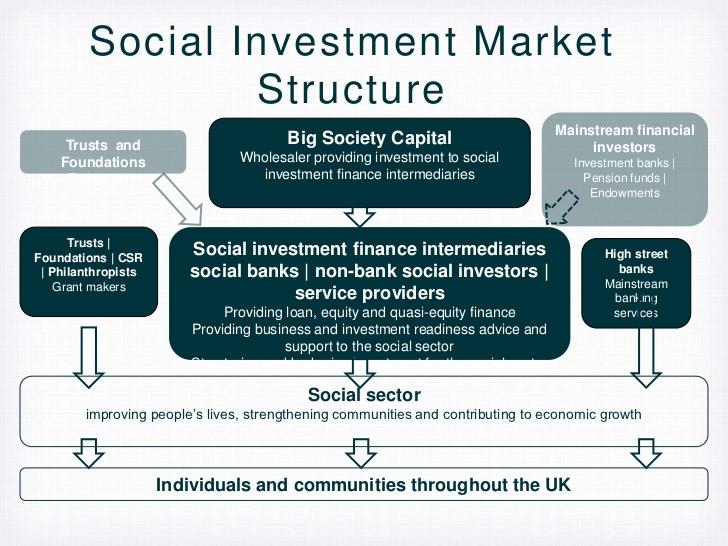 UK social enterprise report: SEUK
Pioneer of social enterprise: Social Enterprise UK
Organization introduction
SEUK is a national social enterprise intermediary organization in the UK with over 700 members consisting of social enterprises, private businesses, charity organizations and public welfare organizations that support SEUK's vision of using social enterprise to conduct business. SEUK has launched several projects to help improve the professional knowledge and technology of social enterprises, government agencies, charity organizations and mainstream businesses in relation to health care, social investment, business leadership, social franchising and education. In 2013, SEUK celebrated its 13th anniversary and its main objectives include:
Launch effective initiatives for members in this field.

Help to sculpt the social enterprise development blueprint through powerful, meticulous research.

Build a social enterprise network.

Enhance the image of social innovators and social enterprises.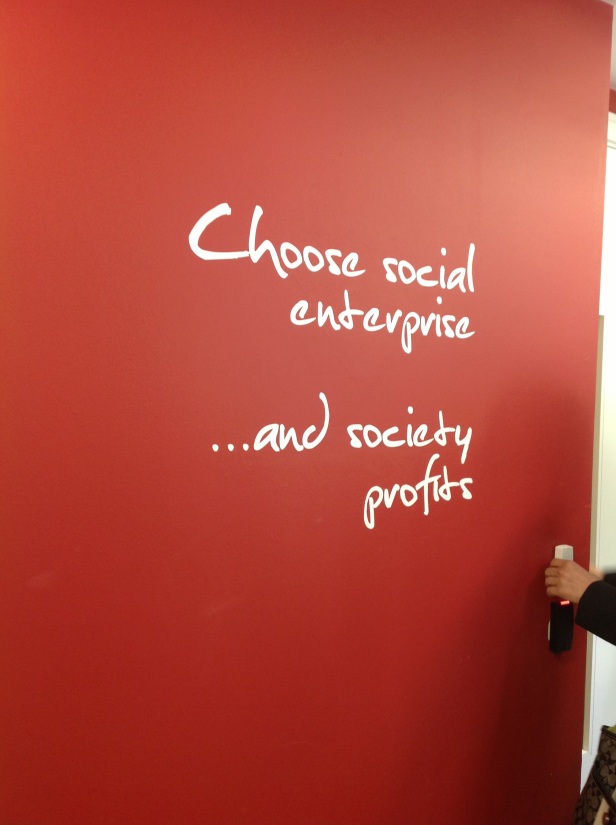 SEUK also hosts the Social Investment Forum as the platform for social investment and finance intermediaries (SIFIs), including important investment institutions such as Clearly So, Big Society Capital, Big Issue Invest and UnLtd. The main mission of SIFI is to exert influence on social investment strategies as well as to encourage and foster partnerships in order to share great experiences and the latest information, in turn making the market function more suited to the operation of social enterprises and charity organizations. The practical actions of the forum include consultation for responding to government agencies and make written announcements on how to improve social investment regulations. In addition, main government officials and experts are invited to share information, clarify problems and assist managers to become involved in social investment events etc.
In 2012, SEUK, was awarded the Big Impact Award at the Third Sector Excellence Awards for its active participation in formulating the Social Value Act.
If you want to know that SEUK is all about, please pay up!
Open the red doors of SEUK office, which was reconstructed from an old fire department building, the doors read, "Choose social enterprise… and society profits". Enter the adequately furnished office, office desks can be seen scattered in every corner of the interior, and social enterprise merchandises, posters and event bulletin boards are omnipresent, including Belu bottled water, Fairtrade bananas, several social enterprise development trophies, massive "Buy Social" billboards and more "Eat me, wear me, ride me, choose me… and society profits" posters. Social enterprise here not only advocates a concept and it is more than just about employment, partnership or research subject, it is a way of life.
For the meeting, SEUK researcher Charlotte Chung was in charge of the presentation an Q&A session. In particular, SEUK has treated the visit by Taiwanese delegates as a consultation, therefore payment was required, and the same applies to delegates attracted to SEUK from all over the world. The charge standard was originally set at £300 per hour, but it was extended to 90 minutes. A SEUK colleague entered the room to remind us that the time was up at the end of the session. SEUK is not only registered as a community interest company, it also demonstrates abundant management and cost control experience. Aside from facilitating social enterprise development, SEUK also practices what it preaches, making it a pure social enterprise.
Social enterprise in the UK
From the outset, Charlotte spoke about the status quo of social enterprise development in the UK. SEUK conducts a major survey on social enterprises on a biennial basis. With over 70,000 social enterprises in the UK, they constitute 5% of the number of total businesses and contribute £2.4 trillion to the British economy by hiring more than 800,000 people. The industries involved are healthcare, renewable energy, transport, retail and living, where 25% improved specific communities, 24% created additional employment, 23% supported underprivileged communities, 22% improved the overall health and welfare of the society, 19% improved education prevalence rate. Basically, they are everywhere. However, the British Government has not stipulated a clear definition of social enterprise, thus any business driven by the society as the goal can be called a social enterprise. Furthermore, depending on the operational needs, they may choose their own organizational structure and register it with the authorities, such as limited company, corporation, community interest company, charity organization or cooperative etc.
Fig. 1: The organizational structure of British social enterprises (Source: gov.uk)
The Big Issue is an interesting case study. Originally, Big Issue was a simple company that employs vagrants to sell magazines on the streets and half of the sales money becomes the income of the vagrants. Subsequently, it developed into an independent, unique model well known globally. As their profit increases and become engaged in more areas of expertise, they founded another charity organization "The Big Issue Foundation" which aspires to improve the lives of underprivileged groups like the vagrants. In addition to funding from profit generated by the parent company The Big Issue, they also created a second subsidiary called Big Issue Invest (BII). Besides capital from the Big Society Capital, BII also accepts bank and venture capital investments that are reinvested in social enterprises dedicated to eliminating poverty and inequality. Using the Big Issue parent company as the main body, two subsidiaries are developed: the Big Issue Foundation and Big Issue Invest, to create a force of social influence to be reckoned with. Such case study is rare even in the UK, but it coincidentally reflects that the British social enterprises are an umbrella structure and no clear definition is given for the structure of social enterprise as far as the law is concerned. Rather, they consist of different organizational forms and flexibility is preserved where the proprietor can decide for himself which structure to adopt.
According to Charlotte, the British social enterprises encompass the following common characteristics:
Clearly define the social purpose within the organization's regulatory documents.

Most of the wealth should come from the sales of products or services rendered, not from grants, donations or fundraisers.

Most of the profit is reinvested in its social purpose.

Independent operating organization.

Diverse organizational structures (company/cooperative/charity organization), etc.
To sum up with a few key words, the social enterprise should be business oriented, flexible organization, inclusiveness, clear objective, encourage participation, less restriction and exclusion.
SEUK
As one of the most important intermediary organizations for social enterprises in the UK, SEUK is also the only national organization of its kind and has approximately 700 members. Through Social Enterprise Coalition (the former identity of SEUK) in Wales and Scotland, more than 10,000 members can be reached. They have adopted a cyclical development strategy of research, initiative, connections and parliament lobby to exert their influence.
One – Research: In addition to large biennial surveys, SEUK is constantly gathering information related to social enterprise development, including members and non-members in order to emphasize their contribution to the overall economy. Furthermore, they also hope to propose some development trends and policy suggestions through research, thereby establishing its leadership position in thinking. ?
Two – Initiative: The research and investigation outcome will become the firm foundation for proposing effective initiative solutions. The main initiative of SEUK over the recent years include Society Profits, which aims to promote and educate the public about the core values of purchasing products from social enterprises. Supply Chain assembles the social enterprises into a supply chain, while Buy Social hopes that the government and businesses can also consider purchasing from social enterprises as their priority. On the other hand, what about Business Rate? Relief recommends the government to reduce the business tax of social enterprises considering the social influence they have generated, so that they can reduce their operating cost and encourage the creation of more social enterprises. Recently, they also wrote a public letter to BBC to request them to produce a reality show based on the entrepreneurial process of social entrepreneurs so that the tales of their endeavors can become the inspiration for more people to engage in innovative social entrepreneurship.
Three – Connections: On the road to launching an initiative, in order to congeal more like-minded partners to assist social enterprise development, SEUK has designated "inclusive" as the core element of this dimension to strategically create the connection network. For instance, membership recruitment is not limited to social enterprises. General businesses, charity organizations and government agencies interested in contributing can also join. Moreover, SEUK has proactively sought financial experts to provide consultancy services, and a great cooperative relationship is forged with government public officials. Consequently, most of the initiatives can receive government funding and support.
Four – Parliament lobby: Politics concerns everyone, as a social enterprise initiative, SEUK is committed to maintaining a good relationship with the parliament.
The main work areas are threefold:
1. All Party Parliamentary Group (APPG) is an important secondary group within the British parliament formed by cross-party groups that have no official status within Parliament. They are run by and for Members of the Commons and Lords. The APPG on Social Enterprises was formed in 2003 by over 80 MPs from three main political parties. SEUK plays the role of APPG on SEs, dedicated to enhancing the MP's understanding about social enterprises by introducing various social enterprise case studies as well as by discussing important issues related to social enterprise development. It also regularly invites social entrepreneurs to speak at the parliament to provide an opportunity to meet and exchange opinions with the MPs face to face. The opportunity is only given to SEUK members – another incentive for social enterprises to join SEUK.
2. Through lobbying and petitions, it influences the revision of relevant laws. For instance, the British Government implemented Social investment tax relief (SITR) in April 2014 to encourage the public to invest in innovative organizations committed to generating social influence, including social impact bond (SIB), which was petitioned by the CEO of Big Society Capital, Charity Bank, Social Stock Exchange, UnLtd, BII and the largest cooperative in the UK - the Cooperative UK, demonstrating SEUK's appeal and integration ability.
3. Participate and supervise the annual meetings held by three major political parties in the UK: The Labor Party, The Conservative Party and Liberal Democrats about social enterprise development. For example, the annual meeting of the three main political parties in 2013 was focused on the theme of social and economic development.
The above four strategies form an intricate network, so besides making money available for investments or loans, all the problems associated with social enterprise management or development can be resolved by SEUK. Its annual budget often exceeds £1.5 million (equivalent to NT$70 million), and budget execution is carried out by a team of 15 staffs led by a Chairperson and a CEO.
Social Investment Market and Big Society Capital
The first time we came across the term Big Society Capital was during a speech by Prof. Huang Xi-yi from King's College London in 2012 in Taiwan, where she introduced the British Government's innovative initiative. Based on the roughly £400 million from dormant accounts together with capital from four major banks including HSBC, Barclay, RBS and Lloyds, a total of nearly £600 million is available to fuel social enterprise development. At the time, we were curious about the benefits and structure of BSC on the social investment market. Since SEUK is the organizer of the Social Investment Forum – a social investment intermediary platform – therefore we have included developments in the social investment market in the UK as one of the main discussion topics of our meeting with SEUK.
The traditional investment model often hopes to pursue as much capital return as possible through capital investment. However, social investment is more patient in terms of capital return and places more emphasis on the social influence and the degree of transformation brought about by the investment. Traditionally, private organizations pursuing social reform rely on the government's grants, fundraisers or donations to remain sustainable. After the social investment market structure becomes complete, the source of capital becomes more diversified. Furthermore, through SIFI – which has more understanding about social departments and thus are able to communicate better with them – more diverse financial products and consultation services can be offered, so that it can receive sufficient, adequate support in the search for sustainable management model in order to accomplish the social missions pursued by the organization.
In an effort to make sure the utilization of Big Society's resources, the government has commissioned the handling of the fund to a company under its supervision and management. It is almost like the structure of an investment bank (although it is technically not a bank but people often refer to it as such), but they do not invest the capital directly into the social enterprise nor do they subsidize the operation of SIFI. Instead, they either invest or loan money by acting as a bank for banks or a wholesaler in the entire investment system. Taking BII as example, on the one hand they accept loans from BSC and reinvest it in social enterprises to generate social benefits, but a portion of BII's income must be contributed back to BSC with interest, with the provision that various aspects such as investment or loan amount, interest, repayment terms etc. are stipulated by BSC in accordance with various projects of SIFI. In doing so, it forms a virtuous cycle where investment return is generated and loans are paid back with interest, in turn extending the usable period of the capital and even achieving sustainability. With the government demonstrating and leading capital investment, leverage is created to attract other capitals to join in, thereby forming a larger social investment market with more abundant resources. As a result, powerful capital backing is provided for SIFI, where various up, mid and downstream specialized roles are ready to form a working system with smooth resource flows.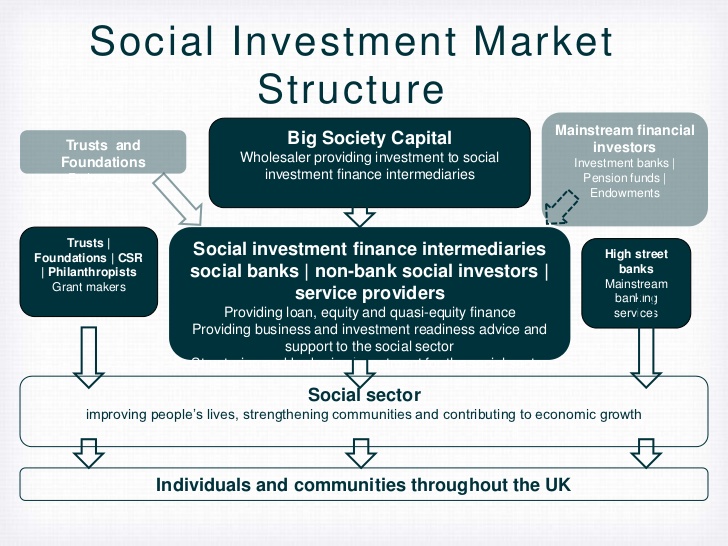 Fig. 2: Diagram of social investment market structure (Source: SEUK)
Supported by the Cabinet Office, SEUK has convened social investment forum every three months for the past two years. The purpose of the forum is to gather main SIFI managers under one roof to discuss the current development conditions and the needs of the market. After the meeting, SEUK compiles the information into specific policy opinions and feed them back to the government in order to ensure that the policy direction is in line with the actual needs in the society.
What is the operating effectiveness of BSC? According to Charlotte, it is just like the Social Value (Public Service) Act, both are new policy measures in the UK that are still in the infancy stages of promotion, therefore there are not really concrete evidence to support their accomplishments. However, they remain optimistic, and this perspective is evident in meetings with BII CEO Nigel Kershaw and delegates from the Office for Civil Society.
The origin of Social Value (Public Service) Act is attributed to the fact that the government spends sizeable budget in purchasing public services. For instance, the NHS (National Health Service in UK) procures a staggering amount of diversified medical care and health care services every year easily exceeding £200 billion. However, the most important consideration for government procurement was often price, therefore various government agencies often only contemplated about purchasing cheap products in large quantities. How to endow social enterprises with more advantages in government procurement has always been one of SEUK's long-term goals. Under the policy guiding principle of "Big Society" proposed by the coalition cabinet formed by Cameron, in order to guide the public to proactively generate social values and mitigate the government's predicament in the shrinking social welfare budget, the British Government began to research and formulate the Social Value (Public Service) Act.
Social Value (Public Service) Act
Social Value (Public Service) Act does not adopt the traditional continental protectionist thinking to stipulate a certain ratio for government procurement that is set aside for social enterprises (Taiwan's People with Disabilities Rights Protection Act applies similar design). Instead, the law clearly stipulates that government procurement should emphasize how improve the values of three baselines including society, economy and environment. By doing so, social enterprises that already place emphasis on the three baselines are naturally endowed with a certain degree of advantage in the procurement public tender. However, the design does not specify that procurement must be made from social enterprises, suggesting that this is not only a social enterprise related law; the intention is to create more social values. On the one hand, social enterprises can retain their umbrella structure and organizational flexibility, on the other hand it also encourages ordinary businesses not to claim they are a social enterprise for the sake of the public tender (Remember, any organization or business in the UK can claim to be a social enterprise, as it is not against the law). Instead, they must proactively participate in conducts that help to improve the local society, economy and environment, such as hiring more people from the disadvantaged communities and using eco-friendly products; moreover, it should focus on implementing its CSR and even voluntarily transform to a social enterprise by changing its registration to a community interest company.
Endeavor to put the initiatives into practice
The complete system in UK took a decade to put in place. In particular, initiative is a very important element, and the targets include the government, public, political parties and representatives. This calls for tremendous amount of time, manpower and organizational input. When the majority of the emerging social enterprises are small in scale and strive to keep themselves afloat with all their strength, they need an intermediary organization to play the role of network builder, which in turn gathers everyone's opinions, integrates and connects the power of social enterprises. In the UK, many intermediary organizations such as SEUK, UnLtd and Big Society Network shoulder the responsibility of bridging the social enterprises, the government and the public, so that the government can jointly develop social enterprises with the society. What about Taiwan?

This work is licensed under a Creative Commons Attribution-NoDerivatives 4.0 International License.
Please attribute this article to "Workforce Development Agency, Ministry Of Labor".