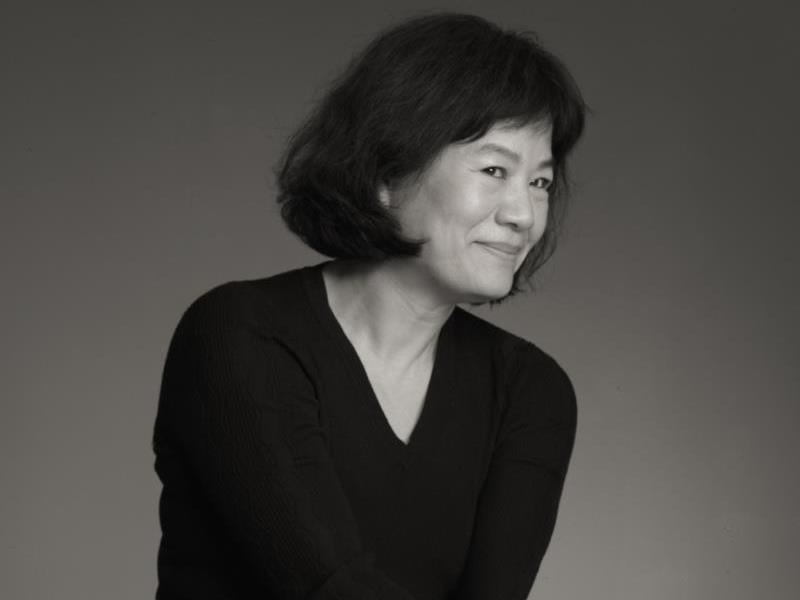 Some national policy advisors in Taiwan believe that "Women are not suited to serve as military commanders", while certain mayors and county commissioners state that "a rising number of females in a certain profession indicates that this occupation is in decline."
It is a bit hard to understand why these views exist in Taiwan since 84% of the female population in Taiwan receives higher education, which is the second highest ratio in Asia. Taiwanese women don't lack any of the basic rights, work rights, or political rights. In view of this, it is quite strange that the female labor participation rate in Taiwan is only 50%. In terms of female labor participation, Taiwan is ranked 9th among the 17 emerging economies in Asia. In other words, despite the fact that Taiwanese women are not excluded from the job market, there is an invisible glass wall that denies them access.
Ms. Shu-Mei Zhang, who has a background in the electronics industry, is fully aware of this situation.
She founded JPC Group when she was 30. This company specializes in the manufacture of connectors for Apple and Nokia. Within only 10 years, the capital increased 200-fold and the company was able to go public. Up to this day, she still serves as Chairman of this company. In this male-dominated industry, she had to force herself to wear gender-neutral clothes and learn how to deal with social activities and how to establish contacts with her male clients.
This survival pressure not only affects Ms. Shu-Mei Zhang but also reflects itself in the fact that only 14 % of the board directors of listed companies in Taiwan are female. If companies in which husband and wife serve as President and Chairman are deducted, only very few female chairmen are left.
"Actually, the situation of equal pay for unequal work for male and female employees doesn't exist anymore in Taiwan. However, women have to fill too many roles. They serve as mothers, wives, and daughters. In this aging society, they also have to take care of their 80-90-year-old parents. People therefore don't expect women to start their own business." Ms. Zhang still recalls that quite a few friends provided assistance when she started her business from scratch all those years ago. After her own success, she therefore decided to use her own resources to establish Very Mulan Venture Capital Co., Ltd. to extend a helping hand to female entrepreneurs.
At the same time, she also wishes to live the dream of art and literature of her youth by utilizing a pair of tender and firm wings.
Perpetual dream of art and literature generated by the land
Ms. Shu-Mei Zhang grew up in a mountain village in Gukeng, Yunlin. Later on, her parents relocated their whole family to a city at the foot of the mountains to provide their children with better education resources. Only Shu-Mei Zhang was left in the mountains to live with her uncle who spent his life relying on calendrical rites just like an artist. He planted seedlings when the time was right, grafted fruit trees when the season had come, and cultivated orchids whenever he had an opportunity. She felt like in paradise and after she moved to the city to make a living she still yearned for those bygone days.
After receiving her degree in economics, she started out as a salesperson in a jewelry company and later joined a German company where she was gradually promoted to President. She resigned abruptly due to unfair treatment related to gender and nationality issues. At age 29, she enlisted several friends to start a trading business from her own living room. After several years, the company, which had previously focused on procurement services, branched out into manufacturing and turned into one of the 500 largest enterprises in Taiwan. To everyone's surprise, Ms. Zhang says with a sigh, "This industry requires very high precision and cost considerations are paramount. Emotions slowly wear off."
She has therefore placed art objects all over the company, organizes lectures held by persons from artistic or literary circles, and even leads her employees to attend artistic performances. Ms. Zhang's company was the first in Taiwan to implement the two-day weekend system and employees are not required to punch in or out. She points out that "reduced workloads do not necessarily lead to decreased efficiency. Humans are able to fully realize their potential if they have a certain degree of freedom." After eliminating these conditions, only one mandatory provision is left. Each newly inducted employee has to donate a book to the company.  
The movie "Monga", which was released in 2010, depicts the love-hate relationship between gang members in Taipei in the 1980s in great detail and expresses the deep gloom of the poor and underprivileged. However, the movie crew faced a shortage of funds right after the start of the shooting of the movie. Mr. Li Lie, the producer, had to ask his good friend Shu-Mei Zhang for help. Without hesitating, Ms. Zhang immediately invested NTD 15 million in line with the famous line in the movie: "Purpose? What Purpose? I have only heard of loyalty!" It later turned out that the movie was a great box office success and indirectly trained actors and producers of golden-horse caliber.
One contribution can make countless dreams come true
Ms. Zhang then realized that there are even more meaningful contributions than regular donations to NPOs. She therefore established "Very Mulan" with an investment of NTD50 million and invited friends from various industries to serve as advisors. She points out, "I have made the investment, but I also wish to enlist different professionals to assist aspiring entrepreneurs. These advisors are not paid for their services. Even the CFO position a good which is filled by a friend of mine is unpaid."
"Very Mulan" is not only an investment but also a "Female Power Matching" platform. The CFO Ms. Ting-Yu Li points out that: "When entrepreneurs submit proposals, we help them find the most suitable advisors or capital options based on their operating conditions. For instance, a female entrepreneur who specialized in B.B Candy could not define the position of her brand. We therefore asked an expert who had played a key role for SK2 and L'Oréal to provide her with advice. A health soap manufacturer wanted to ask for guidance from the President of Estee Lauder whom we arranged a meeting with. If businesses already have a certain scope, we ask large-scale venture capital firms such as Zhonghua to have a chat with them."
There also quite a few entrepreneurs who have little else but passion and cause "Very Mulan" headaches. For instance, someone asked right away, "How much are you willing to invest in my business?" Some people don't understand financial statements and exclaim, "I get scared when I see numbers!" Another entrepreneur told Ms. Li with great confidence, "the monthly revenue of our website is NTD 80,000, which is quite good." Ms. Li replied, "After deducting your costs, you end up with a hefty loss. How can you call this a good income if you can't even pay your employees?"
Another aspiring business owner decided to return to their hometown to open an ice-cream parlor after accumulating 10 years of work experience in the clothing industry. She explained that she felt tired and thought she would have more time for herself if she sold ice cream instead. Ms. Li told her straight to her face: "You are totally wrong! Running your own business is the hardest job!"
Over the course of the first year, Ms. Zhang realized that "the cultural and creative industry and little farmers face the biggest problems. They are passionate and emotional, but frequently base their decisions on feelings. Some are full of energy and believe that the only thing they lack is money, but professional advisors come to the conclusion that they are not ready yet." During this time, advisors must patiently discuss core positioning, profit models, financial planning, and backup plans with the aspiring entrepreneurs.
Before long, her 50-million investment had been used up.
Investments focus on projects that are beneficial to society
-
Regardless of company size 
However, "Very Mulan" has never given up its original intention or modified its original goals. "My goal is not to invest in a company and constantly expand it after it has become profitable. Instead, I focus on the ability of this team to solve social problems. As long as we can contribute, our investments are not restricted to certain industries. We therefore often invest in companies that are ignored by venture capital firms. Ms. Zhang gritted her teeth and invested another NTD 100 million. She says, "We want to invest in society-friendly groups that lack resources such as "Fugeng Organic Fertilizer" or "Goodeats Peanuts".
Fugeng places chicken excrements in vacuum bags where they are decomposed and turned into organic fertilizers by microorganisms. They not only focused on the development of different types of fertilizers but also wished to add retail services. They were held back by insufficient facilities and capital. Ms. Zhang made it very clear that: "if your positioning is unclear, buying more machines will only make everything worse!"
She provided a clear analysis: "You will never be able to surpass "Taiwan Fertilizer" so you should increase the ratio of organic substances and demonstrate their use in two or three pilot farms. You could also develop fertilizers that are especially suited for certain crop types such as tea leaves or fruit to build your core competitiveness." Fugeng decided to focus on the cultivation of pineapples, which heavily relies on chemical fertilizers. "Very Mulan" offered a helping hand.
"Goodeats Peanuts" is the story of a married couple in Taipei who were originally engaged in writing and photography. Later on, they returned to Fenglin, Hualien, to assist the wife's mother who couldn't cope with the high workload anymore in the cultivation of peanuts by adopting natural farming methods.
Although their products didn't contain any preservatives, Ms. Zhang was still worried: "You don't add any Aflatoxin, but you can't be sure that the stores where your products are sold don't add any preservatives. You therefore can't deliver the peanuts in simple homemade packaging. You need a good storage space and canning equipment to fulfill your responsibility to consumers." "Very Mulan" then decided to make an investment to assist the couple in the construction of a factory.
Silent assistance instead of active leadership
Agricultural businesses such as Fugeng and Goodeats have a huge demand for manpower because they have abandoned the use of chemicals. This represents a huge obstacle for micro-sized enterprises because it is extremely hard to find people who are willing to touch chicken excrements or roast peanuts on job banks like 104. "Very Mulan" therefore provides manpower matching services on its website. This platform also allows an exchange of resources regarding hiring of labor or business cooperation.
For instance, a young lady in Nantou County who sells non-toxic tealeaves faced the problem of insufficient sales channels. "Very Mulan" asked girls who sold black tea ice cream in stores to change the source of their raw materials and directly display and sell tealeaves in their stores to attract customers. On the other hand, the company also introduced the Fugeng fertilizers to the girl whose family grows tea to create a never-ending cycle.
Ms. Zhang observed how these businesses took their first steps and stumbled along and points out that "I don't have to make any profits, but I want the firms I invest in to be profitable. For instance, Fugeng will turn into a successful social enterprise once they start making money. "Very Mulan" therefore resembles a fairy holding a sparkle stick who turns people into fireflies by lighting them. As the number of assembled fireflies increases, they can illuminate society."
Despite these ambitious plans, "Very Mulan" only invests 10-15% of the total capital since they don't want to play the role of leaders or serve as Presidents, Chairmen, or largest shareholders of the newly formed companies. They only wish to provide silent assistance. In addition, the following regulation was formulated when the company was established. All profits will be used for the next investment project and not even a single penny will end up in the pocket of the chairman.
In fact, public welfare is gender-neutral. Does "Very Mulan" really have to invest in female-run businesses? Ms. Zhang laughs and says, "Who are our comrades-in-arms? Men, of course! Men are our partners and not our enemies. It has never been my goal to form a female army. For instance, the founder of Fugeng is male."
"If we have enough resources in the future, we are also willing to invest in male-dominated teams." However, she adds, "I have always been convinced that women are soft-hearted and that teams survive longer if they have female members and are full of emotion and compassion."

This work is licensed under a Creative Commons Attribution-NoDerivatives 4.0 International License.
Please attribute this article to "Workforce Development Agency, Ministry Of Labor".